Eun-Kyung Chung
Visiting Assistant Professor of Dance
B.F.A., M.A., EWHA Woman's University South Korea
email
Pam Risenhoover
Chair of the Dance Department, Charles A. Dana Professor of Dance, Director of the Visiting Artist Program
B.F.A., The Juilliard School; M.F.A., University of North Carolina (Greensboro)
email
"I like my students to acquire an appreciation for the role of dance in American culture," says Associate Professor of Dance Pamela Risenhoover. "Dance is often considered to be the mother of the arts. It existed even before language, and like every other art form, it teaches us about ourselves."
A former dancer with the acclaimed Martha Graham Dance Company, Risenhoover chairs the Dance Department, which emphasizes technique and dance composition while instilling an understanding of dance historically, aesthetically, and therapeutically. Cited early in its history as one of the five leading colleges and universities in the development of modern dance by the New York Herald Tribune, Randolph College trains students to become versatile in classical ballet, modern dance, and jazz. Dancers perform in productions that highlight all the disciplines of dance and are encouraged to choreograph their own pieces. Recent graduates currently dance, or have danced, professionally with a variety of U.S. companies or have gone on to pursue graduate degrees in the field.
A linchpin of the Randolph College Dance Department is the Visiting Artists Program, which Risenhoover directs. Founded in 1971 by Helen McGehee '42 (herself a soloist with the Martha Graham company for nearly 30 years), it brings to campus professional dancers and choreographers who reside at Randolph College for two to three weeks. Visiting artists have come from the Paul Taylor Dance Company, the Alvin Ailey American Dance Theatre, the Jose Limon Dance Company, the Joffrey Ballet, the Metropolitan Opera Ballet, and the Jump Rhythm Jazz Project, as well as from Martha Graham's and other companies.
"I want students to have the opportunity to study with the bona fide article," Risenhoover notes.
Risenhoover graduated with honors in ballet from New York's School of Performing Arts. She received her B.F.A. from the Juilliard School and her M.F.A. from the University of North Carolina at Greensboro. She has performed with several companies in the New York area and in England with the Janet Soares Dance Group.
She regrets that few people realize how demanding dance is as a discipline, and how it requires years of study as well as thought.
"Accomplishment in dance doesn't occur spontaneously, you have to think about it," she says. "Mind and body must both work together."
As an antidote to the tension that can arise in the studio, Risenhoover goes out of her way to employ humor.
"Sometimes students take it much too seriously," she laments. "What I've found is that you can laugh when you discover that you're not perfect and can't do something, or you can laugh when you have a breakthrough. Either way, laughter is a result of discovery."
Seyong Kim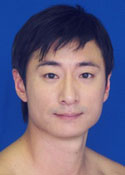 Visiting Assistant Professor of Dance
M.A., New York University, M.F.A., Sung-Kyun-Kwan University
Seyong Kim holds an MA in Dance Education from New York University as well as an MFA in Dance from Sung-Kyun-Kwan University in South Korea, and his scholarly research has been published in Korean Society of Dance. Mr. Kim also served as a Marine in the Republic of Korea from 2000 to 2003.
Mr. Kim is a member of AGMA (American Guild of Musical Artists) and ISMETA (International Somatic Movement Education & Therapy), and he is studying CMA (Certified Movement Analyst) program through Laban/Bartenieff Institute of Movement Studies. Also, Mr. Kim is an ABT® Certified Teacher, who has successfully completed the ABT® Teacher Training Intensive in Primary through Level 7 of the American Ballet Theatre's National Training Curriculum. He has taught in New York University, Rutgers University, Peridance Capezio Center, Middlesex County College, Libera University in Italy, New Rochelle Arts High School and Seoul Arts High School. Mr. Kim is currently a Visiting Assistant Professor of Dance at Randolph College in Lynchburg, VA.
Seyong Kim was awarded the gold medal in both the Korea Dance Association Competition and Sung-Kyun-Kwan Dance Competition. Mr. Kim has performed in diverse professional venues and cultures across Asia, Europe and the United States. He was pointed as a principal in many classical ballets by Marius Petipa, August Bournonville and George Balanchine, and his repertory expanded with contemporary works by Nacho Duato, Paul Taylor, Jodie Gates, Val Caniparoli, Randy James, Kenny Larsons, and Graham Lustig.
Mr. Kim has danced with Metropolitan Opera Ballet in Lincoln Center, Albania Opera Ballet Theatre, Korean National Ballet Theater, Arzid Modern Dance, Terra Firma Dance Theatre, Albany Berkshire Ballet, Staten Island Ballet, Baltimore Ballet, Lustig Dance Theatre, Traverse City Dance Project and Oakland Ballet Company. In addition, his choreographic works have been performed at San Francisco Dance Film Festival, Landes Theater Coburg in Germany, Dance in ITALY Festival, Seoul Fringe Festival, Korea-Japan Dance Festival, Dumbo Dance Festival, Roxey Contemporary Ballet and Exit 12 Dance Company.