February 13, 2023
Department of Performing Arts gearing up for 'A Randolph Cabaret'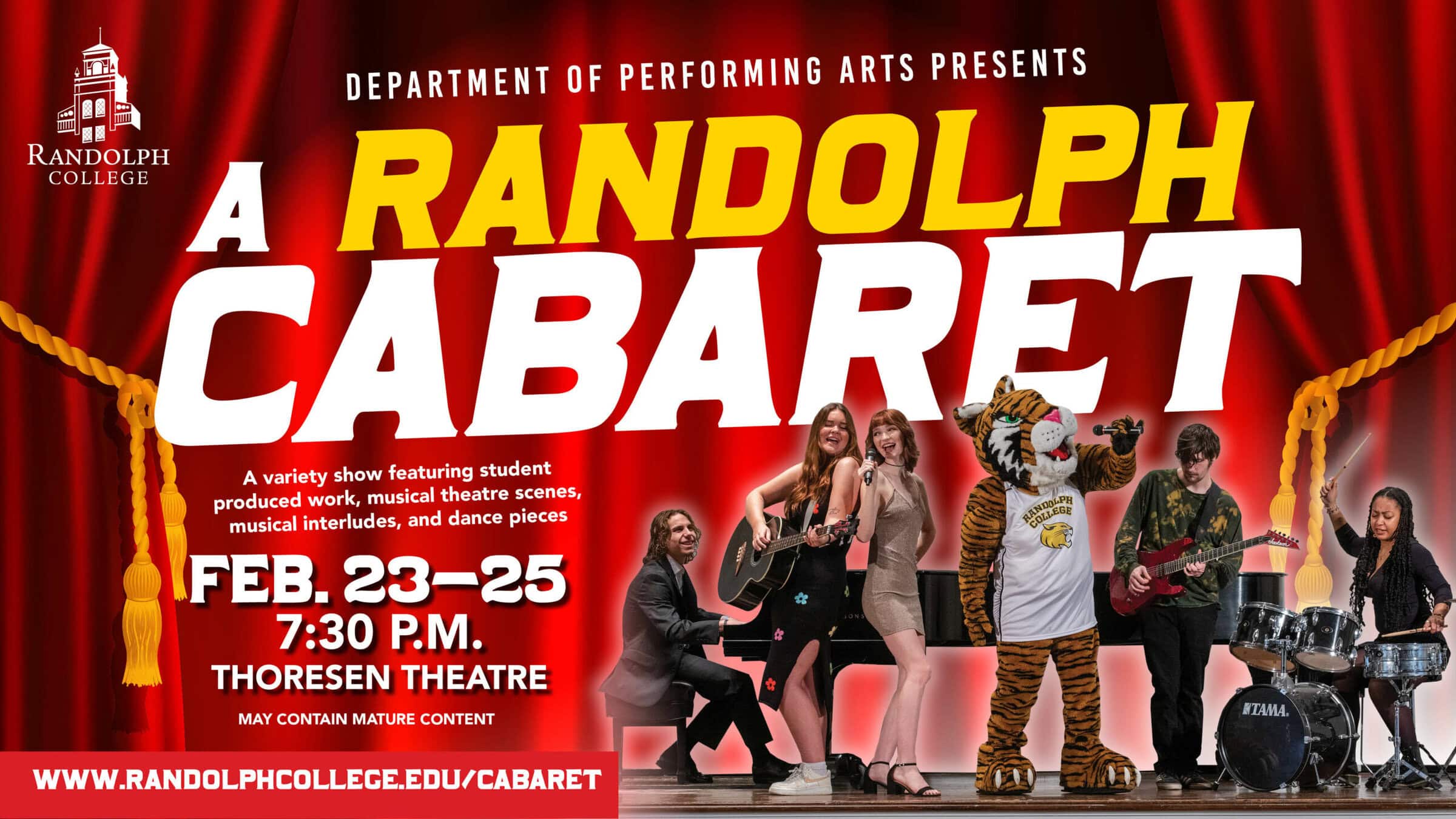 Student-produced work, musical theatre scenes, musical interludes, and dance pieces will all take center stage later this month during A Randolph Cabaret. 
The Department of Performing Arts variety show will be held from Feb. 23-25 at 7:30 p.m. in Randolph's Thoresen Theatre.
"We were looking for a way that all three disciplines—music, theatre, and dance—could be represented onstage at one time," said Emily Yap Chua, department chair and Randolph's Catherine Ehrman Thoresen '23 and William Erness Thoresen Professor of Music. "Something that was a little outside of the box and different from what we've done before." 
Auditions, held last fall, were open to all students. 
"We invited people to show us what they were working on or what they're interested in," Chua said. "It gives students a little more agency.  It's also nice for them to get experience in a different type of performance, outside of a play or concert."
The evening will include a variety of work, some directed by faculty and others completely student-led. 
Theatre professor Stephanie Earl, for instance, is directing musical theatre scenes from Waitress, You're A Good Man Charlie Brown, and A … My Name is Alice.
"I picked them because they were fun and upbeat," Earl said. "They also had some excellent opportunities for our students to play some really dynamic characters." 
The show will also feature dance pieces—including one from Chicago—put together by adjunct dance professor Kathrynn Munson for students in both her repertory dance class and musical theatre dance class, comedic scenes, and performances of cover songs. 
"It's a little bit of everything , but the whole evening will feel fast paced and upbeat," Earl said. "The style fits the concept of an evening cabaret." 
Regular ticket prices apply—free for Randolph students, $5 for all other students, $8 for seniors and College faculty/staff, and $10 for general admission.
The Department of Performing Arts is also offering premium tickets, which includes reserved, cabaret-style seating and hors d'oeuvres during the performance. They cost $15 for students and $25 for general admission. 
Visit www.randolphcollege.edu/tickets for more information.
Tags:
department of performing arts, performing arts