June 21, 2022
'Shakespeare isn't scary': Students strive to make the Bard's work more accessible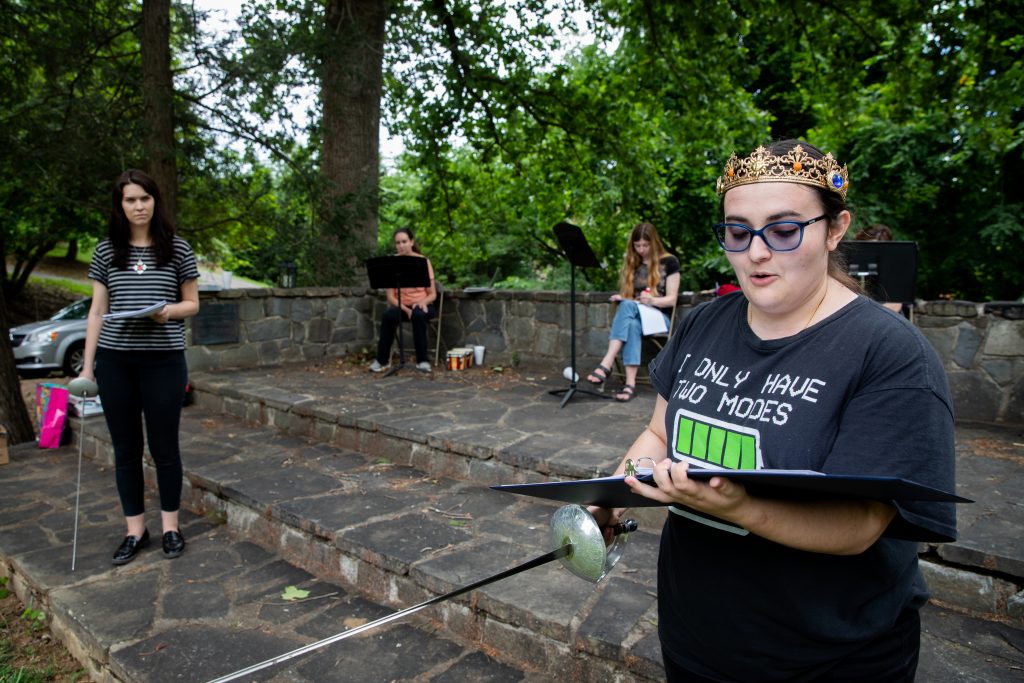 This story is part of an ongoing series featuring the work of students and faculty participating in Randolph's 2022 Summer Research Program.
Isabel Stephens '23 and Lily Tacke '23 have bonded over their shared love of William Shakespeare during their time at Randolph.
This summer, they're immersing themselves in the work of the Bard, alongside theatre professor Stephanie Earl, as part of the College's Summer Research Program.
Their project is a close study of Shakespeare's Henry V that will culminate with a two-woman performance on campus in July, with the goal to make his work accessible to a wider audience.
"We want to show that Shakespeare isn't scary," Stephens said. "For me, that opens it up and gives people a window to look at other classical playwrights."
Creating a presentation or showcase was among their original plans—until, Tacke said, "We realized that actually watching them is the best way to be moved by his plays."
Their early work involved cutting the script down, combining characters, and deciding what plot points and dialogue are the most important.
"With early modern English, having an audience not get lost in the jargon is challenging," Earl said. "It's really effective to take away the excess, so the audience is pointed toward the information they need to have."
While Stephens and Tacke have staged plays and acted in them before, the cutting process is a new experience.
"For me, it's been about deciding what the summary and 'essence' is of each scene, and removing lines that could be considered extraneous for straying away from the basic points," Tacke said. "It's also about being mindful of which characters are necessary for the scene, and trying to cut them down to the least amount of people necessary to further the plot."
Their final performance will use extreme doubling, with Stephens and Tacke playing nearly all of the roles, with an assist from a handful of community members, whom they're referring to as extras.
"Because of this, as we're cutting, we're starting to imagine how we might stage it," Earl said. "We have to think ahead more than usual."
Their Henry V—scheduled for Sunday, July 3, at 7 p.m. in Randolph College's Mabel K. Whiteside Greek Theatre—will also be staged in the spirit of Shakespeare's time.
"We want to emulate his process as much as possible," Stephens said, "performing outside with few props, few costumes, and few technical aspects of any kind."
Performing in this way can also make his work more accessible and entertaining.
"You're taking it back down to what it originally was," Earl said. "There's no fourth wall. There is no separation between the actors and the audience."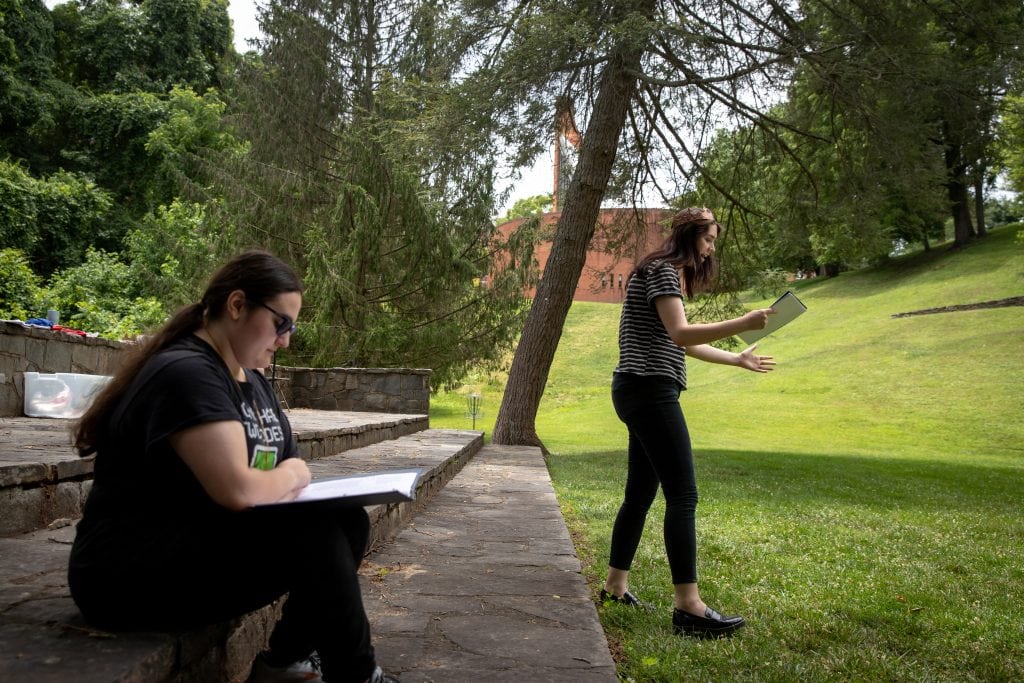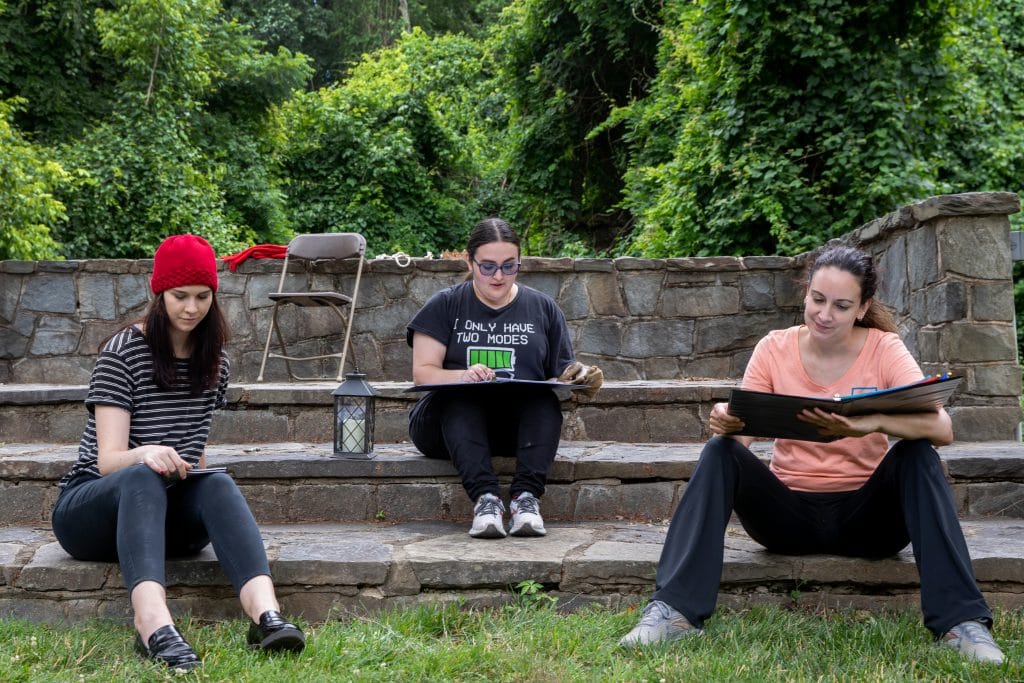 Tags:
acting, performing arts, Stephanie Earl, summer research, summer research 2022, Summer Research Program, theatre