If you love to read and write, a major in English literature gives you a chance to do both.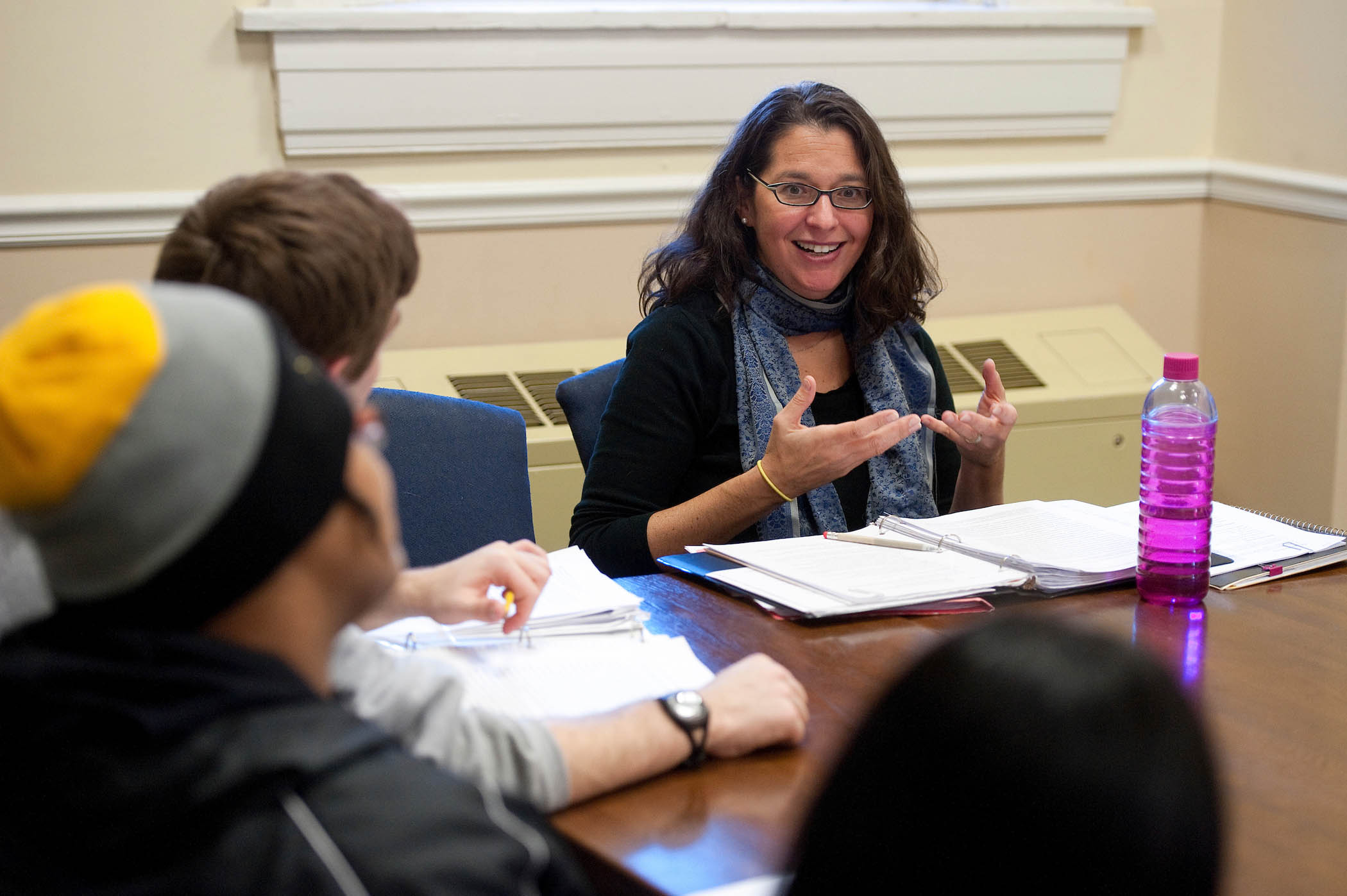 Why Study English at Randolph?
Character and motivation, relationships between people, ethical problems, history, cultural conflict—literature gives you a chance to study all these and more.
Courses in fiction, poetry, and drama help you to develop your ability to think deeply and carefully and to express yourself effectively. If you need an outlet to express your ideas and explore emotions, the creative writing program will help you do this.
After you graduate, you may find yourself getting paid to do what many people can't—communicate well.
English literature and creative writing at Randolph College teach you the power of words.
Bachelor of Arts Degree in English (Literature)
Bachelor of Arts Degree in English (Creative Writing)
Bachelor of Fine Arts Degree in English (Creative Writing)
Master of Fine Arts Degree in English (Creative Writing)
Minor in English
Minor in Editing
Media and Culture Studies
Theatre
Senior Seminar
Required of all English majors, the Senior Seminar allows students to develop critical perspectives in literature by increasing understanding of key concepts such as genre, period, school, and critical approach.
Student Publications
Hail Muse, Etc.! (campus literary magazine)
Sundial (student newspaper)
The Jack (journal of academic writing)
Internships
Randolph students gain real world experience through required off-campus internships in a variety of fields, disciplines, and industries.  
English majors have interned at 
Randolph College's Maier Museum of Art (curatorial intern),
Prototype Advertising (literary intern),
Lynchburg's Academy of Fine Arts (marketing intern),
Dublin, Ireland's Trinity College (international programs intern) and
the Obama Campaign for Change (political intern).
Small Classes
Randolph professors offer unique, engaging courses on topics like food and social justice, labor, banking, and international economics, which often take students outside the classroom.
Intercultural Competence
All Randolph students learn global citizenship with the capability to accurately understand and adapt to cultural differences and find commonality.
Outcomes
Randolph students are prepared for success and find careers in industry, government, and service, as well as acceptance into top graduate schools.
In addition to classroom instruction, Randolph students learn about the craft of writing from working writers.
The Visiting Writers program brings professional writers to campus throughout the academic year. Coming from a variety of backgrounds and genres (fiction, non-fiction, poetry, journalism, play writing, etc.), Visiting Writers conduct workshops, visit classes, give public and private readings, and conduct book signing sessions.
Students have direct contact with writers in an open environment where no question is off limits.
Visiting writers over the years have included Margaret Atwood, Charles Baxter, Ann Beattie, Molly McCully Brown, Stephanie Burt, Eduardo C. Corral, Natalie Diaz, Camille Dungy, Claudia Emerson, Kaitlyn Greenidge, Allison Hedge Coke, Mira Jacob, Maxine Kumin, Maxine Hong Kingston, Shara Lessley, "Mc" McIlvoy, Wayetu Moore, Pattiann Rogers, Ira Sadoff, Mark Haskell Smith, Patricia Smith, Sue William Silverman, Peter Taylor, Ellen Bryant Voigt, Eudora Welty, Richard Wilbur, Christian Wiman, and many others.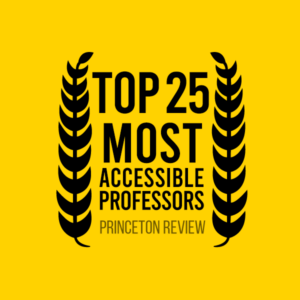 Top Ranked Professors
Randolph College's faculty are consistently recognized as among the best in the nation. The Princeton Review ranked the College in the Top 20 for most accessible professors in the 2021 edition of its flagship college guide, The Best 387 Colleges.
Randolph has been ranked in the top 20 for most accessible professors for four consecutive years.
Randolph students can take advantage of unique programs which give them a more enriching education than can be found anywhere else.
The Randolph Plan
Randolph students work with faculty mentors to explore a broad range of disciplines as they chart their academic path.
Learn More
Randolph Together: Professors take online learning to a new level with creative ways to engage students
"I see our faculty's response as not an isolated reaction to our current circumstance, but an extreme example of qualities that have long been strengths of the Randolph College faculty, like accessibility, student-centeredness, and empathy," said Provost Carl Girelli. "Our faculty have met the shift to remote learning as a challenge and an opportunity to gain and share skills, many of which will enrich the academic experience beyond this moment of crisis."
Read More