January 25, 2023
Violinist Omari Imhotep Abdul-Alim to join professor Emily Yap Chua for Black History Month performance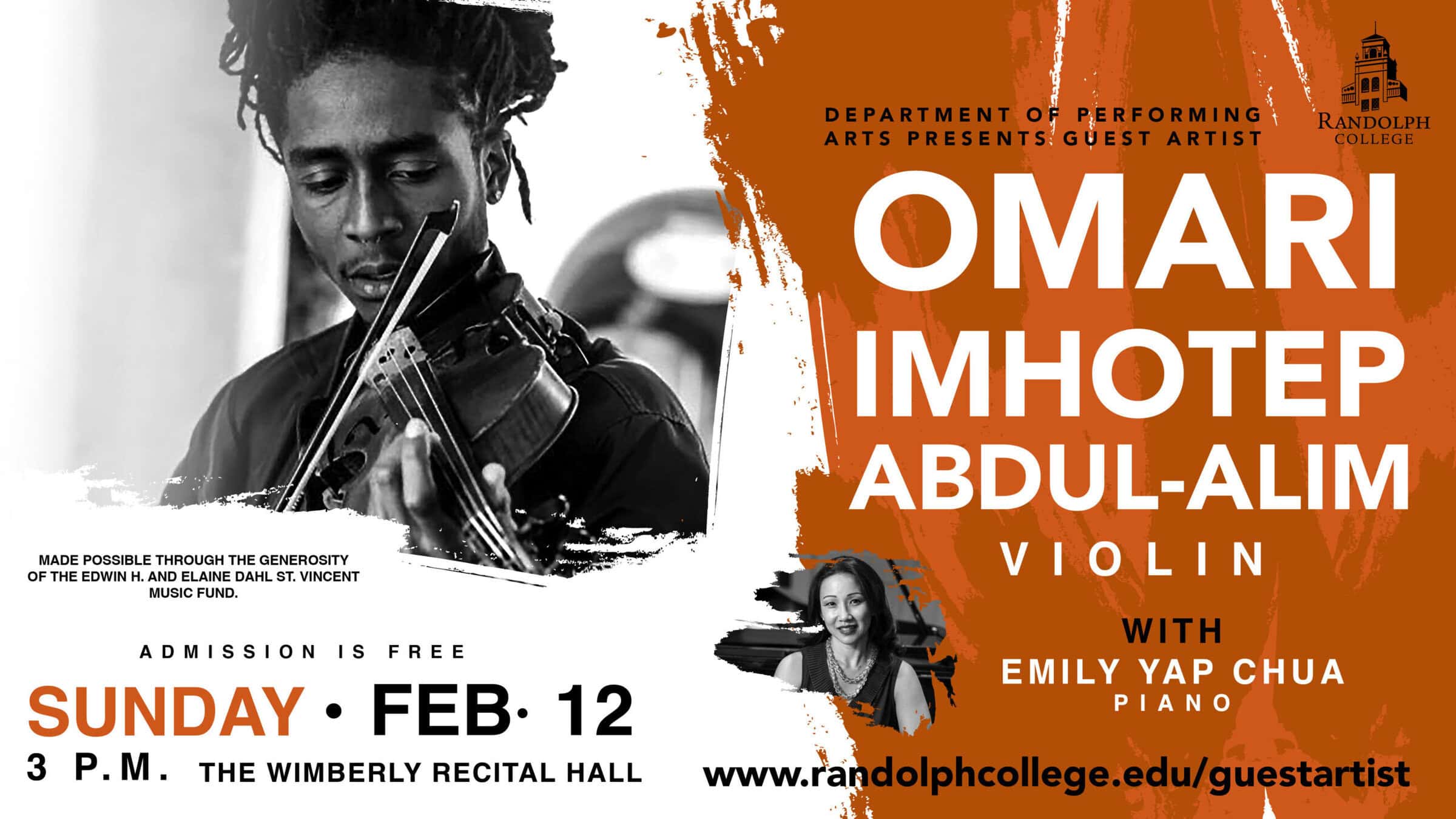 Violinist Omari Imhotep Abdul-Alim is teaming up with Randolph College professor Emily Yap Chua for a special recital celebrating Black History Month.
The concert, which is free and open to the public, will be held at 3 p.m. Sunday, Feb. 12, in Wimberly Recital Hall.
The program includes works by Samuel Coleridge-Taylor, Jessie Montgomery, Florence Price, Irene Britton Smith, and William Grant Still.
"This program includes a wide range of music: beautiful arrangements of spirituals, very recently composed works by the rising star Jessie Montgomery, and a stunning sonata by William Grant Still that balances gorgeous themes with vivacious energy," said Chua, chair of Randolph's Department of Performing Arts and director of the Guest Artist Series. "I am so excited to work with Omari Abdul-Alim while he is here in the commonwealth for his fellowship."
Abdul-Alim is an orchestral fellow with the Virginia Symphony Orchestra's (VSO) 2022 African-American Fellowship Program. He is a graduate of the University of Cincinnati and finished his masters in violin performance at the Cincinnati College-Conservatory of Music in 2020.
He is currently a resident instructor at Lakewood Academy of Discovery in Norfolk as part of his fellowship with the VSO.
Tags:
guest artist, guest artist recital, guest artists