Summer Research
What if you could spend next summer contributing to a major medical study, analyzing important environmental data, or probing important philosophical questions?
These are the types of experiences students gain in Randolph's Summer Research Program.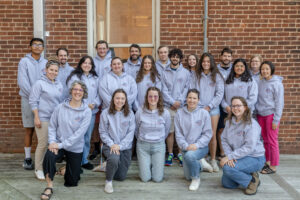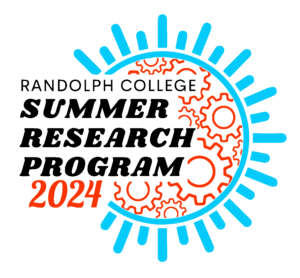 Spend part of your summer researching important questions that matter to you
Each summer, students have the opportunity to spend several weeks working closely with a professor and conducting research in their favorite subject areas. The intensive program builds valuable skills that are critical in graduate school or in employment. Students conduct laboratory tests, field studies, literature analysis, computer programming, and other research-related work. They are paid a stipend for participating.
The program includes a series of seminars with guest speakers, and it concludes with a symposium during which students present the results of their summer work.
To get an idea of some past experiences, check out the archive of recent research projects, or read more in-depth stories about the students and professors behind the research.
To get involved, talk to your professors to see which of them would like to participate in Summer Research. One of them may have an ongoing project, an idea for a new one, or you might propose a project to work on together.
You also can contact the Center for Student Research to talk about opportunities. Randolph College undergraduates can apply for participation starting at the end of your first year through the summer preceding graduation as long as you are still enrolled in the College through the following fall semester. We use a grant proposal process to select projects.
Launched in the summer of 2000 with a $192,000 grant from the Jessie Ball duPont Fund, the program is open to students and faculty in all disciplines. For more information on the Randolph Summer Student/Faculty Research Program, contact us.
Recent Summer Research Program News