July 9, 2018
Randolph students participate and perform in Varna International Music Academy
Music professor Randall Speer and six Randolph students recently participated in the Varna International Music Academy in Varna, Bulgaria, where they honed their skills and performed alongside musicians from around the world.
Speer, Hailey Gilman '21, Carly Stirewalt '21, and Louisa Carlson '20 completed a two-week choral and orchestral residency. In addition to the residency, Helena Zirkle '20, Cristina Evans '18, and Lindsay Mohler '18 also participated in an extended opera academy. Both academies included a rigorous rehearsal schedule and multiple public performances, and Speer conducted an international festival chorus, which was a mix of students from all over the world, and a Bulgarian opera chorus.
Some of the works performed included Ravel's L'Enfant et les sortiléges, Bach's Magnificat/Beethoven Mass in C, Puccini's La Rondine, and a national premiere of Weill's Street Scene.
"It was a very intense, but fun experience," Speer said. "They balanced between a set schedule of rehearsal and free time, and the students also had some time for trips on the side, which I do every time I go. It's a great way to experience the Bulgarian history and culture."
The students enjoyed many cultural experiences, including a traditional Cheverme dinner, a Balchik tour that included a visit to the Romanian queen's summer residence and botanical gardens, and a trip to the historic coastal town of Nessebar.
"It was a pleasure to accompany [professor Speer] as an instrumentalist on the flute," Gilman said. "It was also the chance of a lifetime to experience Eastern European culture."
The trip was made possible for students thanks to funding from Lucy McCarl '52 and Nancie Roop Kennedy '62.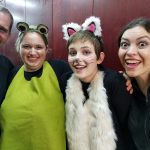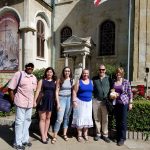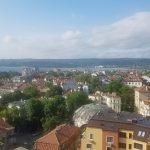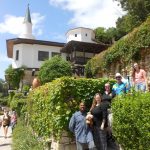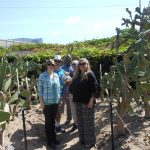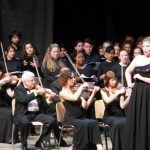 Tags:
alumnae funded, giveroll, Hailey Gilman, music, opera, performing arts, randall speer, study abroad