The Sport and Exercise Studies program at Randolph College combines a well-rounded liberal arts education with classroom, laboratory, and field experiences. Graduates are prepared for careers or graduate schools.  Many enter the College's master's program in coaching and sport leadership.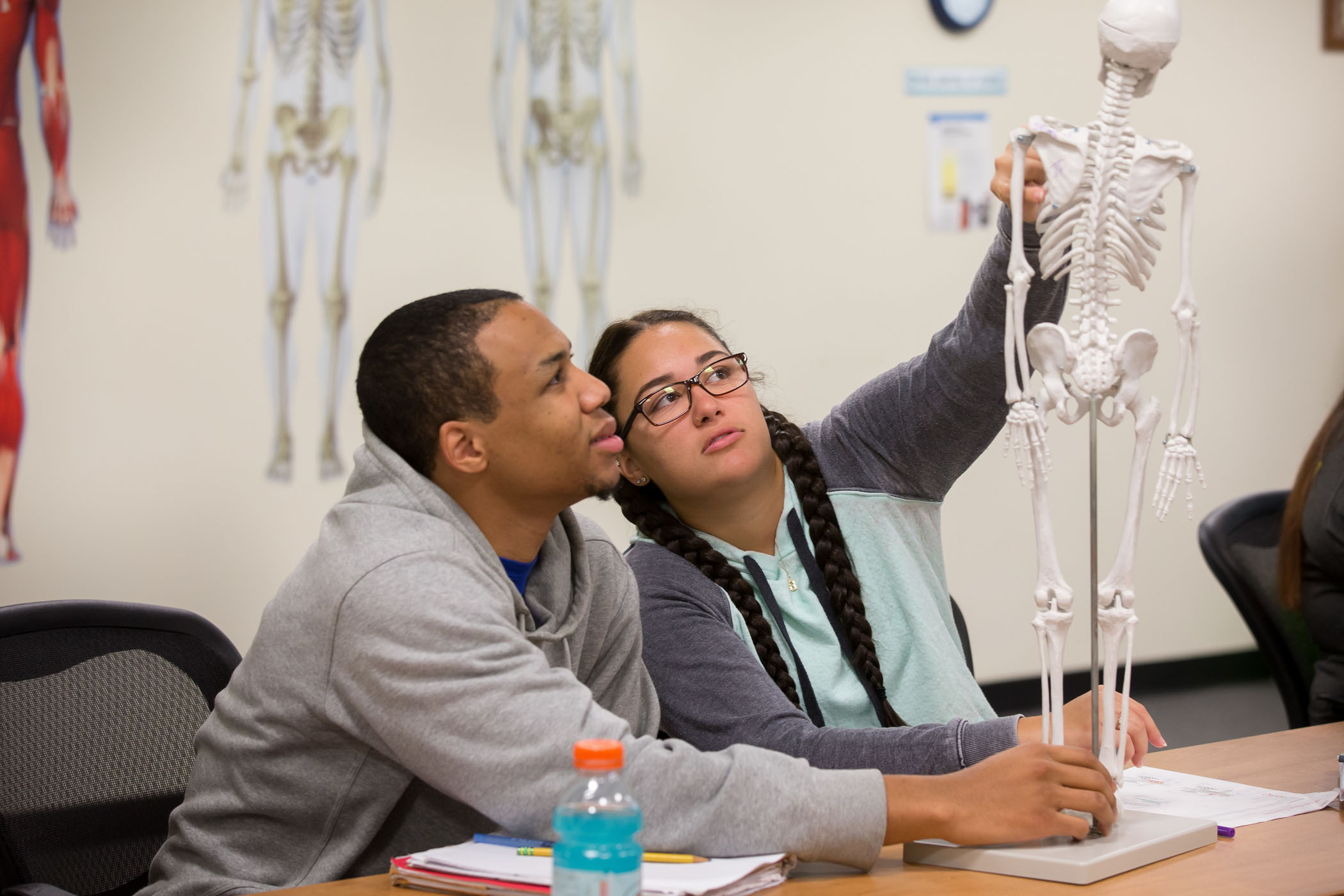 Why Study Sport & Exercise at Randolph?
The sport and exercise studies program focuses on introducing students to a framework of knowledge in surrounding sport and exercise disciplines.
A broad intellectual base challenges our students to explore foundations of human movement, personal health and fitness, and sport administration with multi-dimensional courses such as kinesiology, motor development, exercise physiology, sport nutrition, exercise testing and prescription, sport management, and sport sociology.
The integration of our classroom, laboratory, and field experiences with the college's general education program provides a well-rounded liberal arts education experience. Students graduate with a bachelor of arts degree.
B.A., Sport and Exercise Studies: Coaching and Sport Performance 
B.A., Sport and Exercise Studies: Health and Fitness
M.A., Coaching and Sport Leadership
Minor, Sport and Exercise Studies
Biology
Education
Psychology
The required internship experience allows the student to gain first-hand experience in a discipline of choice related to sport and exercise studies.
In culmination of the senior year, students will orally present their internship experience with literature review support within their discipline in sport and exercise studies.
Graduates are prepared for master's programs in
exercise science,
kinesiology,
health promotion,
wellness management,
athletic training,
athletic administration,
sport psychology,
sport sociology, and
therapeutic recreation
as well as careers in community, clinical, and corporate sport and exercise settings.
Career opportunites include:
Corporate Health and Wellness Director
Exercise Physiologist
Cardiac Rehabilitation specialist
Athletic Directors
Sports Information Director
Athletic Trainer
Recreation Director
Coach
Physical Therapy Aid
Fitness Instructor
Exercise and Sport Nutritionist
Youth Fitness Director
Geriatric Wellness Director
Strength/Conditioning Specialist
Exercise Fitness Journalism
Recreational Therapist
Director of Sports Facilities
Sports Psychologist
Health Club Manager
Exercise Testing Technologist
Historic Preservation Law
Janie Campbell '12, history major
Preservation Consultant, law firm of Rogers Lewis Jackson Mann & Quinn, LLC, Columbia, South Carolina
Janie's group works with developers seeking tax credits for rehabilitating historic properties.
"I work closely with project architects to ensure that historic, character defining elements of each building are preserved and restored, which can vary tremendously as what is significant to a 1929 airplane hangar is vastly different from what makes a 1963 mid-century modern motel unique!"
She writes National Register of Historic Places nominations and Historic Preservation Certification applications, which detail the property's significance. She also conducts site visits to ensure work is being completed as described and photographs the before, during, and after conditions of each project.
"Randolph certainly laid the foundation for my research and writing skills. The Summer Research Program, in particular, prepared me for the type of place-based research I do now. "
Q&A with new faculty: Colin Pennington
Pennington joins the faculty as an assistant professor of sport and exercise studies.
Read More