August 30, 2023
Randolph begins 2023-24 academic year with Convocation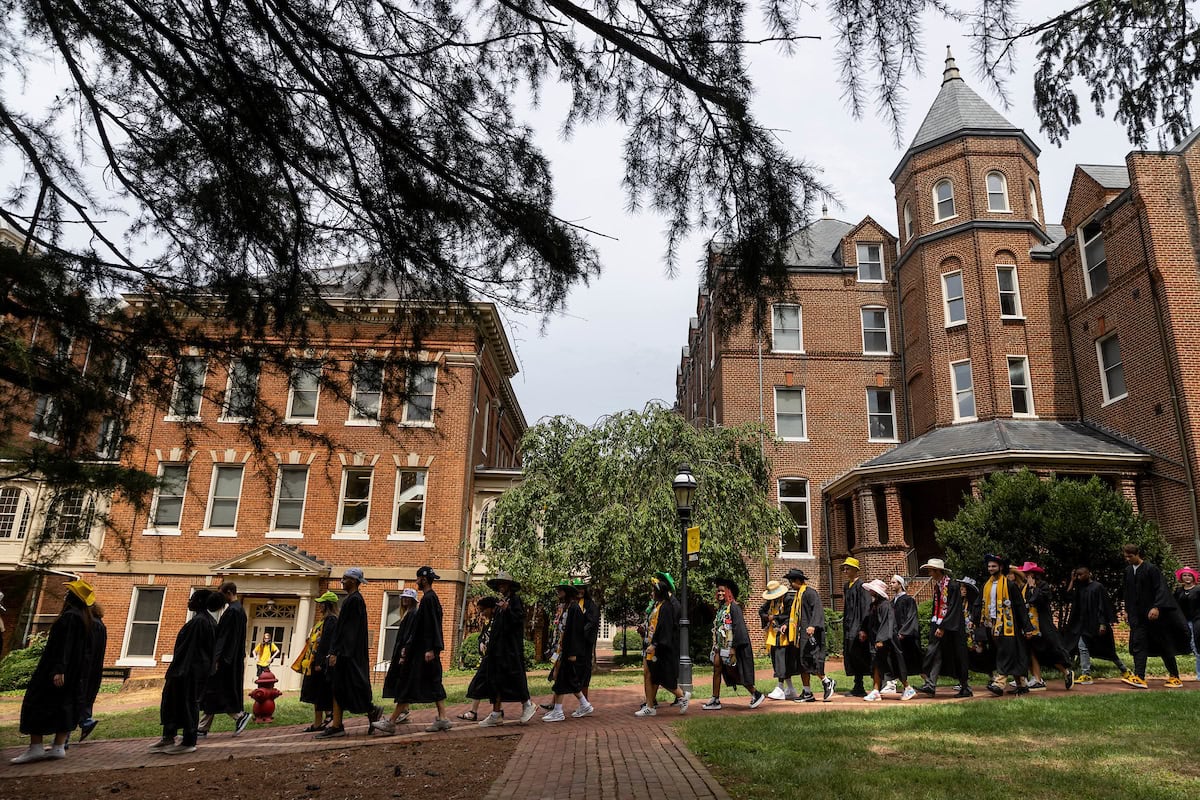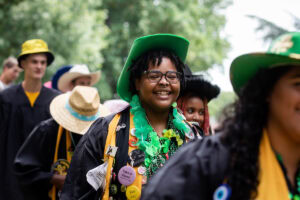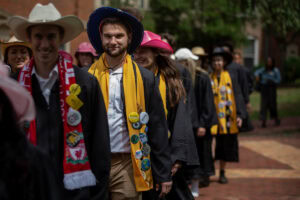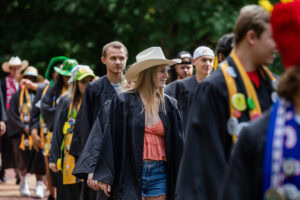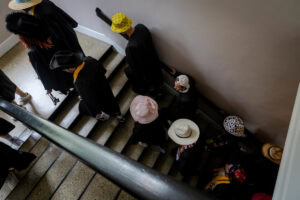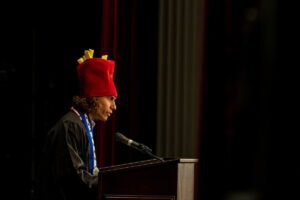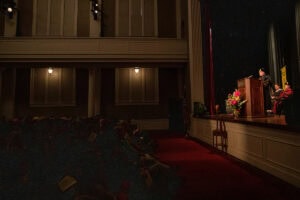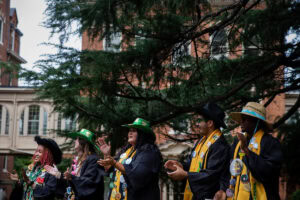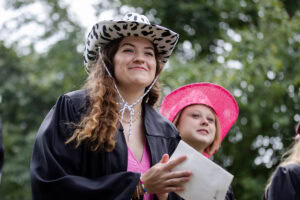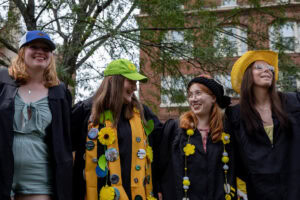 Convocation marks the official beginning of a new academic year—a time for new beginnings and opportunities.
But Randolph College President Sue Ott Rowlands couldn't help looking back for just a moment during her speech on Wednesday.
"When I think about all that we've accomplished as a College, it is clear to me that we did these things because we worked together and because we believed we could do them," she said. "New academic programs. New athletic programs. Our largest first-year class in a decade. New opportunities to connect with our local Lynchburg community. Renewed efforts to be a student-ready campus.
"By working together," she added, "we are already defining ourselves in new ways and moving forward to meet the challenges of this era."
The ceremony, which officially kicked off the 2023-24 academic year, began with the procession of faculty and seniors from Main Hall into Smith Hall Theatre.
During the ceremony, Ott Rowlands offered congratulations to the senior class and a special welcome to the "mighty" Class of 2027, the College's largest first-year class in a decade and its most diverse.
"I speak for all of us when I say how happy we are to have you join our community, and I hope you know how much we are looking forward to getting to know you," she said.
She also praised the College's nationally recognized faculty, dedicated staff, and "talented, intelligent, and driven" students.
"This is a particularly exciting time to be within the Red Brick Wall," Ott Rowlands said. "As an institution, Ranodlph has come through the recent global challenges stronger than ever, and we are excited to move forward into the future."
During the event, Tim Smith, the new provost and vice president for academic affairs, presented several awards to faculty.
Jennifer Gauthier, professor of media and culture, received the Katherine Graves Davidson Award, which recognizes a member of the full-time faculty who has been outstanding in bringing distinction to the College.
Suzanne Bessenger, the Barbara Boyle Lemon '57 and William J. Lemon Professor of Religious Studies, received the Katherine Graves Davidson Scholarship Award, which recognizes the importance of faculty research, scholarship, and achievement.
Meghan Halbrook, professor of sport and exercise studies, received the Gillie A. Larew Distinguished Teaching Award, which is given to a member of the faculty who has demonstrated excellence as a classroom teacher.
In his address, Isaac Carney '24, Student Government president, talked about the ways he sees the Randolph community coming together on a daily basis.
"I've witnessed a revival in how we treat each other, how we live alongside each other, and how we work together," he said. "I notice little things I hadn't in the past, like the passion I see for each other. I notice different groups becoming intertwined. And these types of changes aren't just present among students. I see them among the faculty and staff as well."
Carney challenged everyone to continue helping each other, and to accept help when they need it.
"We were made to love and to be loved," he said. "And when we, as human beings, act in accordance with our purpose, there is abundance."
Tags:
convocation, Jennifer Gauthier, Meghan Halbrook, Suzanne Bessenger, traditions