April 26, 2019
Take Center Stage: The Lion, the Witch, and the Wardrobe offers students opportunity to learn from theatre professionals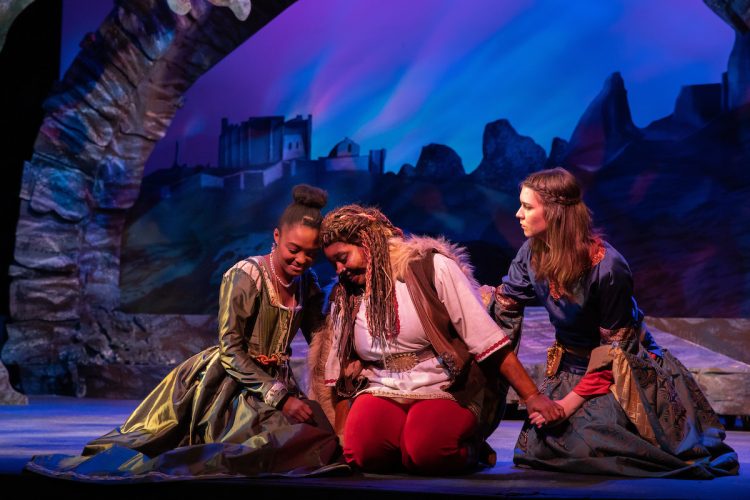 Two nights before the opening for The Lion, the Witch, and the Wardrobe, Liz Beamon '20 struggled to get into character as Aslan. Even though she and the rest of the actors and stage crew had rehearsed and prepared for the show for nearly two months, she was still having trouble visualizing the finished product. But as she sat in the audience, taking in the stage and completed props under lights for the first time, it finally clicked into place.
"I was looking at the set and picturing where everyone was supposed to be, and I realized, 'This is it. This is Narnia. I can see it now,'" Beamon recalled. "From that point on, I was ready to go."
That sense of magical wonder carried Beamon and the other members of the cast through several performances of The Lion, the Witch, and the Wardrobe last fall. The production, based on C.S. Lewis's fantasy novel in the Chronicles of Narnia series, was a shortened adaptation by Joseph Robinette. The story follows four siblings who discover a magical world called Narnia and join the lion, named Aslan, in a fight against the evil White Witch, Jadis.
Jim Warren, co-founder of the American Shakespeare Center (ASC), served as director of the Randolph play. During his 30 years with the ASC, he directed 128 productions and helped the organization grow from a traveling troupe into one of the premier theatre companies in the nation. Warren retired from his post in 2017, and was delighted to be back in the director's seat last fall at Randolph—while also reconnecting with one of his former protégés.
"When Randolph College theatre chair Stephanie Earl asked me to direct this play, I was excited to accept because I had hired her to act, choreograph, and/or direct for the American Shakespeare Center for many shows and seasons over the past decade," Warren said. "After retiring from the ASC last year, I was thrilled to now have her as my boss."
The addition of guest directors is one way Randolph provides depth to its theatre program. Other experts, such as costume designers and prop managers, also provide students with the opportunity to gain valuable experience from professionals in the field.
"We have been incredibly lucky to have acclaimed guest artists work with our students," Earl said. "Directors like Jim Warren, Glenn Schudel, and Tim Sailer have brought exciting ideas and techniques to our students in rehearsal. We have also brought in designers, like Natalie Davies, who have
been able to mentor students and make them feel empowered to work behind the scenes.
"These artists provide immeasurable benefits to our program," Earl added. "Students get new points of view from professionals at the top of their game. They also make lasting professional connections that will serve them well after graduation."
Randolph's performances also benefit the local community. One of the highlights for Warren as he directed The Lion, the Witch, and the Wardrobe was a matinee performance for local children. He sat by the door to the theatre as they entered, watching their reactions as they saw the set.
"Ninety-five percent of them audibly 'oohed' and 'aahed' when they saw the stage, which was just cool lighting hitting the curtain that was hiding the real set," he said. "Then, after the prologue when we raised the curtain to reveal the whole set, they went wild in appreciation of the spectacle.
"That student matinee was our first audience," he said. "The kids were responsive in the best kind of rowdy way, the actors beautifully fed off of that honest, rambunctious energy, and it all mingled to create that special kind of alchemy that allows the art of theatre-making to be magical. I had a blast directing these wonderful Randolph students."
Warren wasn't the only one who noticed the hard work and energy put forth by the cast and stage crew. Several students were nominated for awards at the Kennedy Center American College Theatre Festival in February, including Beamon (Irene Ryan Acting Award), Ho'ola Bush '20 (Irene Ryan Acting Award), Chloe Brazzi '21 (Props Master Award), and Sarah Wardlow '20 (stage management fellowship candidate).
Warren praised the students for the way they worked together throughout the process.
"I enjoyed finding the heart of these characters with the Randolph actors, finding the love inside this magical world," he said. "I think making plays teaches us a ton of stuff that can make our lives richer: the camaraderie, the required teamwork, the commitment, the fun, how to get along with one another, how to follow direction, how to contribute to a collective project. And while it may sound cheesy, I think that experiencing great art can change the world."
The cast was also a highly diverse one, consisting of both Randolph students and graduates. Several actors and members of the stage crew were new to Randolph theatre, while others were veterans who had starred in multiple productions. One of those relative newcomers was Shakiah Johnson '20, who played Lucy.
"I loved the idea of a not-so-far-away fantasy land, and it inspired my inner child," Johnson said. "The best part of the show was working with a guest director and fellow actors who come from an array of different backgrounds."
Beamon was one of the more experienced actresses on stage, but she faced a new challenge in her role as Aslan: being the "good" character. Some of her previous roles included villains like Lady Macbeth in the 2017 theatre production of Macbeth, and the title role in the 2018 Greek Play, Medea.
"I was surprised to be cast as Aslan because, as someone pointed out to me, most of the characters I play have a touch of evil to them," Beamon laughed. "So, playing 'fake Jesus' felt a little odd, and being good was an interesting challenge."
Beamon never imagined a future in theatre when she first arrived at Randolph. She had performed in several productions in high school, but wanted to pursue other interests in college. However, she was persuaded to try out for the Greek Play in her first year and has been involved in almost every Randolph theatre production since.
"The entire staff is wonderful and they will take care of you, look out for you, and help you do whatever you want to do," Beamon said.
Beamon also finds that her communication studies major complements her abilities as an actress. She has taken filmmaking and directing courses in both departments.
"I think communication studies makes me a better actor," Beamon said. "I'm really interested in the meaning behind film and other media and how we're communicating, which really does transfer over to reading and analyzing plays and scripts."
Beamon has discovered that her other Randolph experiences align well with her passions. She has a strong interest in history and jokes that she has practically taken enough classes in the subject to declare a minor.
She also enjoyed Randolph's American Culture Program, in which she studied the theme "Drugs in America."
"It turned out, that course was super informative because I was also reading a screen play at the time with a lot of similar themes," Beamon said. "It's so cool what we do here because you gain all of this knowledge in different areas, and it makes you into this worldly person. I feel like it's building me into the best person I can be."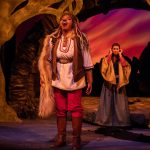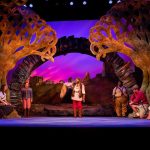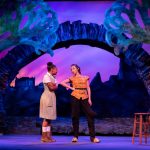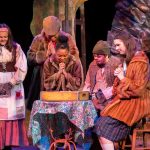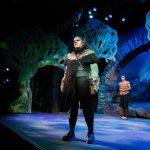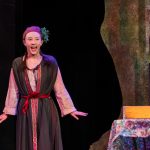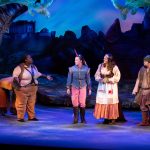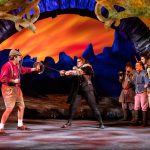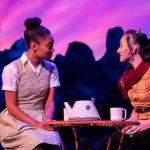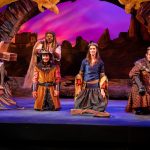 Tags:
communication studies, Jim Warren, Liz Beamon, magazine, Shakiah Johnson, Stephanie Earl, The Lion the Witch and the Wardrobe, theatre, Vita 2019 03 Spring, Vita Abundantior magazine - No. 6