Master Classes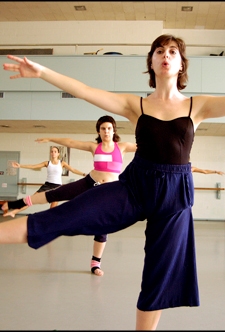 Our master classes are taught by professionals who give dance intensives aimed at strengthening the technique of dancers as well as their knowledge of the history of a particular style.
A master class will push you beyond your physical limits as the instructor explores concepts of energy, balance, the center, and other theories of movement.
You will learn why modern dance is different from post-modern dance in theory and then understand the difference in practice.
Dancers gain exposure to trend-setting forms of dance by working with professionals active in the dance industry — from dance therapy to jazz to modern dance. We have a history of bringing trend-setters to our studio to interact with the unique students of Randolph.
Following are some of the artists who have held master classes.
---
Susan Marshall Dance Company — Spring 2006, Fall 2001
An alumna of the Juilliard School, Marshall has directed her own dance company for over 20 years. A 2000 recipient of a MacArthur "Genius" Grant, Marshall came to meet students in 1996 and brought her company to perform at the College in 2001.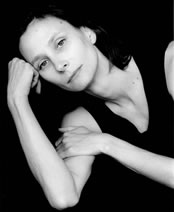 Susan Marshall taught and held auditions for two of her most famous works, including Arms, at the College in 2006.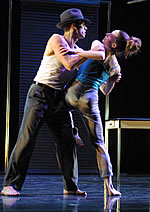 Mark DeChiazza and Kristin Hollinsworth — Workshop teachers in 2001
Pilobolus — Summer 2005
Pilobolus began in 1971 in a Dartmouth College dance class. A study in weight-sharing and partnering gave rise to this internationally acclaimed American dance company. Pilobolus movement has been described as a unique mix of humor and invention that stretches the limits of partner-work and weight-sharing especially. Becky Jung is one of many Pilobolus dancers to come to our campus.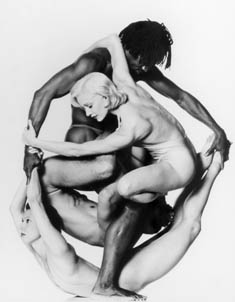 Becky Jung
A graduate of the University of Maryland, Baltimore County, Becky danced with Pilobolus Dance Company for seven years.
Paul Taylor Dance Company/Taylor 2 — Summer 2003
Established in 1954 by Paul Taylor, the Paul Taylor Dance Company has 122 original works to its name in over 50 years of dancing success. Winner of many national and international awards, PTDC was among the first modern dance companies to allow a ballet company to perform its works. PTDC movement is described as creative, groundbreaking, and a "gold standard of modern dance."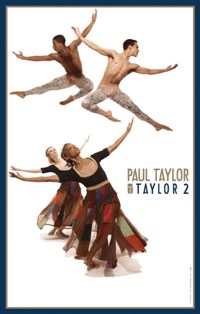 Francie Huber
A graduate of the Juilliard School, Francie was a soloist with the Paul Taylor Dance Company and was featured in the documentary "DanceMaker" about Paul Taylor.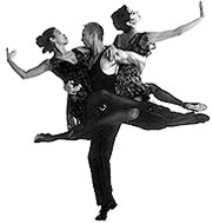 Andy LeBeau
Graduate of the Boston Conservatory. Performed with Taylor 2 and the Paul Taylor Dance Company.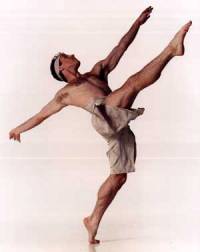 Jump Rhythm Jazz Project — Summer 2001 and Summer 2002
Jump Rhythm Jazz Project was established in 1990 by Billy Siegenfeld. JRJP's style of dance is based on dynamic, rhythmic movements inspired and grounded in jazz music.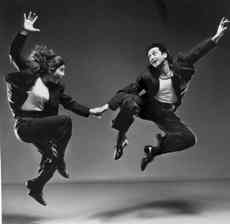 Mireille Leterrier — 2001
Principal dancer in Europe with the Carla Fracci Company, Irene Lidova's Ballet de Paris, Ruth Page's Chicago Ballet, Milwaukee Ballet, and the Pittsburgh Ballet Theater. Mireille graduated as a teacher for the Ministry of Culture in France. Currently, she is teaching at the National School of Music, Dance and Drama in Annecy, France and is an advisor for the National Teachers Program at the Superior Conservatory in Lyon.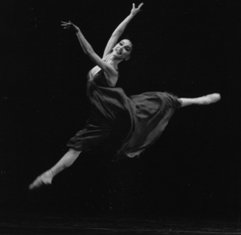 David Hochoy — 1996
Former dancer and rehearsal director of the Martha Graham Dance Company. Director of Dance Kaleidoscope.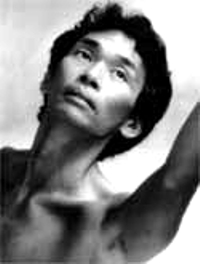 Mark Haim — 1995
Graduate of the Juilliard School, Mark Haim has choreographed for ballet companies in Europe and the United States, including the Joffrey Ballet.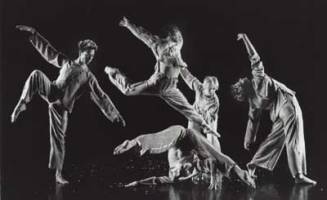 Bob Rizzo — 1995
Bob has been on the faculty of the Broadway Dance Center and the David Howard Dance Center for more than 15 years. He also teaches professional classes at STEPS on Broadway. He has established himself as the leading producer of educational dance videos, Bob Rizzo Video Catalogue. He is on the faculty of New York University.
Master classes in the past have been taught by:
Jonathan Hollander, Founder and Artistic and Executive Director, The Battery Dance Company,
Randy James, Founder and Artistic Director/Choreographer, Randy James Dance Works,
Keith Johnson, Performer with Doug Varone Dance Company; Founder, Keith Johnson and Dancers,
Gary Reigenborn, Dancer, Merce Cunningham Dance Company, and
Carol Penn, who worked with mentally and physically challenged individuals at the Very Special Arts Organization.