With our dual degree engineering program you will receive two degrees in the time that it takes many to get one.
Why Study Engineering at Randolph?
With our 3-2 dual degree engineering program you will benefit from the best of both worlds: 
a solid liberal arts education that is appealing to graduate schools and the job market alike,
and 
the experiences of studying at both a large university and a small college.
This unique undergraduate opportunity will provide you with the experience and knowledge that will serve you well in your future in engineering and physics.
Bachelor of Science Degree in Engineering Physics 
(requirements)
Bachelor of Science Degree in Engineering
(dual degree – see below)
Minor in Engineering
(requirements)
______
3 Years Here + 2 Years There = 2 Degrees
A student interested in a degree in engineering, but who also wants the benefits of a liberal arts education can elect the engineering physics major.
3 Years Here
The engineering physics major takes a rigorous program of physics, chemistry, mathematics, and computer science courses while at Randolph College for three years. 
2 Years There
The student then has the option to apply to an associated engineering school to complete the program in two more years.
Randolph College has agreements with engineering schools at…
Washington University St. Louis
the University of Virginia
Degree 1
After the first year at the engineering school, a B.S. in engineering physics is received from Randolph College.
Degree 2
After the second year, a B.S. – or in some cases a Master's degree in engineering – is received from the engineering school.
Plan Ahead
Students need to plan for their dual degree programs from their first year, but do not need to commit to them until their fourth year. If the student completes the requirements for the dual degree in the first three years, but elects to remain at Randolph College in the fourth year, the student will complete the physics degree or any other academic degree (depending on what courses have been taken).
The engineering physics degree is offered only to students who complete a year at an engineering school.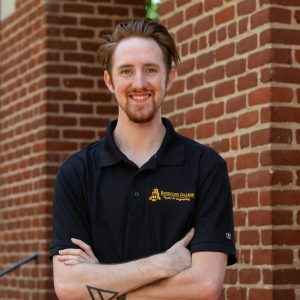 Why Randolph?
"You learn to work as a team and are never alone in your efforts; a very diverse campus helps you to think outside the box and drives you to excel. Everyone on campus wants you to grow. That's the benefit of going to a small liberal arts college like Randolph. "
Tyler Campbell '21
Mechanical Engineering Student at The University of Virginia
Opportunities for Experience
Research
Students have many opportunities, on and off campus, for research. Recent research topics have included, among others, "Host Galaxies of Active Galactic Nuclei," "Monte Carlo Simulations of Electron Cascades in Solids," and "Surface Adsorption of Polymers." 
Internships and Study Abroad
Many students participate in internships and study-abroad and summer research programs. Physics and engineering majors have participated in summer programs at:
NASA
University of Virginia
College of William and Mary
National Institute of Standards and Technology
Lehigh University
Bucknell University
Kansas State University, and
Thomas Jefferson National Laboratory
Summer Research Program
Spend the summer working closely with a professor and focused on a specific aspect of physics or engineering.
Randolph's intensive eight-week Summer Research Program enables students to conduct research that is complemented by a thorough review of the relevant literature; live in a residence hall on campus, participate in on-campus summer events, attend special seminars with guest speakers; and share the progress and results of their research.
Learn more about the Summer Research Program.
Senior Capstone
Physics and engineering seniors cap their major by researching and presenting topics to faculty and students. Recent topics have included:
Measuring the Variable Star VZ Cancri
Design and Construction of a Nitrogen Laser
Scripting Interactive Physlets for Use as Teaching Tools
Cellular Automata as a Means of Modeling Physical Phenomena
Monte Carlo Modeling of JLab Spectrometers
Adsorption Isotherm of Nitrogen on a Nuclepore Surface at 77K
The Society of Physics Students
The College has an active chapter of the Society for Physics Students, dedicated to celebrating the fun side of science and promoting STEM through community service.
Consistently recognized as one of the most outstanding chapters in the nation by the national organization, recent activities include building a human-sized hamster wheel, giant Newton's cradle, hosting a science festival for local schoolchildren, and attending conferences of the American Physical Society.
Community Service: Randolph College SciFest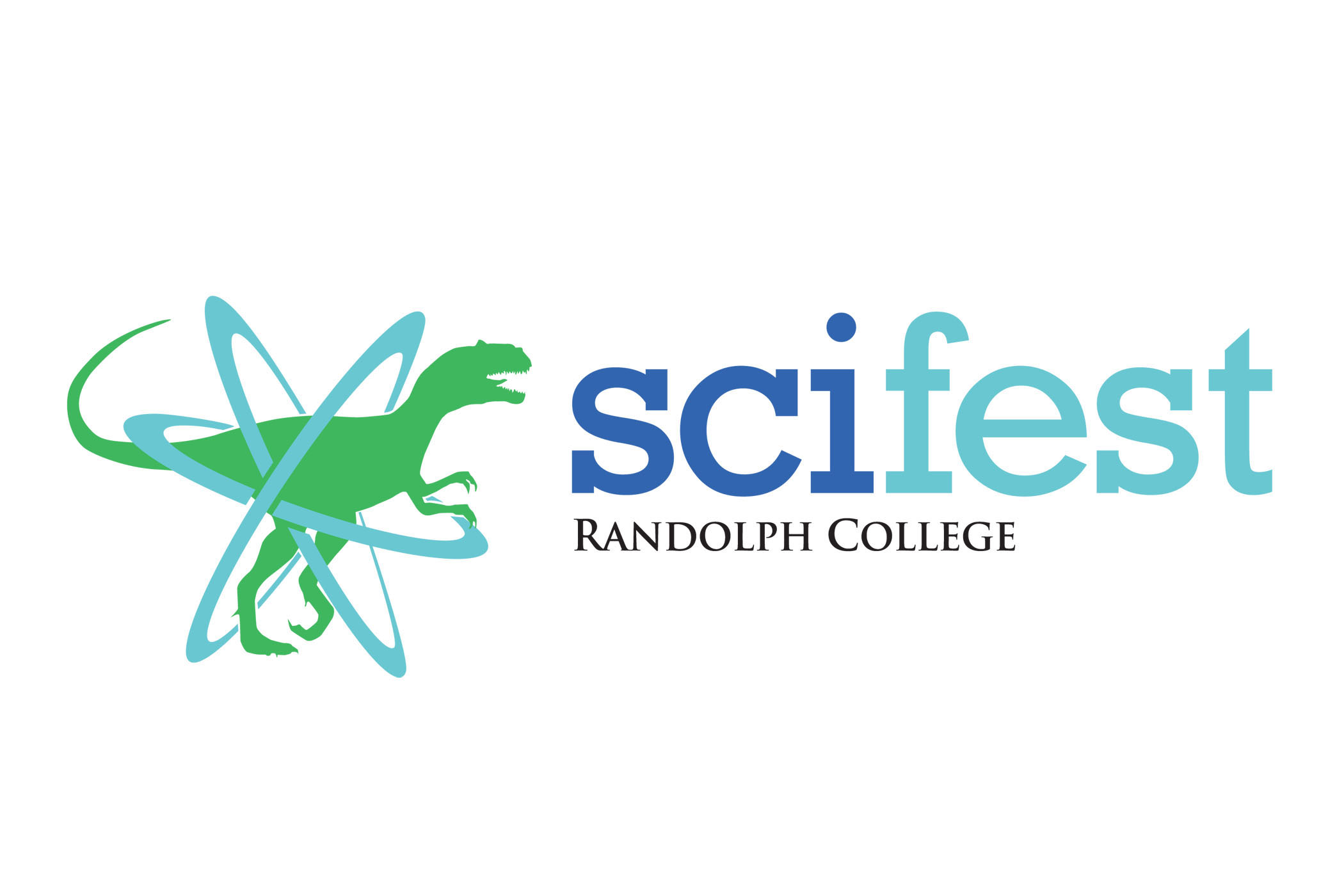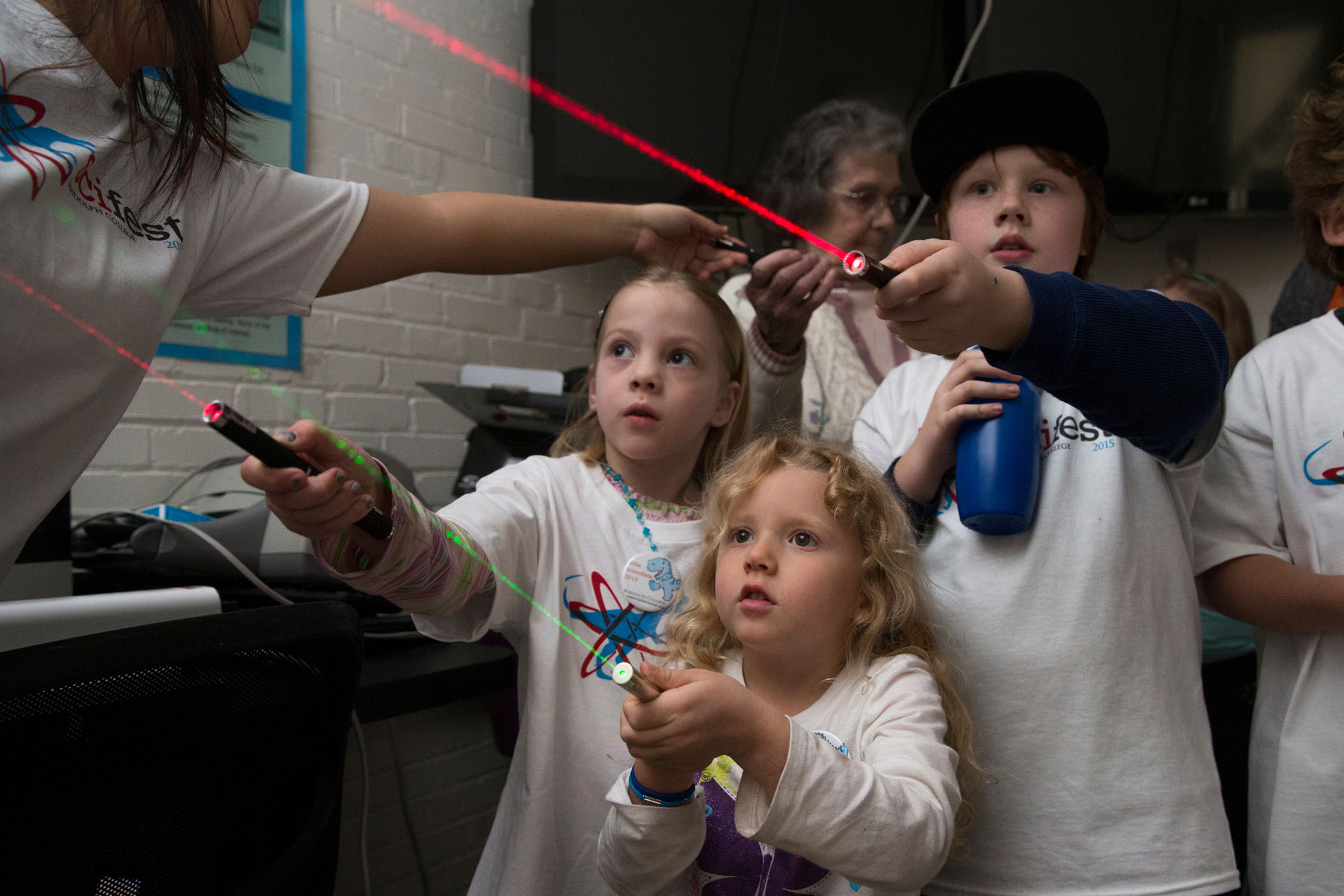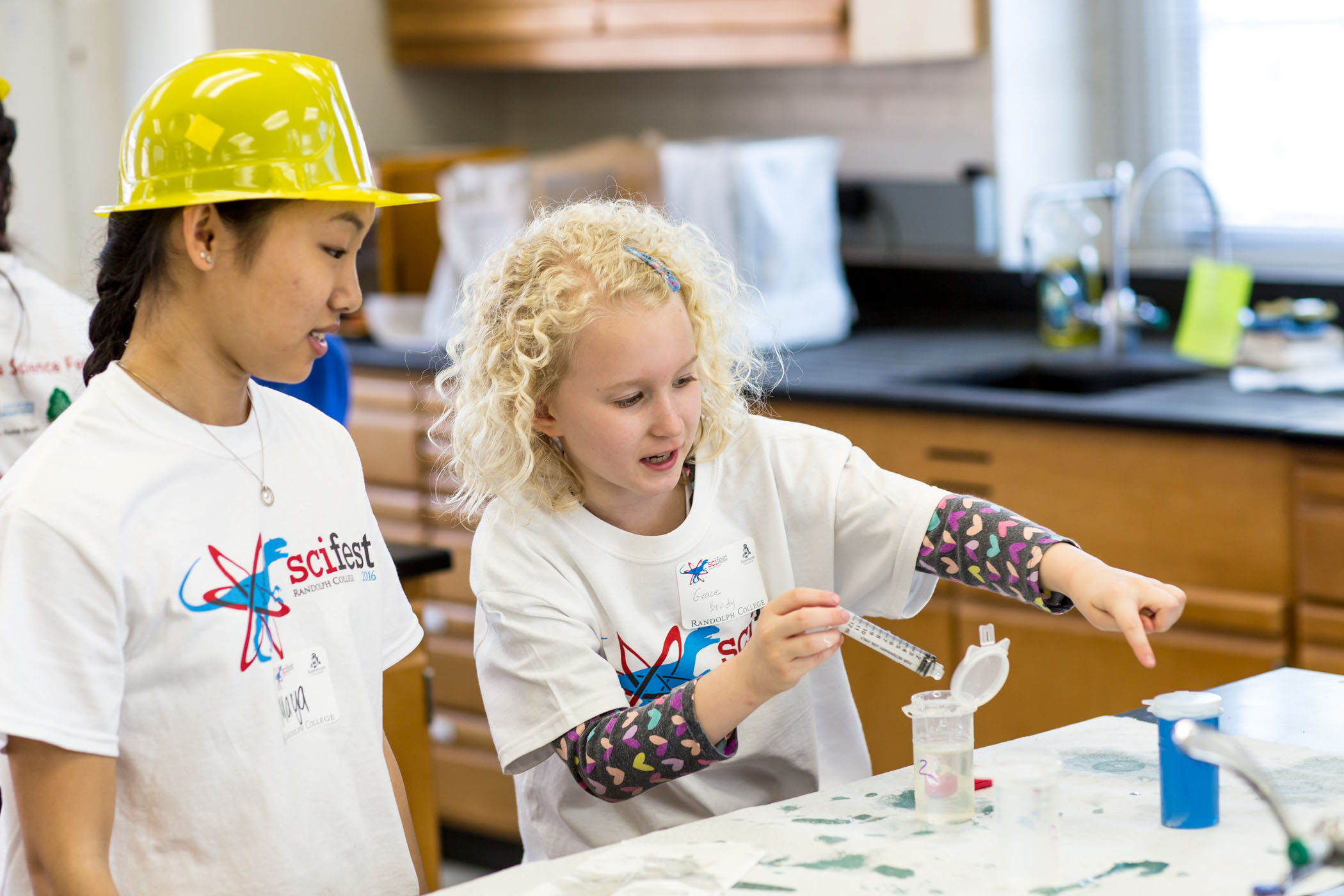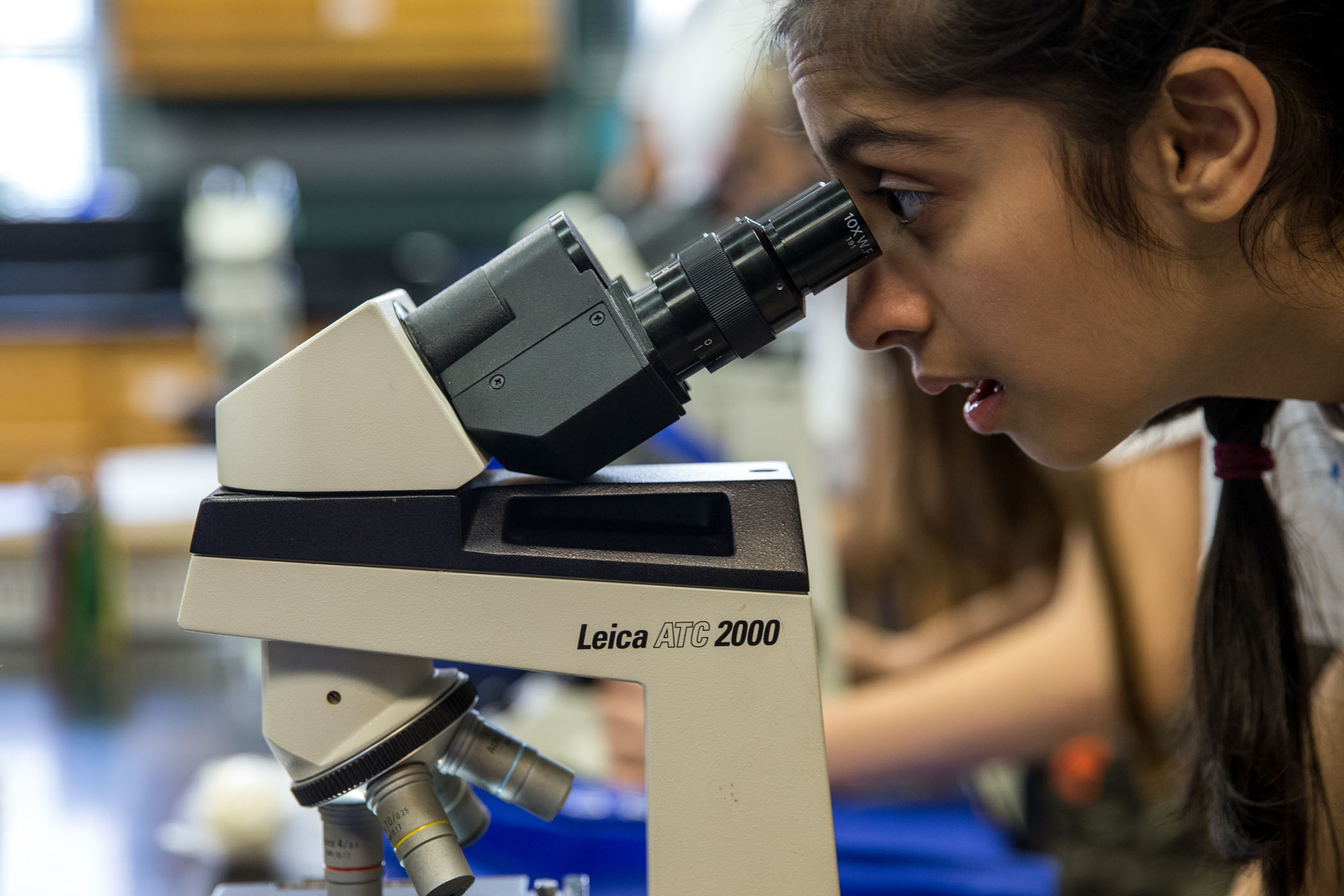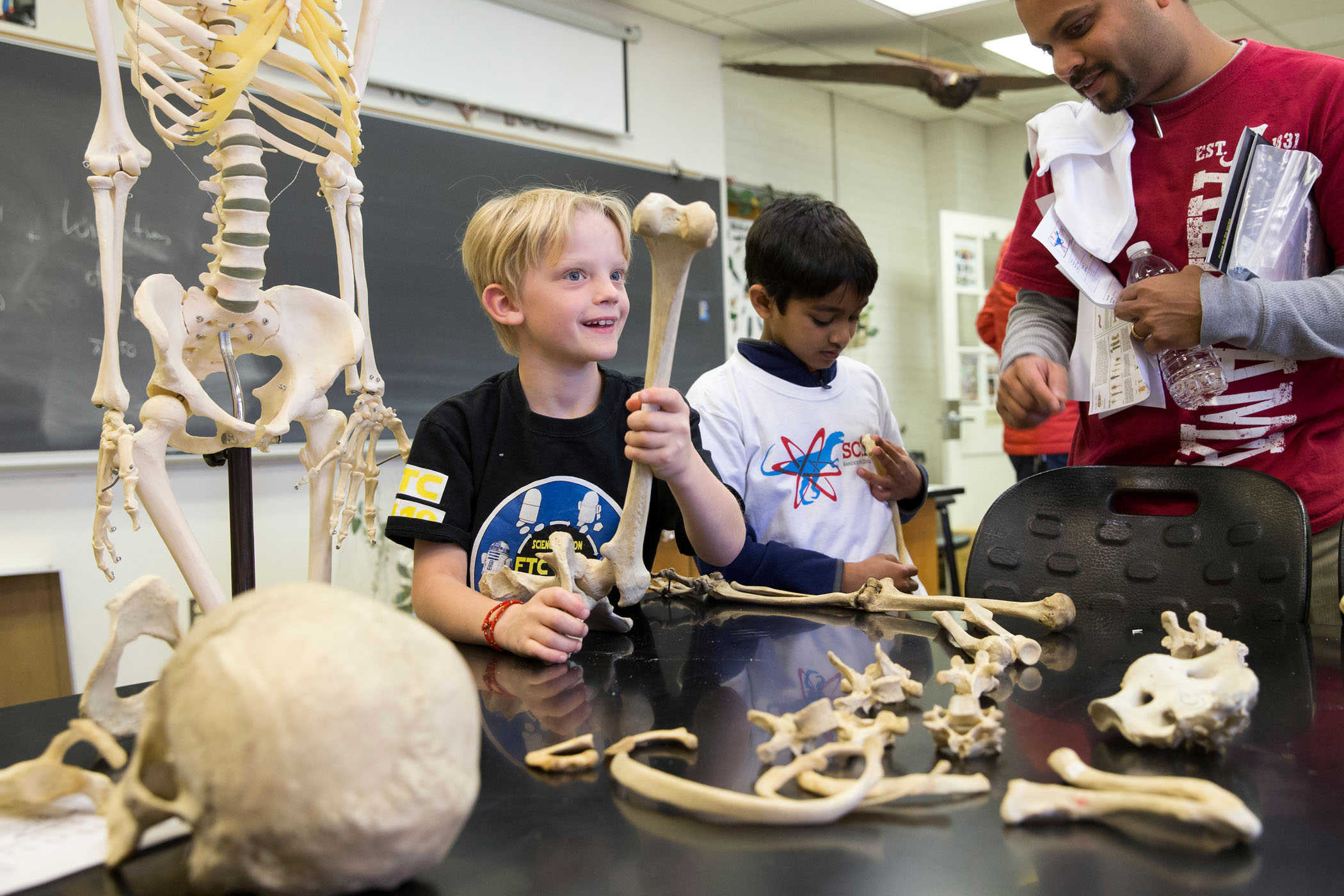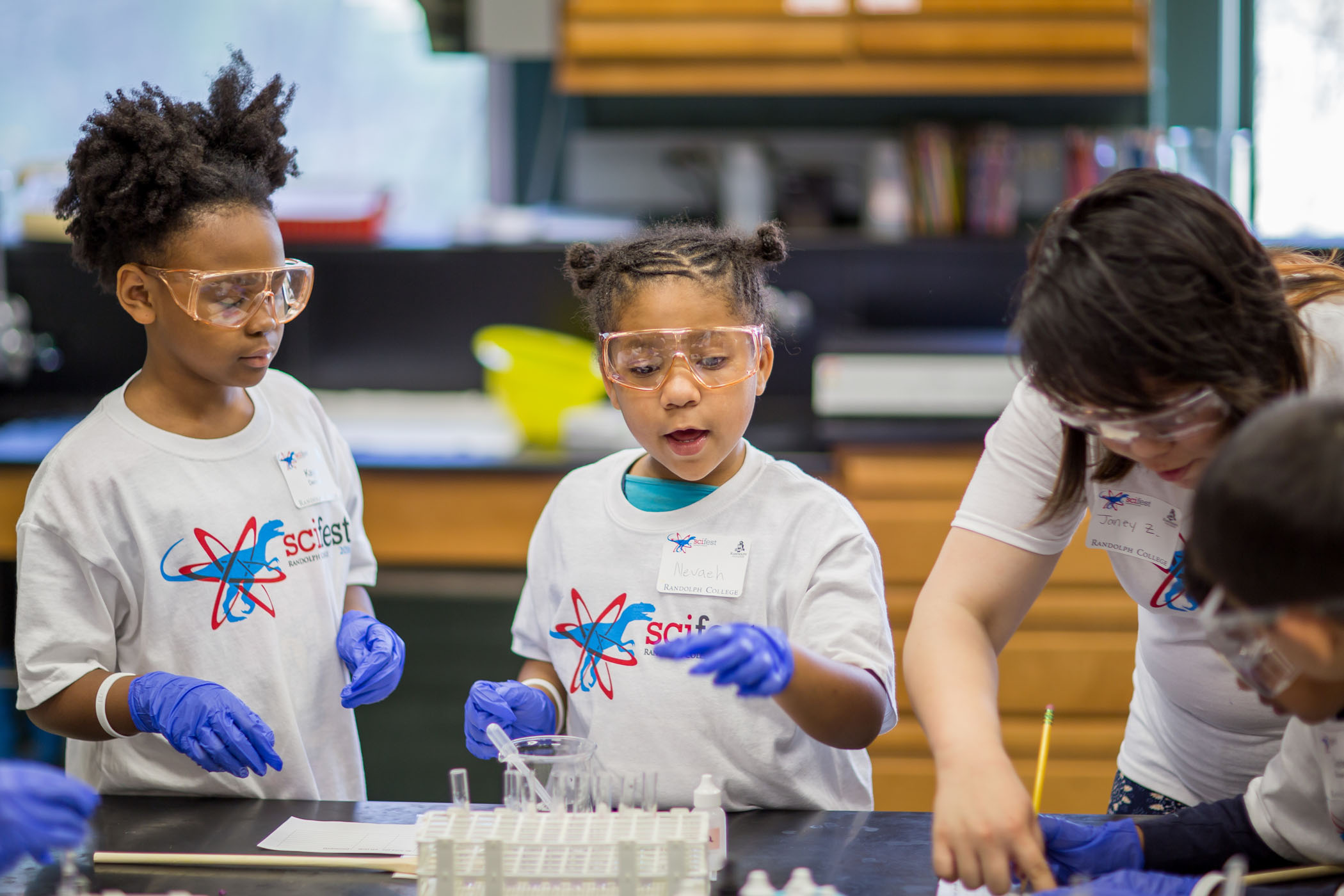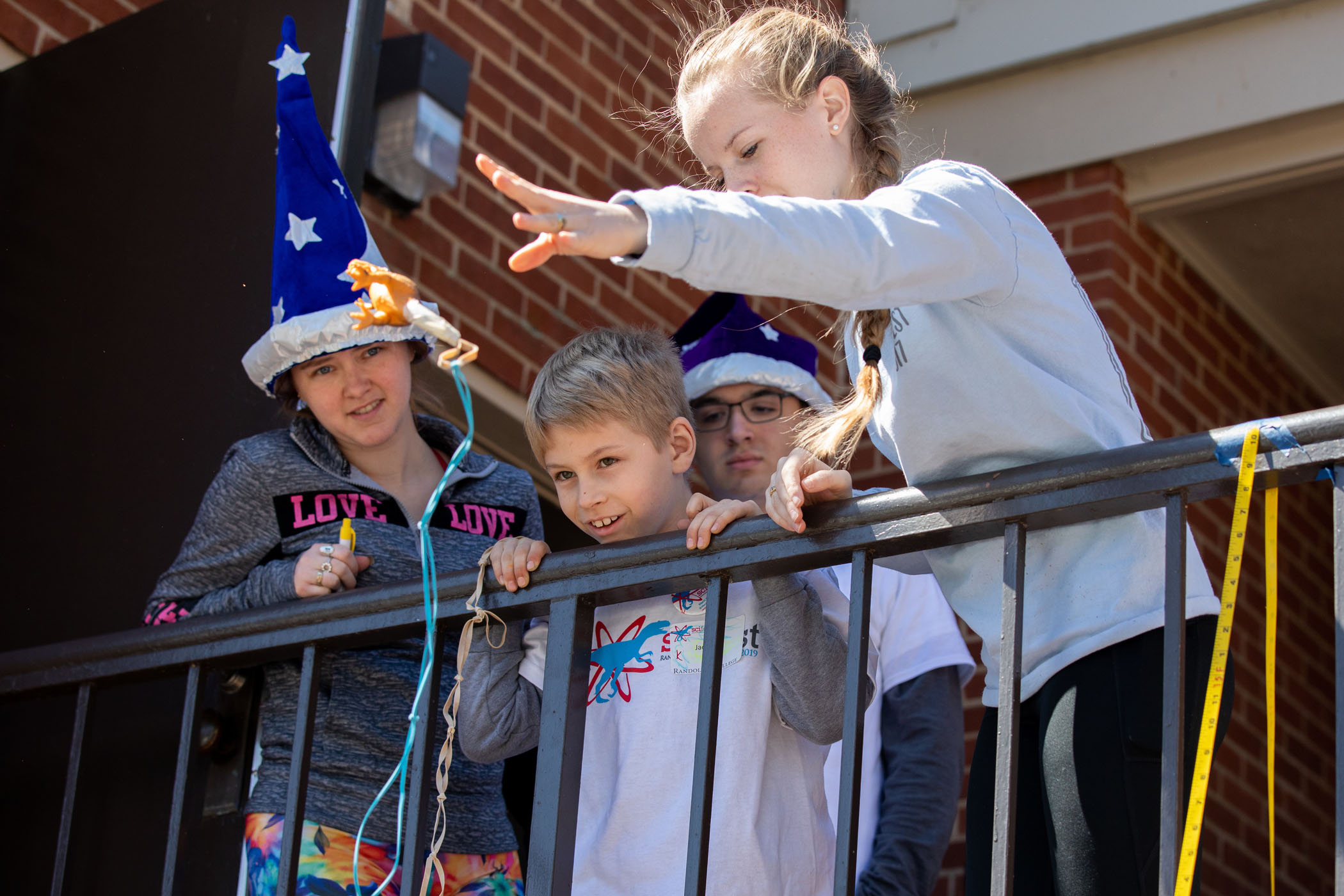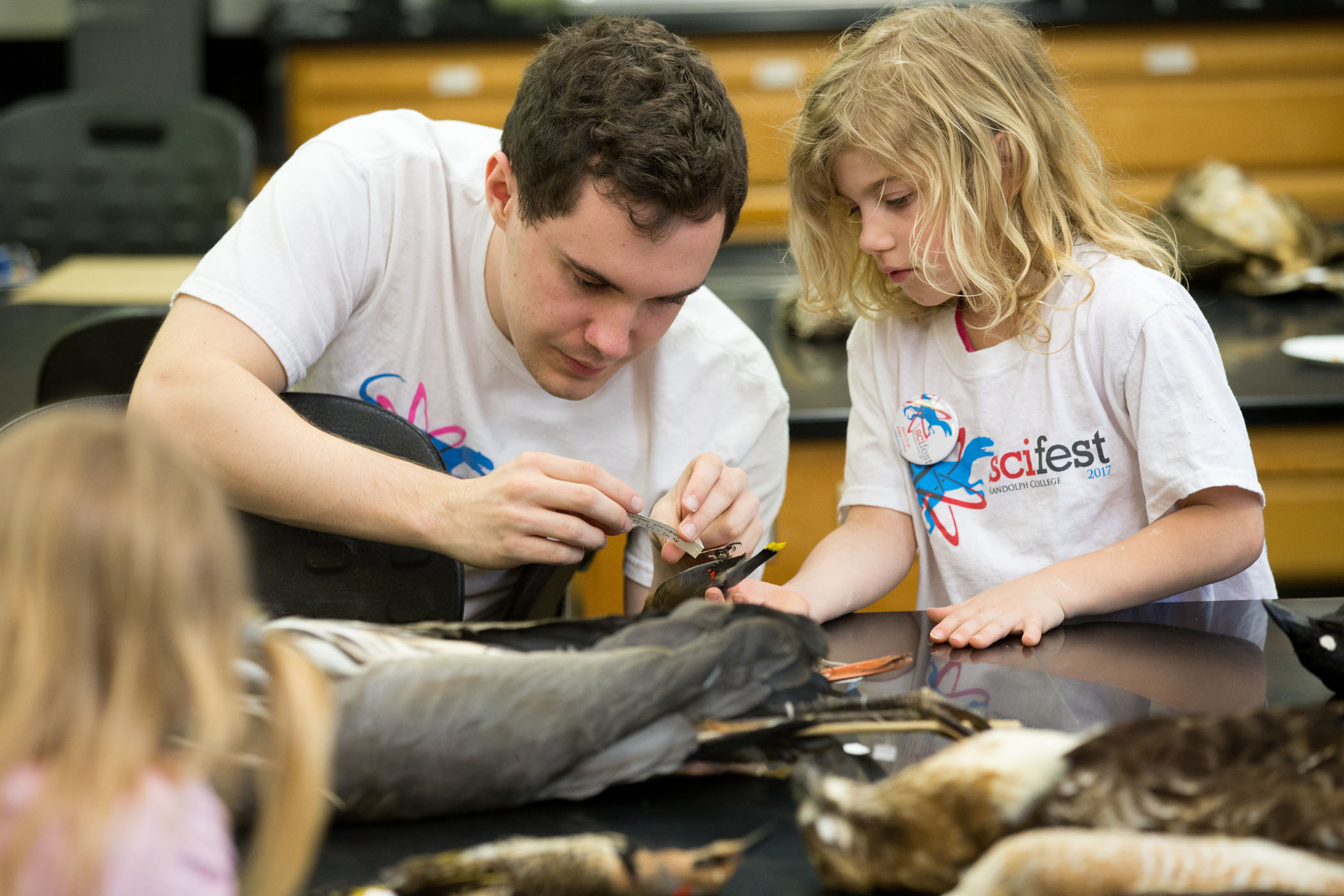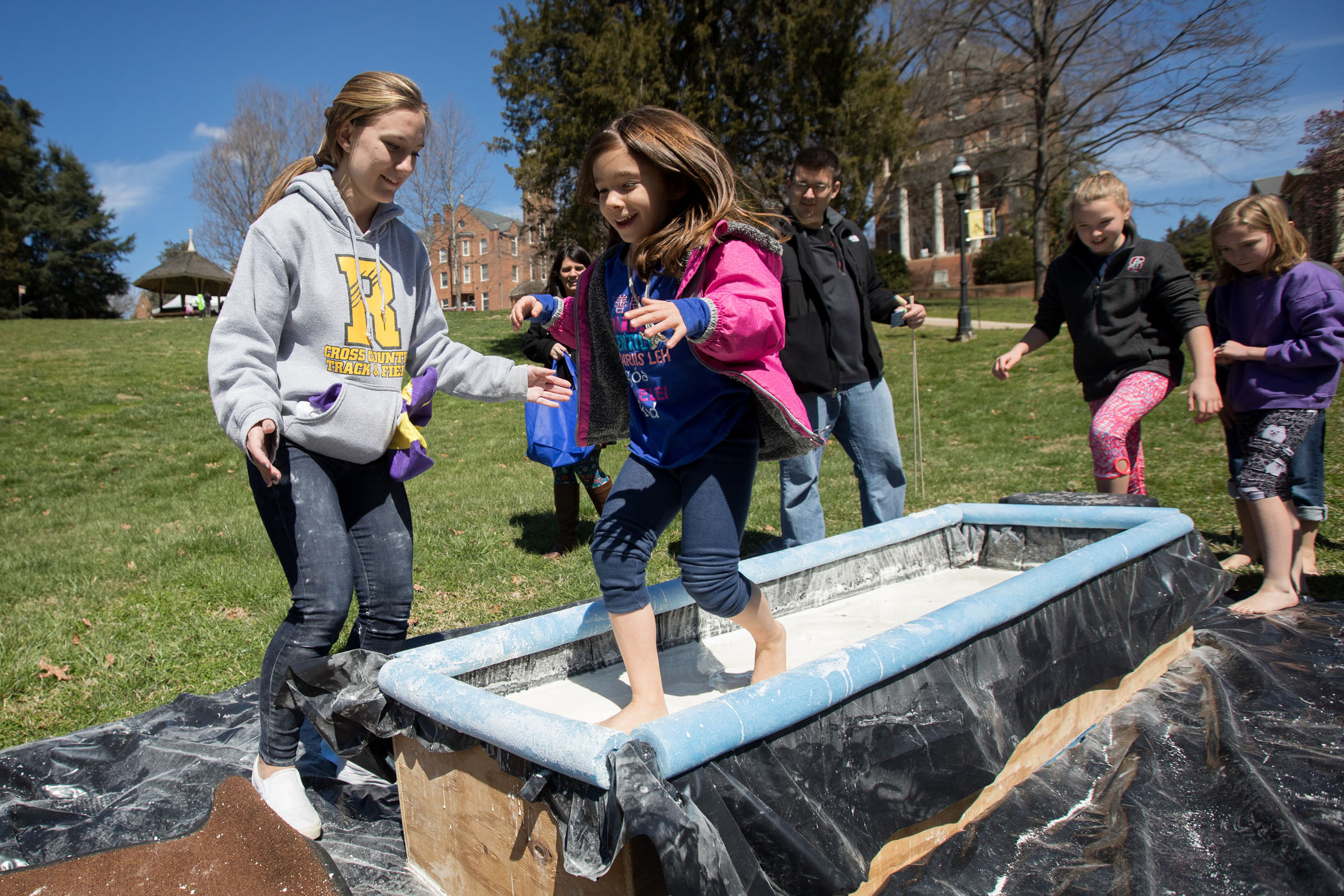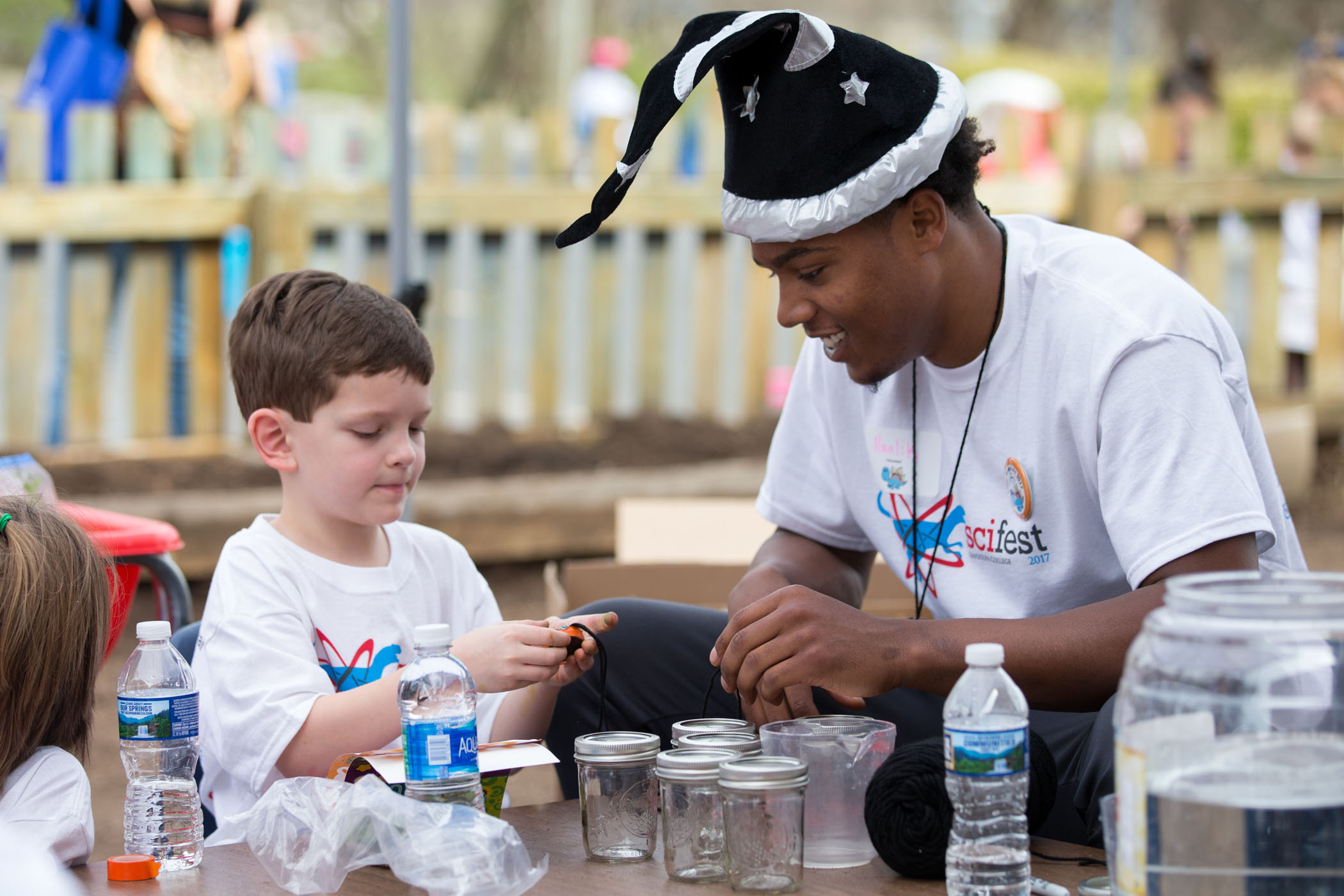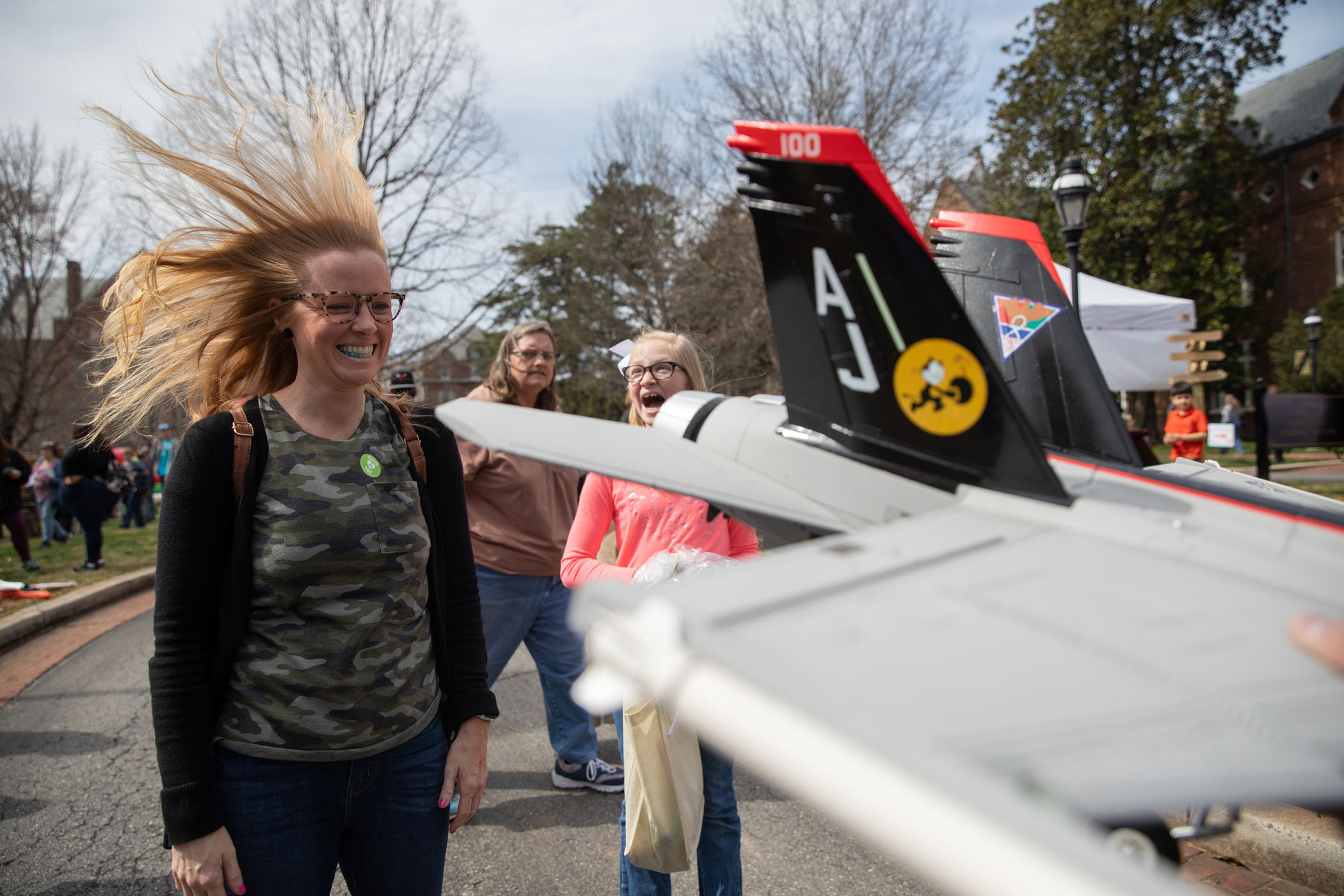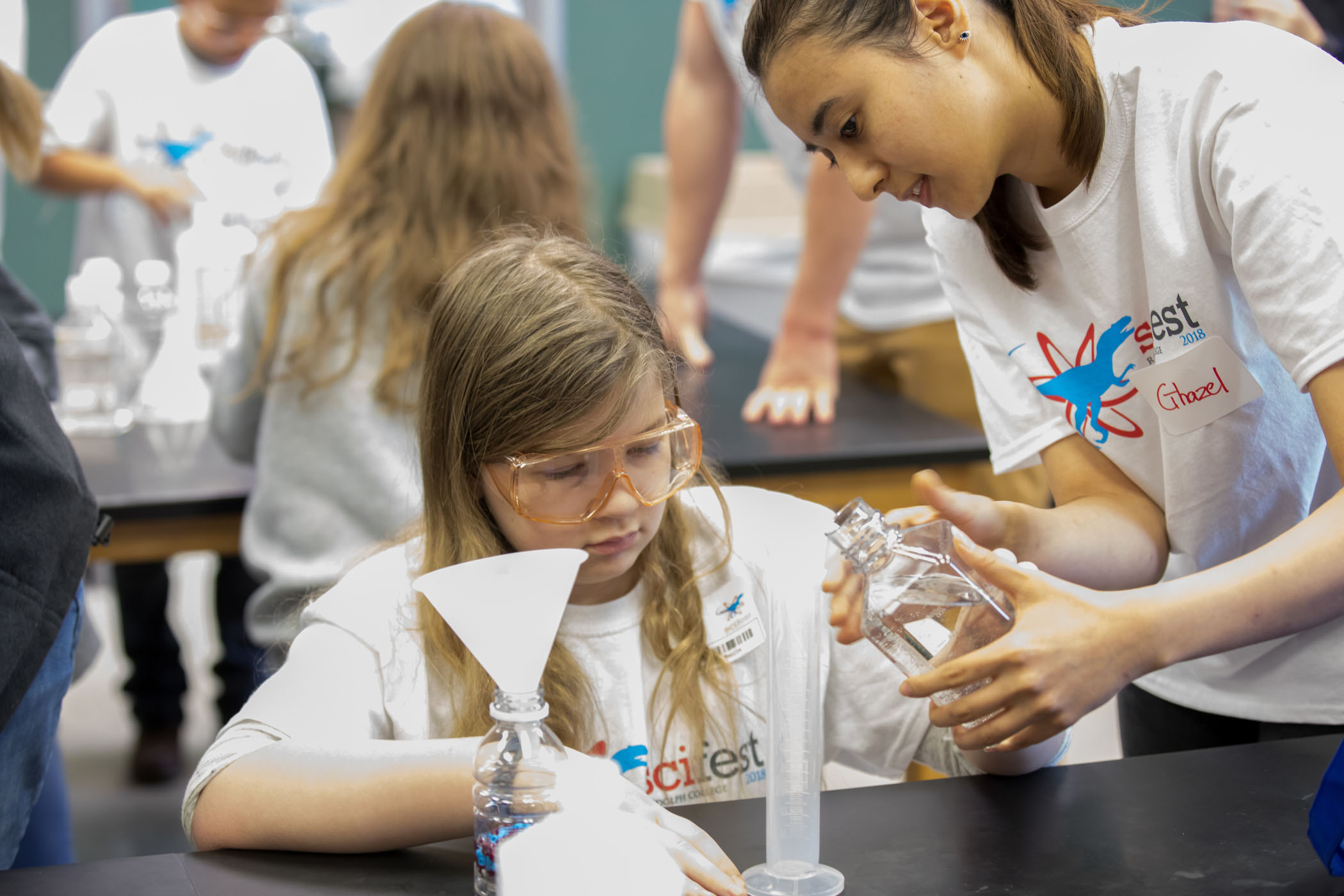 Every year the Society of Physics Students organizes and hosts SciFest, a 3-day science and learning festival for local schoolchildren.
Randolph student and faculty volunteers lead activities, exhibits, labs, and talks designed to get young girls and boys interested in and excited about science, technology, engineering, and  math (STEM).  
In addition to science activites for both elementary and preschool students, guests enjoy national guest speakers, a Pi Day fun run, women in science panel,  poetry jam, LEGO league, drones and robots, petting zoo, and more.
The free event draws thousands of children and families to campus every year. 
Honors Study
Studying for honors is one way political science majors gain experience in research and the opportunity to study a topic in depth.
Recent paper topics have included campaign finance reform, analyzed school voucher programs, studied congressional action on civil rights legislation, and researched recent U.S. Supreme Court actions on the Free Exercise of Religion clause of the First Amendment.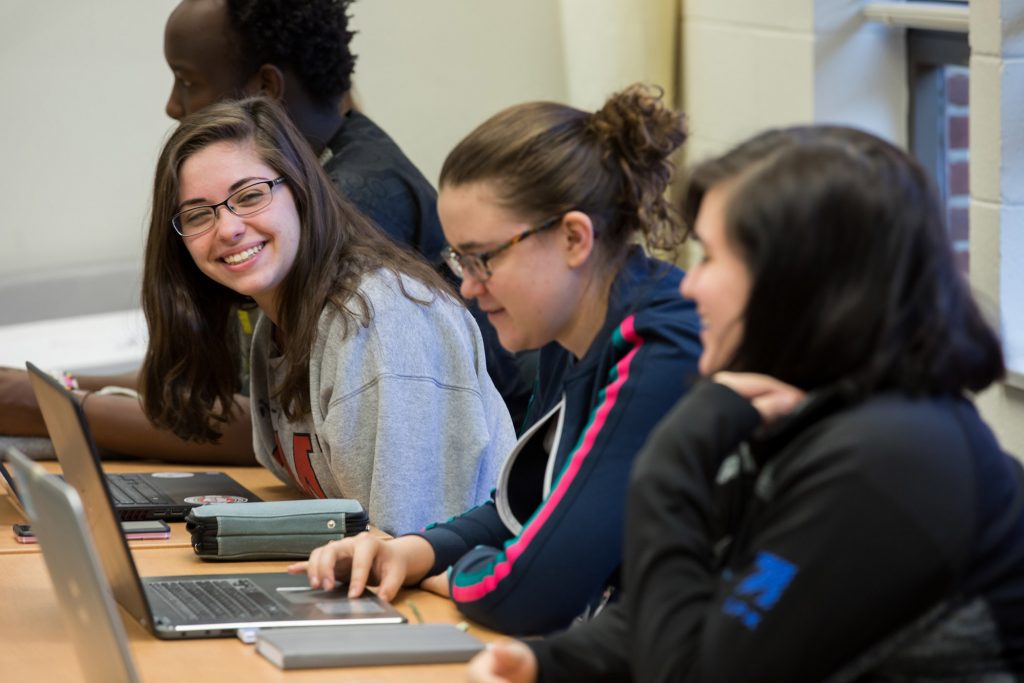 Small Classes
Randolph professors offer unique, engaging courses on topics like peace and conflict resolution, children's rights, the United Nations, and global health.
The Honor Code
Randolph students live by our Honor Code and act with the highest integrity in both academic and social life.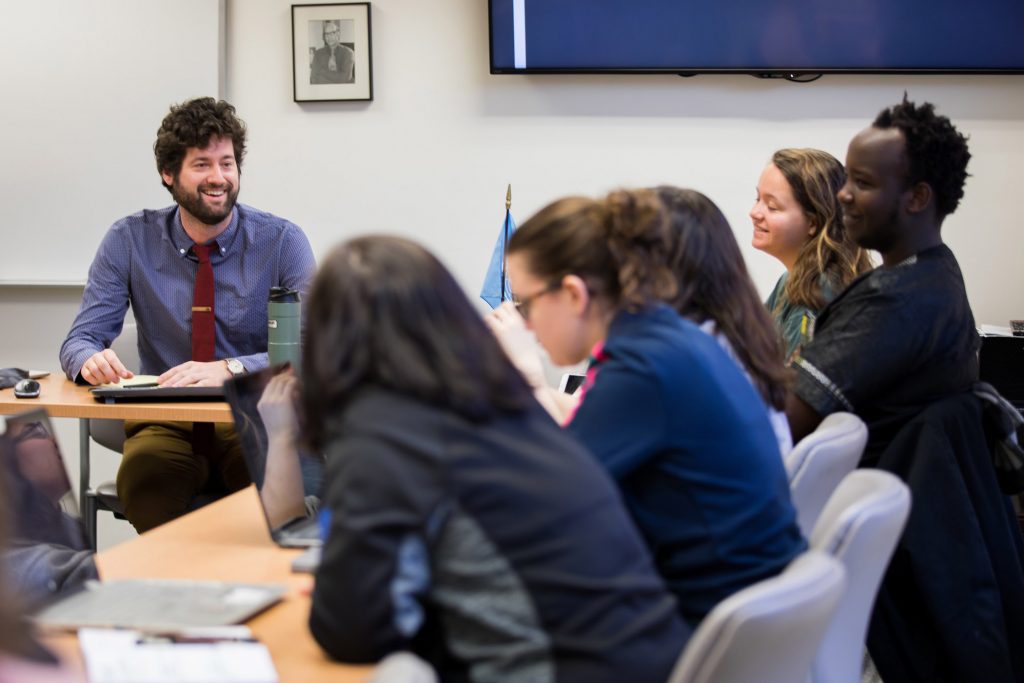 Model UN Team
In recent years, our student delegations to the National Model United Nations (NMUN) conference in New York City have consistently been honored among the best.
Participation is selective and chosen delegates take a full credit class to prepare.  
Delegates learn the structure, systems, and history of the UN with an emphasis on writing, research, speaking, and collaboration.
Study Abroad
Opportunities for study elsewhere, such as in the Washington Semester Programs at the American University in Washington, D.C., as well as study-abroad programs, are available.
Intercultural Competence
All Randolph students learn global citizenship with the capability to accurately understand and adapt to cultural differences and find commonality.
Internships
Randolph students put classroom learning into practice by participating in internships.
With help from the Career Development Center, political science majors have experienced government at work during internships in the congressional offices, federal and state offices, political campaigns, advocacy groups, social service agencies, and more. ing with social service agencies.
Recent internships include the Department of Veterans Affairs, Moms Demand Action, CASA, U.S. State Department, SAWA, U.S. House of Representatives, and more.
Historic Preservation Law
Janie Campbell '12, history major
Preservation Consultant, law firm of Rogers Lewis Jackson Mann & Quinn, LLC, Columbia, South Carolina
Janie's group works with developers seeking tax credits for rehabilitating historic properties.
"I work closely with project architects to ensure that historic, character defining elements of each building are preserved and restored, which can vary tremendously as what is significant to a 1929 airplane hangar is vastly different from what makes a 1963 mid-century modern motel unique!"
She writes National Register of Historic Places nominations and Historic Preservation Certification applications, which detail the property's significance. She also conducts site visits to ensure work is being completed as described and photographs the before, during, and after conditions of each project.
"Randolph certainly laid the foundation for my research and writing skills. The Summer Research Program, in particular, prepared me for the type of place-based research I do now. "
Top Ranked Professors
Randolph College's faculty are consistently recognized as among the best in the nation. The Princeton Review ranked the College in the Top 20 for most accessible professors in the 2021 edition of its flagship college guide, The Best 387 Colleges.
Randolph has been ranked in the top 20 for most accessible professors for four consecutive years.
Engineering and Physics Faculty
Randolph students can take advantage of unique programs which give them a more enriching education than can be found anywhere else.
TAKE2
Two courses per half-mester means you get to focus in and dig deep into your coursework while still having time for the rest of the college experience. Two classes. Seven weeks. Repeat.
Learn More
Randolph announces new academic programs
Some of the programs, including computer science, marine science, and criminal justice/criminology, will be introduced for fall 2023.
Read More