June 10, 2022
Students looking for a faster way to study benthic microalgal communities
This story is part of an ongoing series featuring the work of students and faculty participating in Randolph's 2022 Summer Research Program.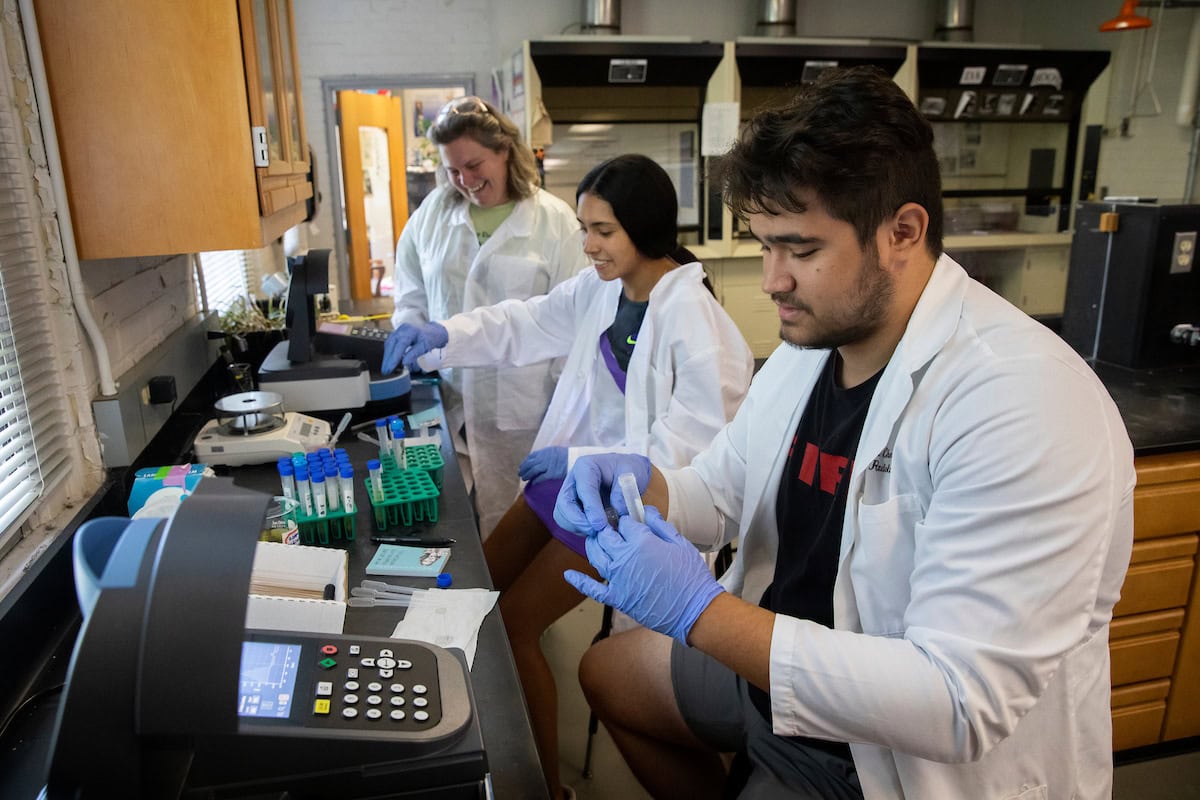 Sarah Sojka, a Randolph professor of physics and environmental science, works in the lab with Valentina Santos '24, center, and Jedi Kauanui '23, right, as part of Randolph's Summer Research Program.
"There will always be more samples."
Sarah Sojka, a Randolph professor of physics and environmental science, said it with glee while discussing the research she's conducting with Jedi Kauanui '23 and Valentina Santos '24.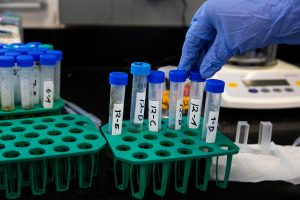 "There's a freezer full of them," said Sojka, who has regularly taken groups of students to the Eastern Shore of Virginia to collect such samples for Randolph's Summer Research Program (SRP).
Their work is focused on a large, successful seagrass restoration project there that has restored nutrient cycling and habitat for fish and other marine species. Sojka and her students are studying benthic microalgae, an important part of the seagrass community, to see how they've been impacted by the restoration.
Last summer, Sojka and a different group of students demonstrated that the microalgae living in restored seagrass beds are different from the ones living in adjacent bare areas. They used visual identification, which is labor-intensive and only allowed them to analyze a limited number of samples—hence the plethora in that freezer.
"Looking for a faster way to do this, we found a code that analyzes the samples on what's called a UV-Vis spectrophotometer, which measures the light absorption characteristics of the pigments in the microalgae," Sojka said. "Each photosynthetic pigment has a really distinct absorption spectra."
This will allow them to identify what kind of functional groups of algae are present in the sediments of the seagrass.
The idea of using code to do the work is what piqued the interest of Santos, who is studying engineering physics at Randolph.
"I really like computer programming," she said, "and thought it was really interesting, combining environmental work with code."
For Kauanui, an environmental studies major, a love for the ocean was a driving factor in his participation.
"I've always wanted to do research on coral and algae," he said.
The trio kicked SRP off with a trip to the Eastern Shore and are now back in the lab, working on the code and prepping samples.
"It's a code that was written and given within a paper," Sojka said. "Taking it and getting it to function is not a trivial thing, especially when it's someone else's code and you don't know their logic. It uses a lot of high-level math. They've done an awesome job of digging into that and have already gotten it working."
The implications of what they find could drive research for years to come.
"People are already looking at the primary productivity rate of these different microalgae but I think they haven't taken this part into account, if there are different types," Sojka said. "They're wildly different, the things that get lumped into these big groups. That would be the next big step. If we see that they're different at different times of the year and in different locations, then what does that mean in terms of how the system functions?"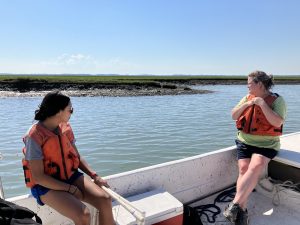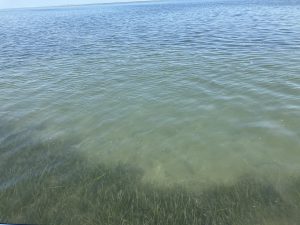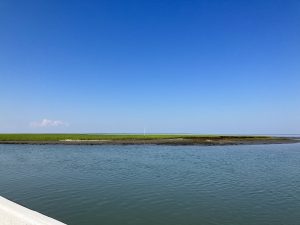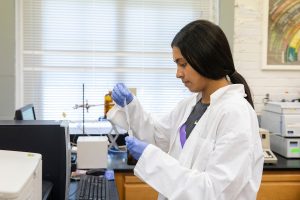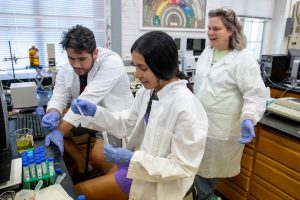 Tags:
environmental science, environmental studies, marine science, Sarah Sojka, summer research, summer research 2022, Summer Research Program