Physics seeks to explain the natural world with a comprehensive set of fundamental laws. It teaches you how to describe the universe mathematically.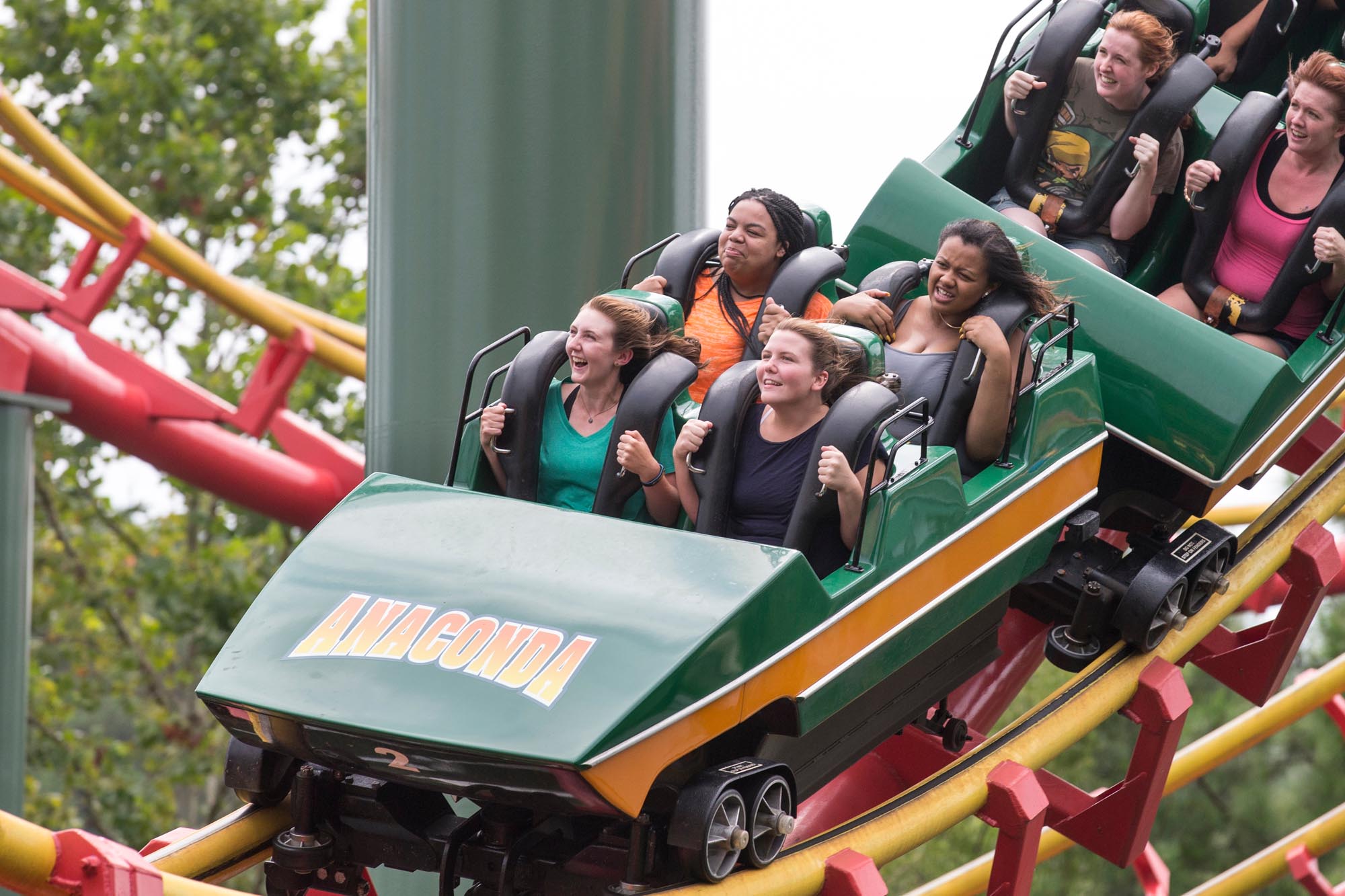 Why Study Physics at Randolph?
A physics major earned in the context of a liberal arts education prepares you for a wide variety of careers.
Governmental, academic, and industrial research are obvious options, but the training you receive in analytical reasoning also prepares you well for medicine, engineering, law, and business.
Randolph offers bachelor of arts and bachelor of science degrees as well as teacher licensure with a physics emphasis and a powerful 3-2 engineering program.
The program at Randolph is based on learning by doing.  Our students have numerous opportunities to conduct advanced research with professors, participate in internships, present their research and projects, and participate in one of the nation's best student physics clubs.
Bachelor of Science Degree in Physics
Bachelor of Science Degree in Engineering Physics
Bachelor of Arts Degree in Physics
Bachelor of Arts Degree in
Physics Education
Minor in Engineering
Minor in Physics
Teacher Licensure with an emphasis in Physics
Opportunities for Experience
Research
Students have many opportunities, on and off campus, for research. Recent research topics have included, among others, "Host Galaxies of Active Galactic Nuclei," "Monte Carlo Simulations of Electron Cascades in Solids," and "Surface Adsorption of Polymers." 
Internships and Study Abroad
Many students participate in internships and study-abroad and summer research programs. Physics and engineering majors have participated in summer programs at:
NASA
University of Virginia
College of William and Mary
National Institute of Standards and Technology
Lehigh University
Bucknell University
Kansas State University, and
Thomas Jefferson National Laboratory
Summer Research Program
Spend the summer working closely with a professor and focused on a specific aspect of physics.
Randolph's intensive eight-week Summer Research Program enables students to conduct research that is complemented by a thorough review of the relevant literature; live in a residence hall on campus, participate in on-campus summer events, attend special seminars with guest speakers; and share the progress and results of their research.
Learn more about the Summer Research Program.
Senior Capstone
Physics and engineering seniors cap their major by researching and presenting topics to faculty and students. Recent topics have included:
Measuring the Variable Star VZ Cancri
Design and Construction of a Nitrogen Laser
Scripting Interactive Physlets for Use as Teaching Tools
Cellular Automata as a Means of Modeling Physical Phenomena
Monte Carlo Modeling of JLab Spectrometers
Adsorption Isotherm of Nitrogen on a Nuclepore Surface at 77K
The Society of Physics Students
The College has an active chapter of the Society for Physics Students, dedicated to celebrating the fun side of science and promoting STEM through community service.
Consistently recognized as one of the most outstanding chapters in the nation by the national organization, recent activities include building a human-sized hamster wheel, giant Newton's cradle, hosting a science festival for local schoolchildren, and attending conferences of the American Physical Society.
Community Service: Randolph College SciFest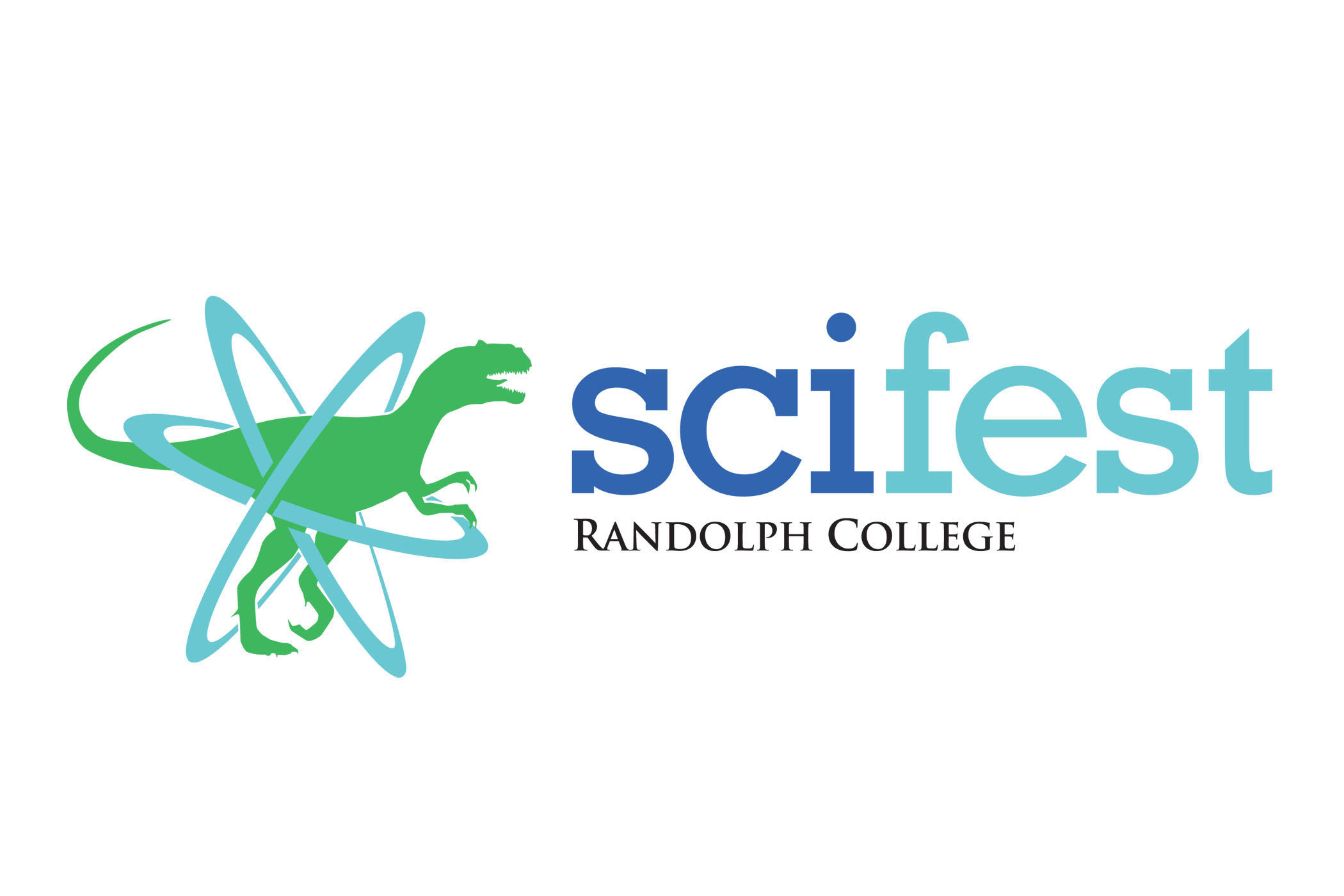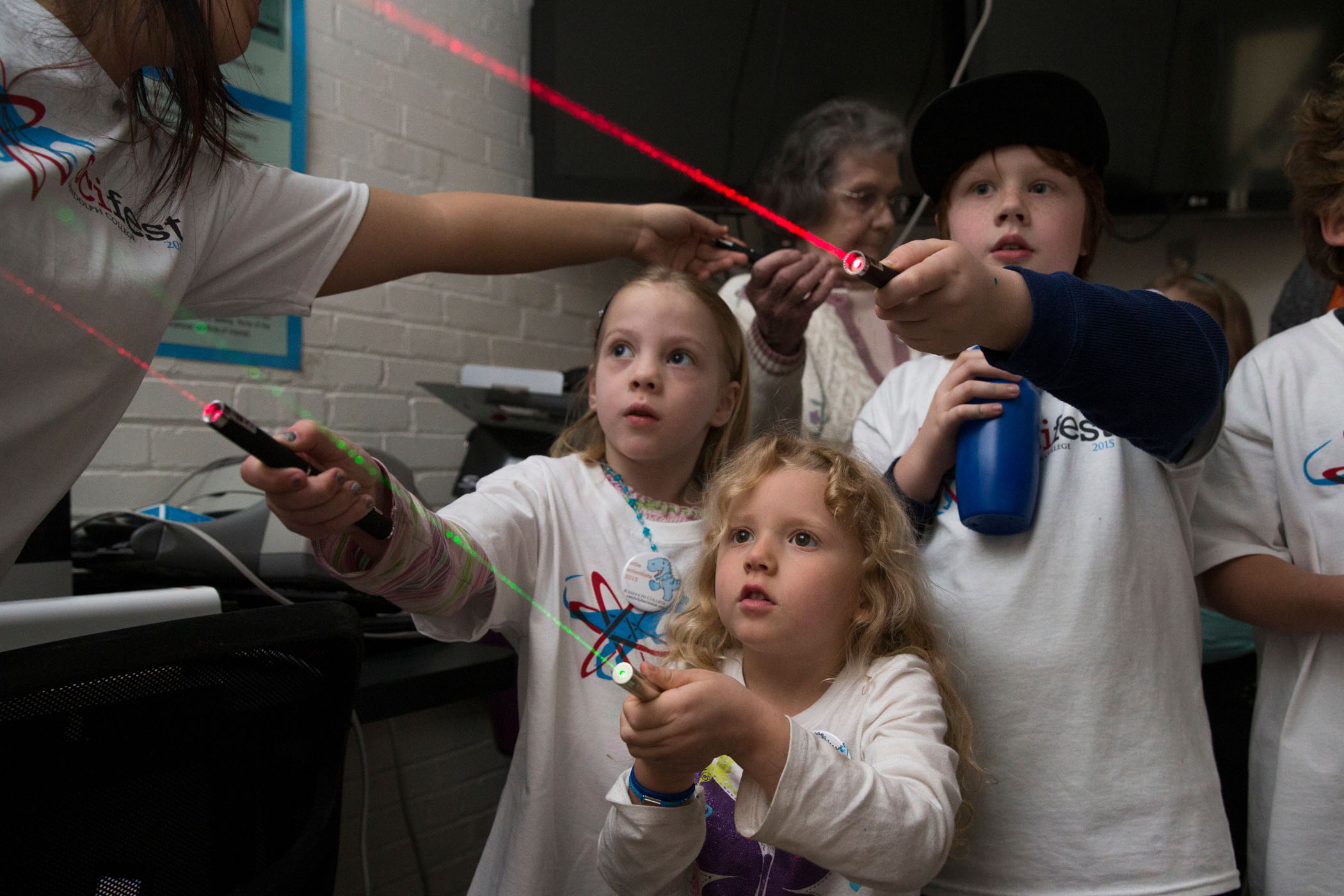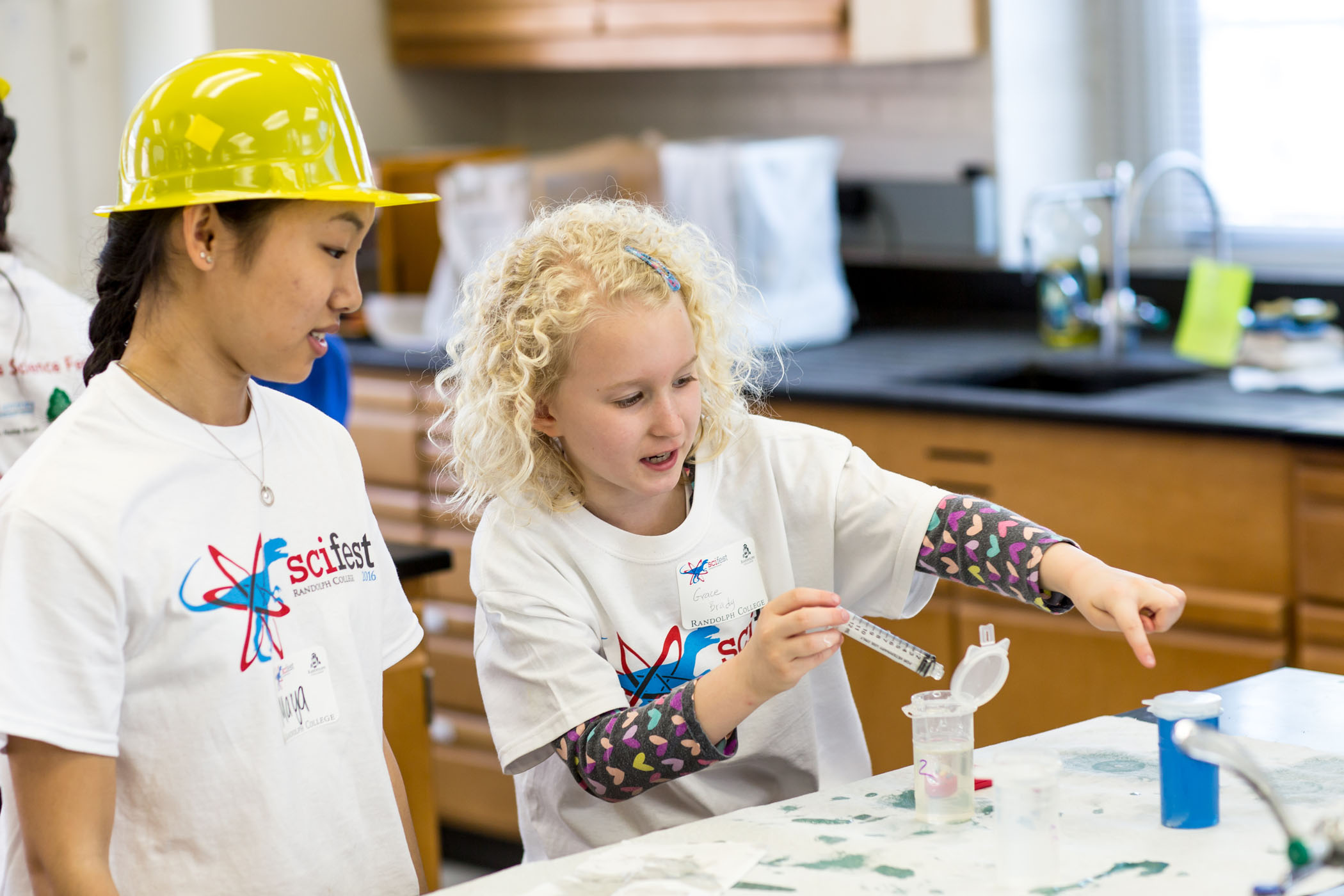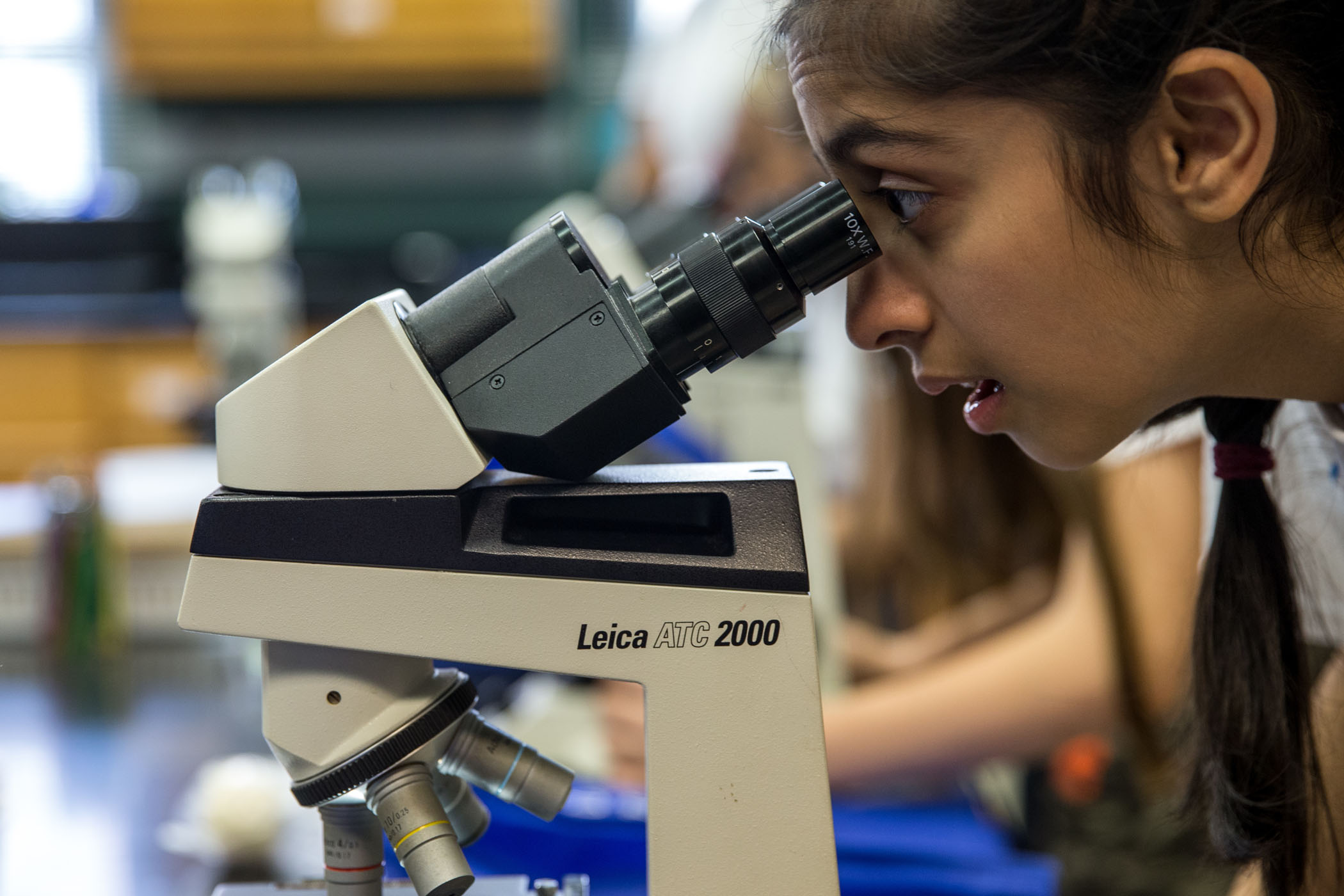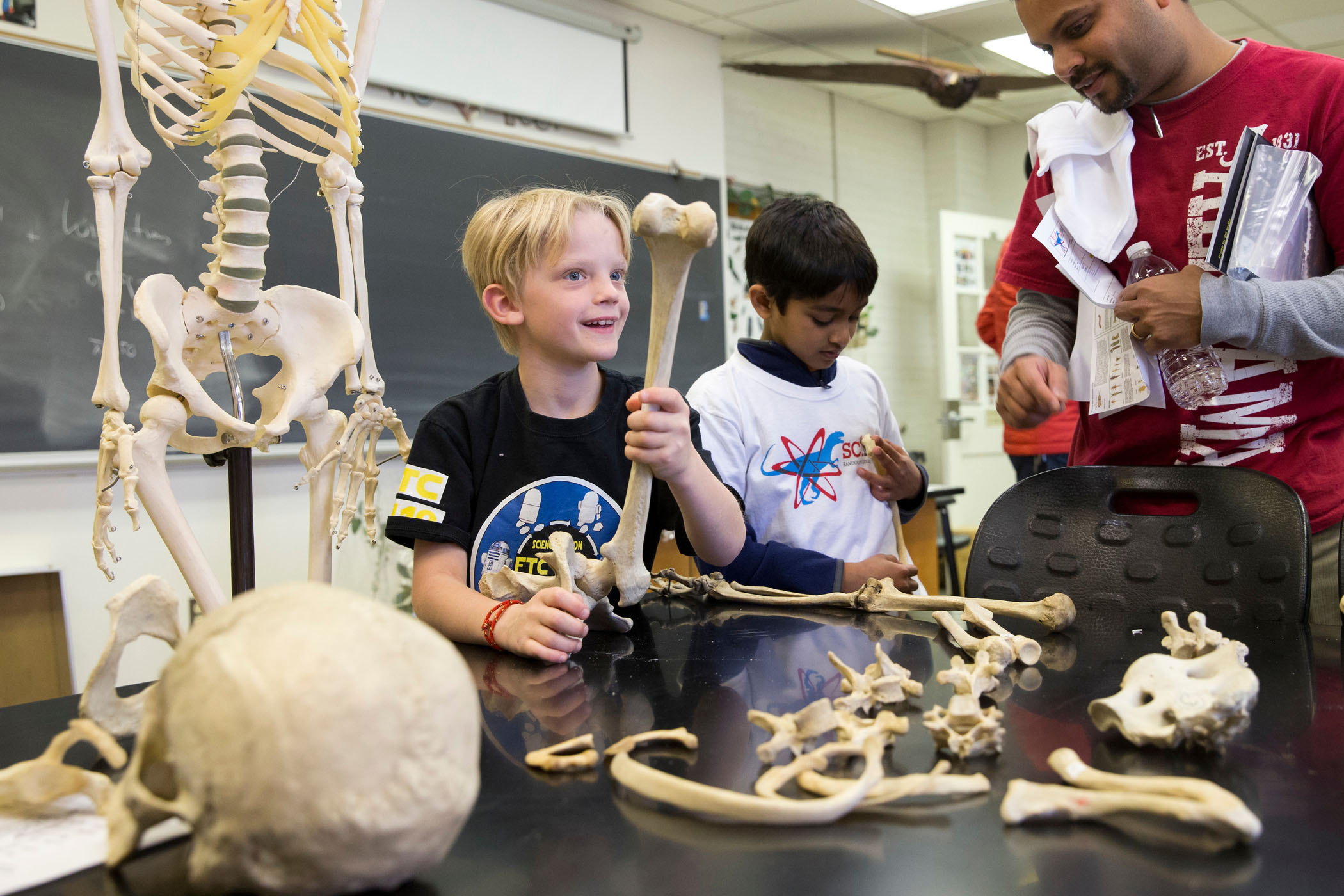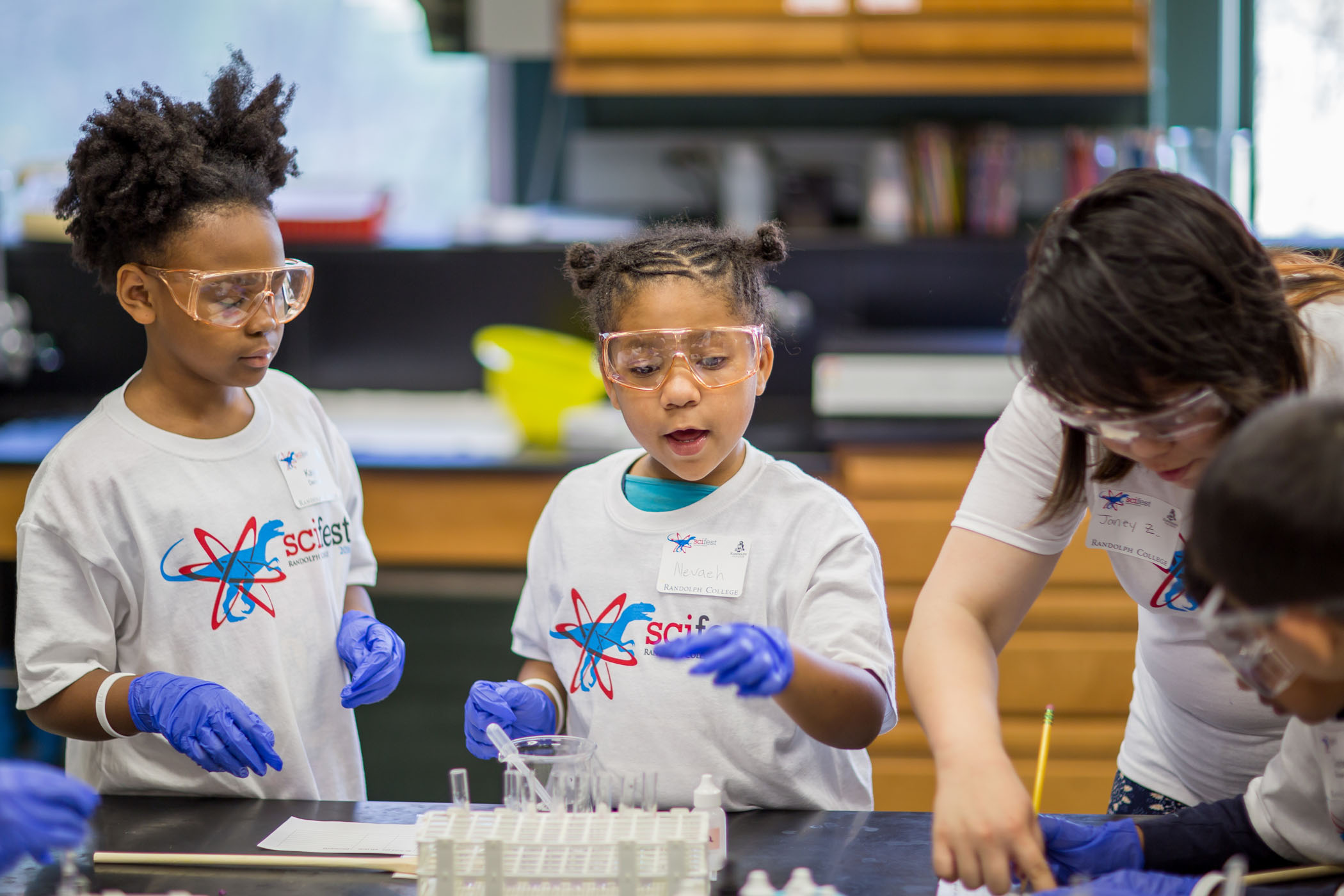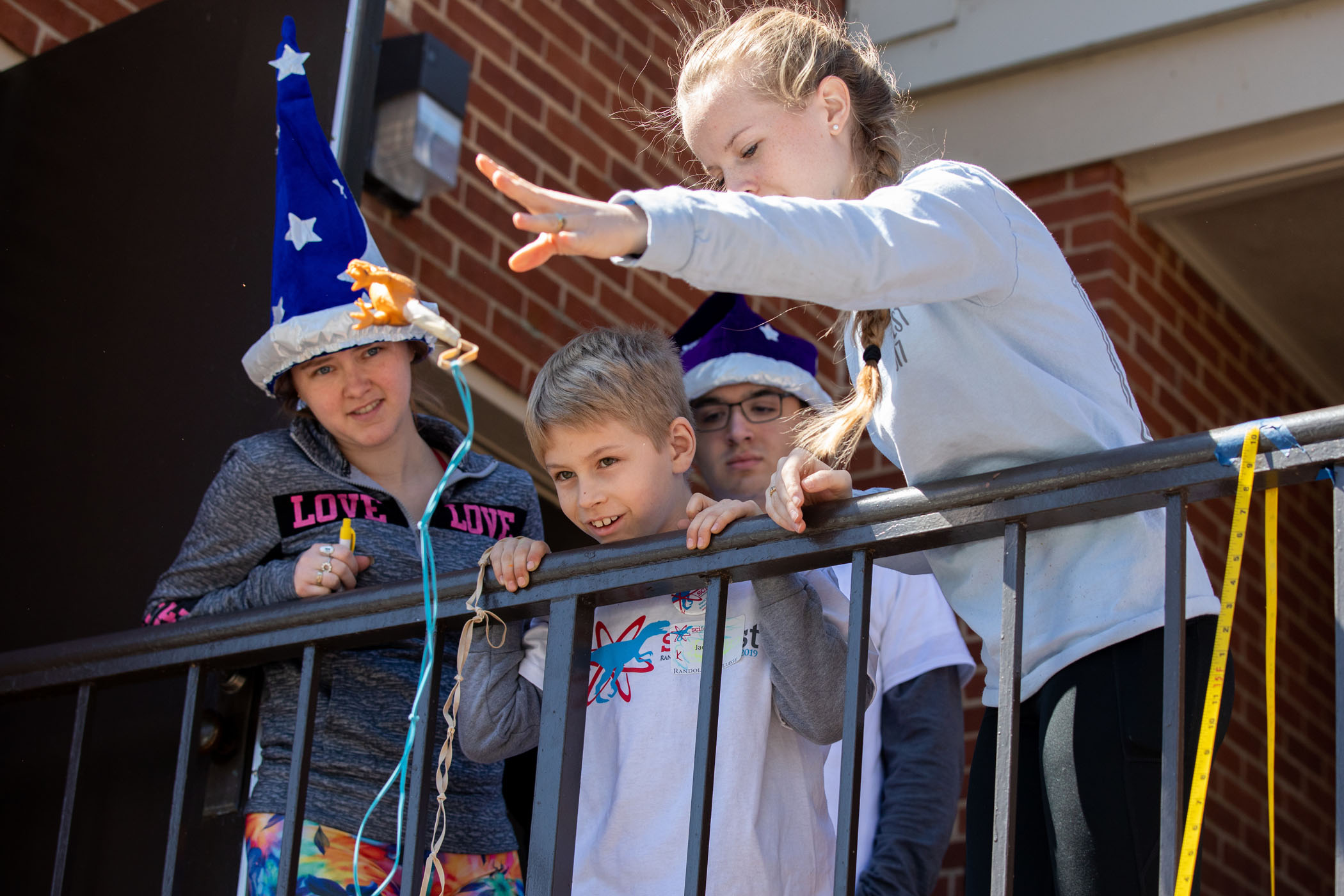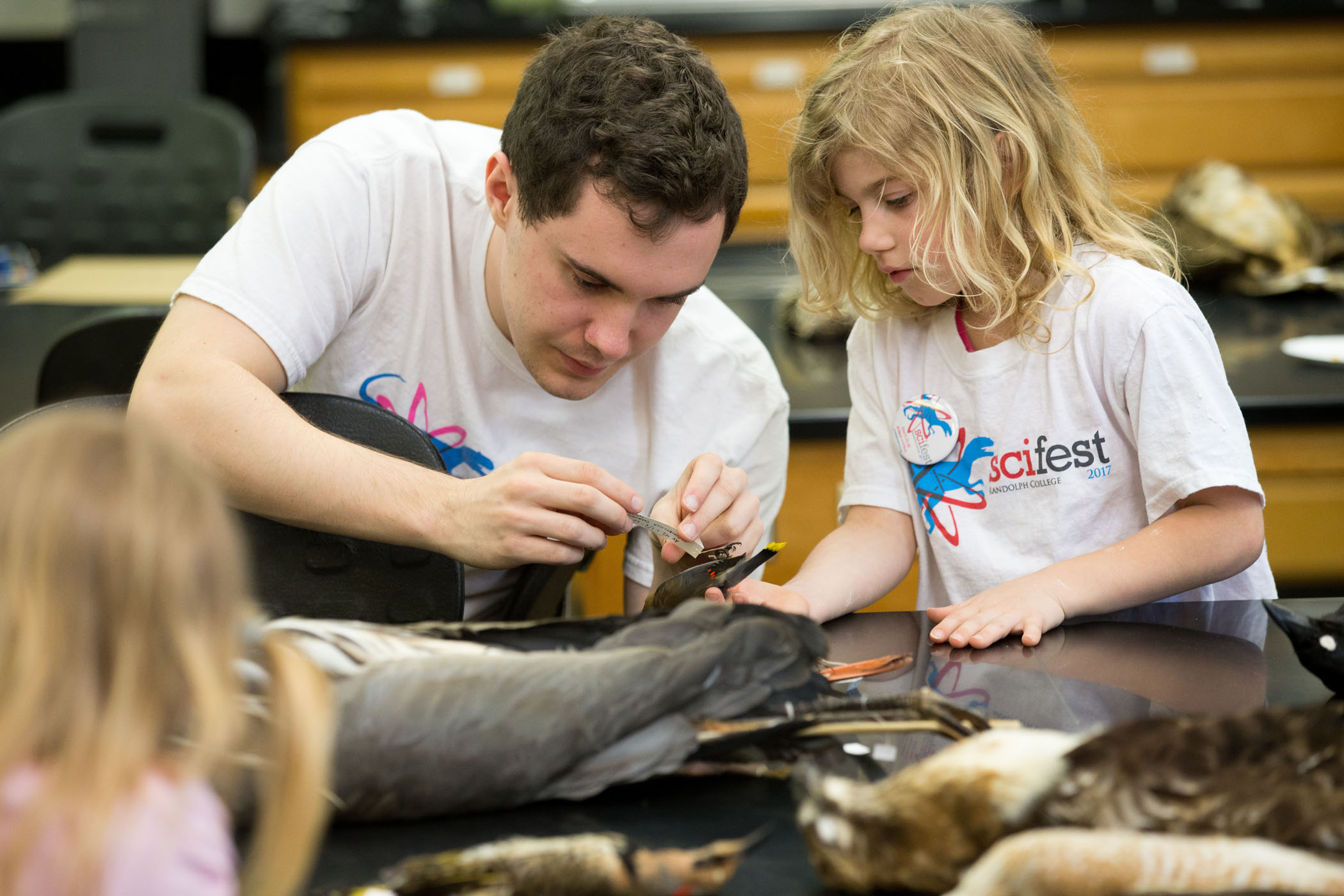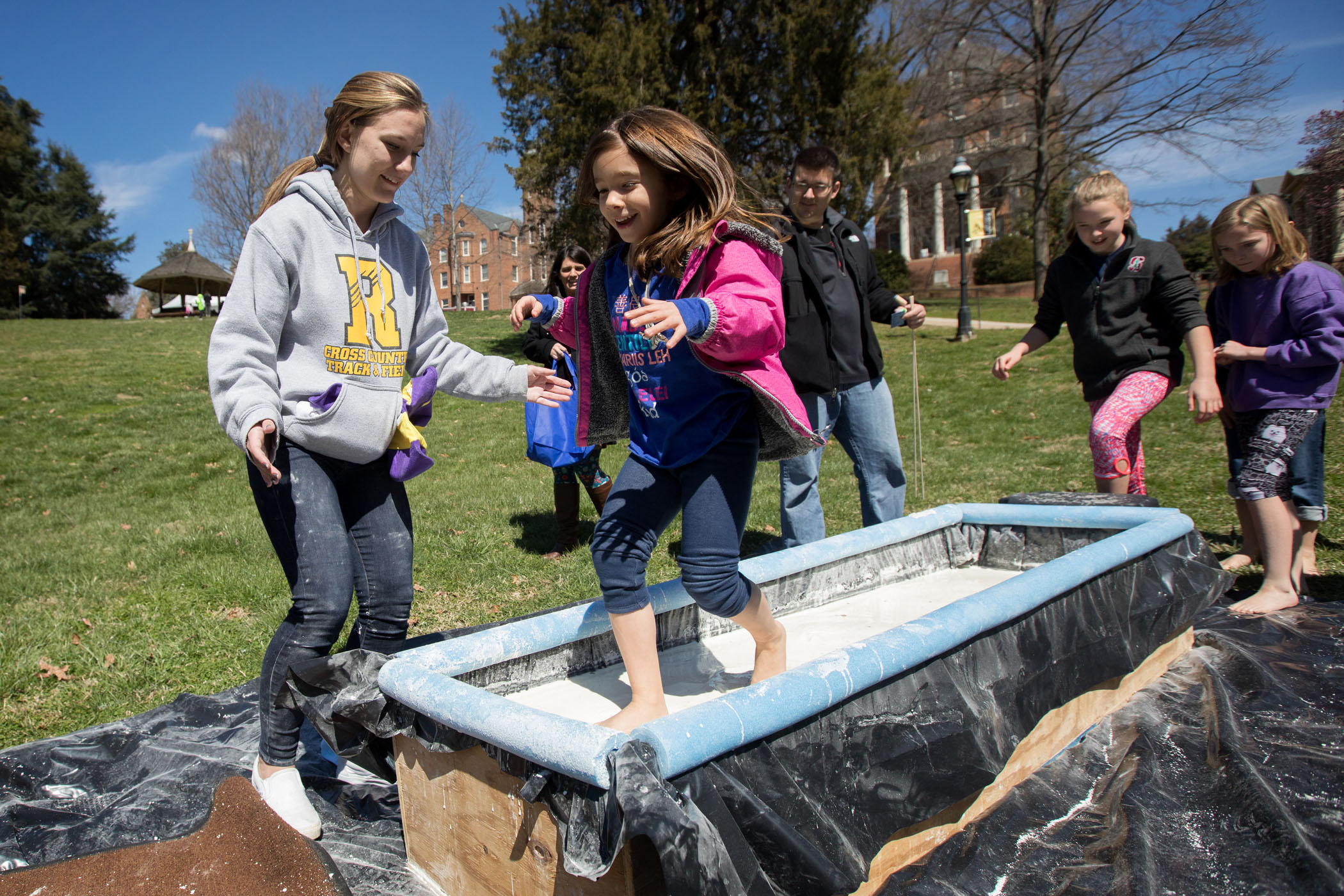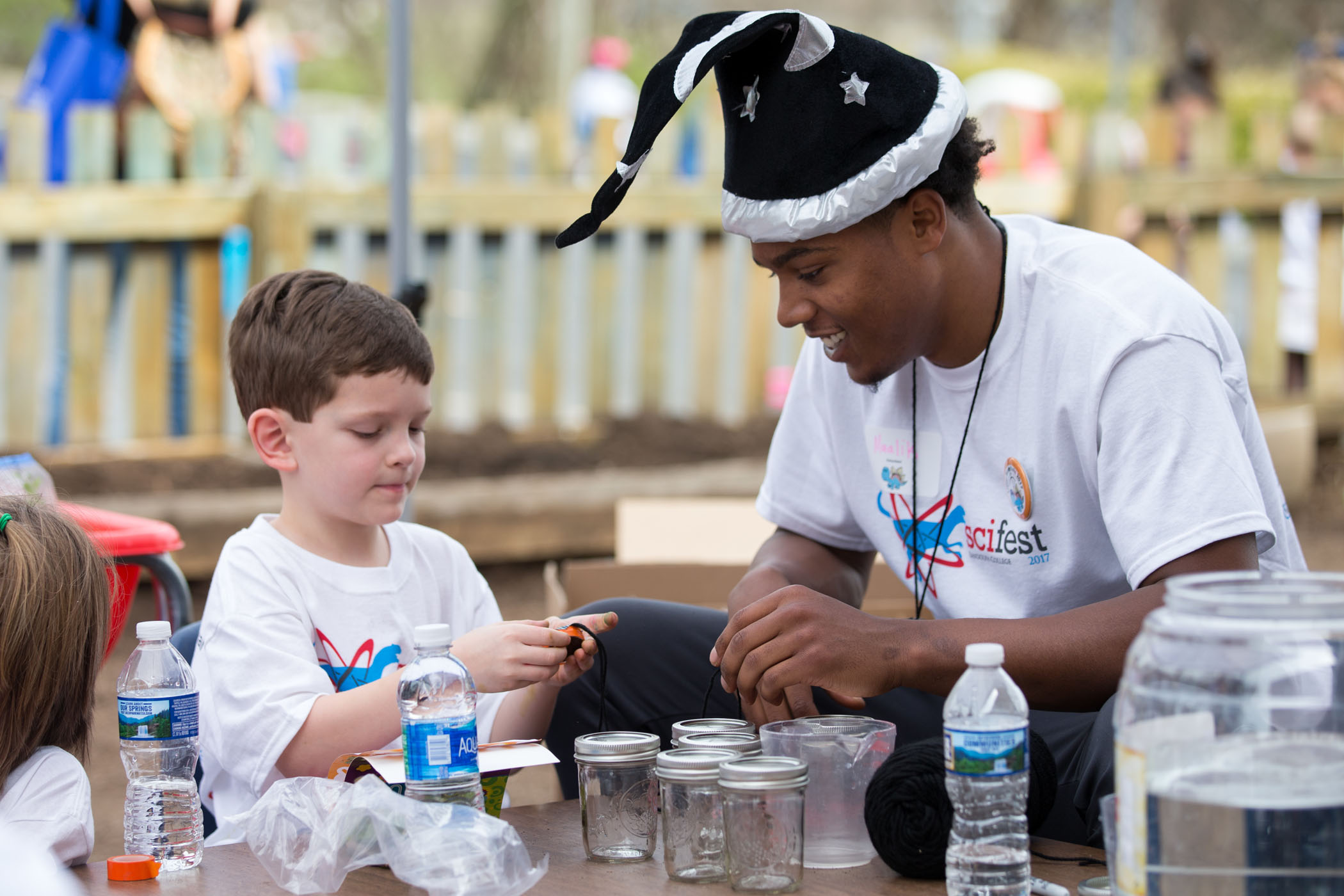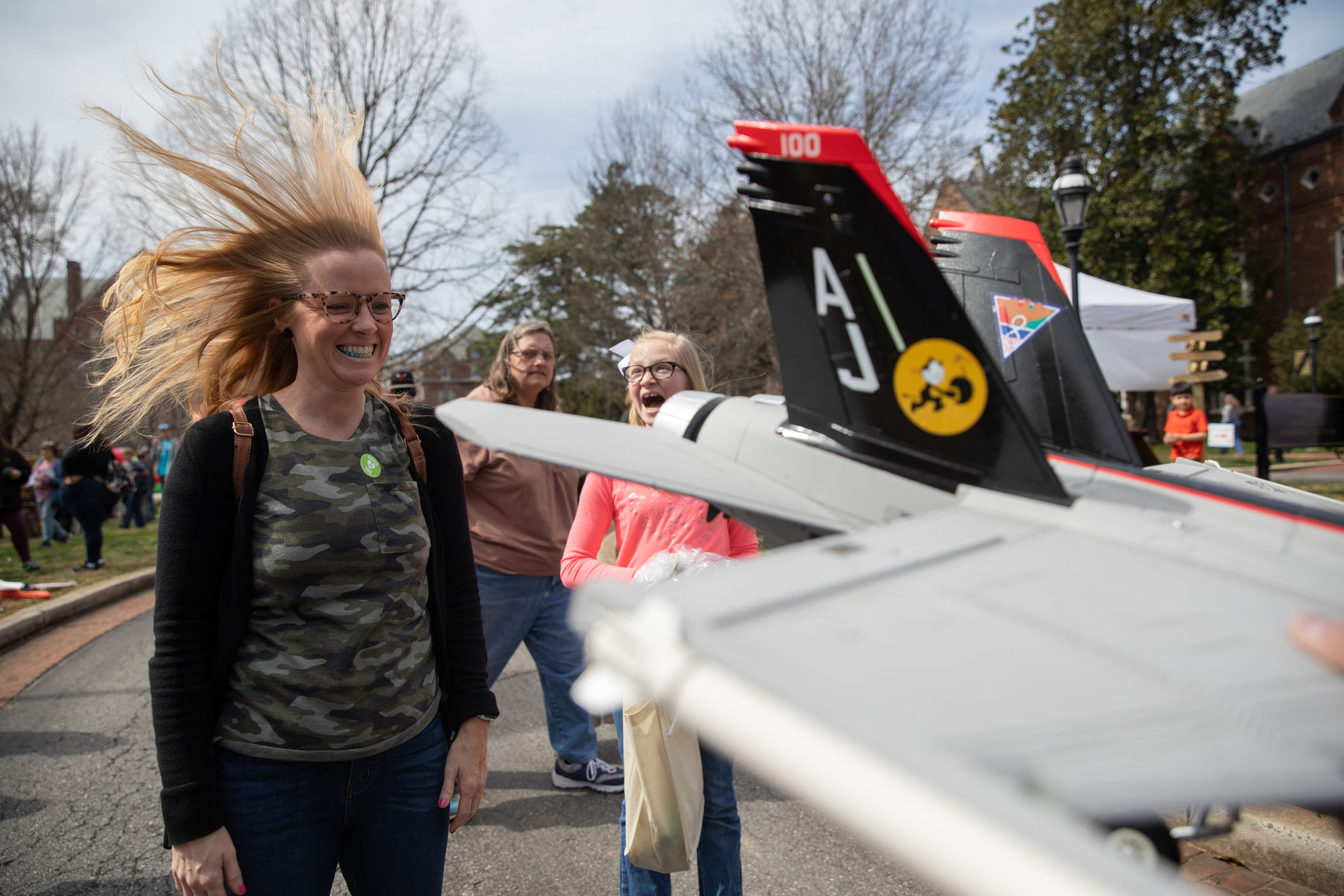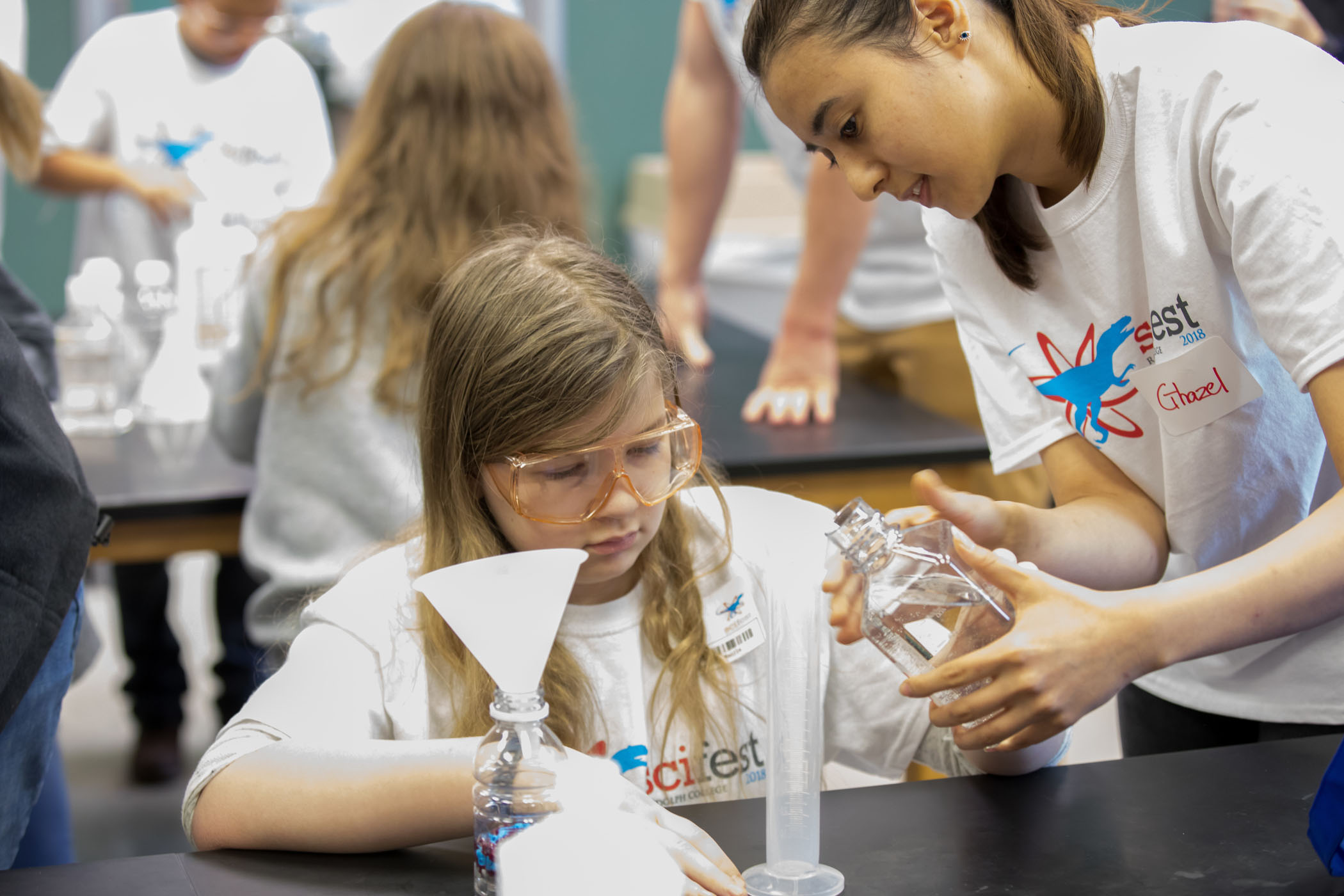 Every year the Society of Physics Students organizes and hosts SciFest, a 3-day science and learning festival for local schoolchildren.
Randolph student and faculty volunteers lead activities, exhibits, labs, and talks designed to get young girls and boys interested in and excited about science, technology, engineering, and  math (STEM).  
In addition to science activites for both elementary and preschool students, guests enjoy national guest speakers, a Pi Day fun run, women in science panel,  poetry jam, LEGO league, drones and robots, petting zoo, and more.
The free event draws thousands of children and families to campus every year. 
Top Ranked Professors
Randolph College's faculty are consistently recognized as among the best in the nation. The Princeton Review ranked the College 18th for most accessible professors in the 2020 edition of its flagship college guide, The Best 385 Colleges.
Randolph has been ranked in the top 20 for most accessible professors for three consecutive years.
Randolph students can take advantage of unique programs which give them a more enriching education than can be found anywhere else.
The Randolph Plan
Randolph students work with faculty mentors to explore a broad range of disciplines as they chart their academic path.
Learn More
Kylee Bennett '24 pursues engineering physics degree through Randolph's Dual Degree Program
The unique opportunity allows Randolph students to earn two degrees in the time it normally takes to get one.
Read More