The history program at Randolph College teaches students to think critically about how and why change happened in the past so that they can help create a better future.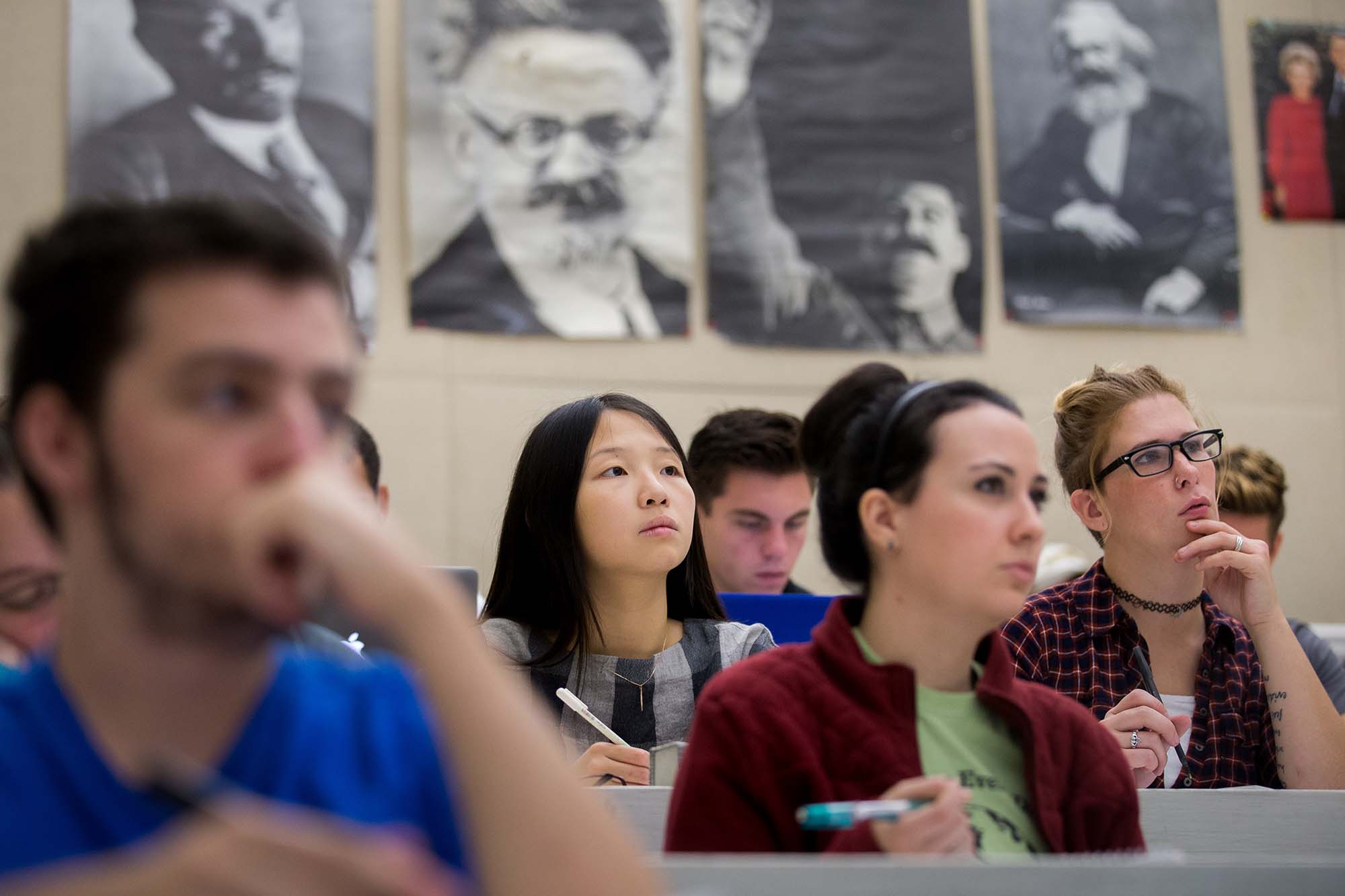 Why Study History at Randolph?
Studying history is about more than just sitting in a classroom, and in Randolph's Central Virginia home, it's everywhere–from national landmarks to Civil War trails and sites to the home of a renowned Harlem Renaissance poet.
Students have the opportunity to expand their knowledge by visiting sites that include Poplar Forest, Thomas Jefferson's retreat home; Appomattox Court House National Historical Park, where Gen. Robert E. Lee's surrender ended the Civil War; the Anne Spencer House & Garden Museum, where the poet and civil rights activist welcomed such esteemed guests as Martin Luther King, Jr. and Thurgood Marshall; and the National D-Day Memorial, which honors American D-Day veterans.
History majors are encouraged to specialize within the department, whether it be in a geographic region; a period, such as the 18th or 19th century; or in a thematic area, such as women's history or social/cultural history.
Experiential Learning
Randolph's history program emphasizes hands-on learning. Majors learn to conduct original historical research and are encouraged to specialize in geographic regions, time periods, or thematic areas that they find interesting. Recent students have researched topics including the traditional Monacan lands the college sits on and US-China relations during World War II.
Engaging Faculty
Our history faculty are renowned for their innovative teaching. Faculty incorporate captivating novels and memoirs, thought-provoking films and art, expert guest speakers, immersive field trips, and even foreign travel into the curriculum. History students also learn through internships and creative assignments such as designing a Chinatown for the 21st century.
Real Skills, Real Impact
Our history majors develop invaluable skills such as clear and effective communication, meticulous research, innovative problem-solving, and the ability to distill complex ideas and make compelling evidence-based arguments. These transferable skills empower students to become lifelong learners and engaged global citizens.
Career Preparation
A history degree from Randolph College opens doors to a variety of careers. Our esteemed graduates have thrived in fields as diverse as archaeology, public policy, law, foreign intelligence, curatorial and collections management, and education. Many have gone on to earn advanced degrees from prestigious graduate and professional schools. Equipped with both hard and soft skills, history majors often rise to leadership positions within whatever industry they pursue.
Faculty employ various approaches to teaching history, incorporating movies, novels, memoirs, guest speakers, field trips, and even foreign travel into the curriculum.
History majors develop analytical and critical-thinking skills and learn to present evidence-based arguments. The practical knowledge and skills gained as a history major are respected in a variety of career paths, as well as professional and graduate schools.
Graduates of the program have gone on to work in a variety of fields, including archaeology, public policy, foreign intelligence, curatorial and collections management, and education.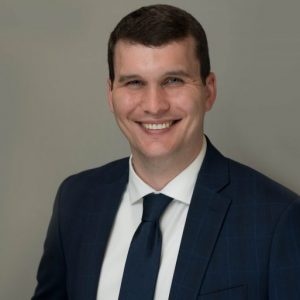 Why Randolph
Randolph's history program requires you to dig to the next level of a situation or issue at hand. Often, the first answer isn't right and/or complete. The history major at Randolph teaches you to not be satisfied with the first answer and to continue searching for the  truth and the most correct answer.
Will Dede '14
Health Policy Associate for Special Needs Plan Alliance
Historic Preservation Law
Janie Campbell '12, history major
Preservation Consultant, law firm of Rogers Lewis Jackson Mann & Quinn, LLC, Columbia, South Carolina
Janie's group works with developers seeking tax credits for rehabilitating historic properties.
"I work closely with project architects to ensure that historic, character defining elements of each building are preserved and restored, which can vary tremendously as what is significant to a 1929 airplane hangar is vastly different from what makes a 1963 mid-century modern motel unique!"
She writes National Register of Historic Places nominations and Historic Preservation Certification applications, which detail the property's significance. She also conducts site visits to ensure work is being completed as described and photographs the before, during, and after conditions of each project.
"Randolph certainly laid the foundation for my research and writing skills. The Summer Research Program, in particular, prepared me for the type of place-based research I do now. "
Top Ranked Professors
Randolph College's faculty are consistently recognized as among the best in the nation. The Princeton Review ranked the College in the Top 20 for most accessible professors in the 2021 edition of its flagship college guide, The Best 387 Colleges.
Randolph has been ranked in the top 20 for most accessible professors for four consecutive years.
Andi Curtis '23 completes collections management internship before heading overseas for grad school
Curtis double majored in history and art history, with a minor in Renaissance studies, at Randolph. Now she's preparing to start a masters program in medieval history at Swansea University in Wales.  
Read More