Museum and Heritage Studies
Our unique interdisciplinary program is based on hands-on experiences and direct work with collections.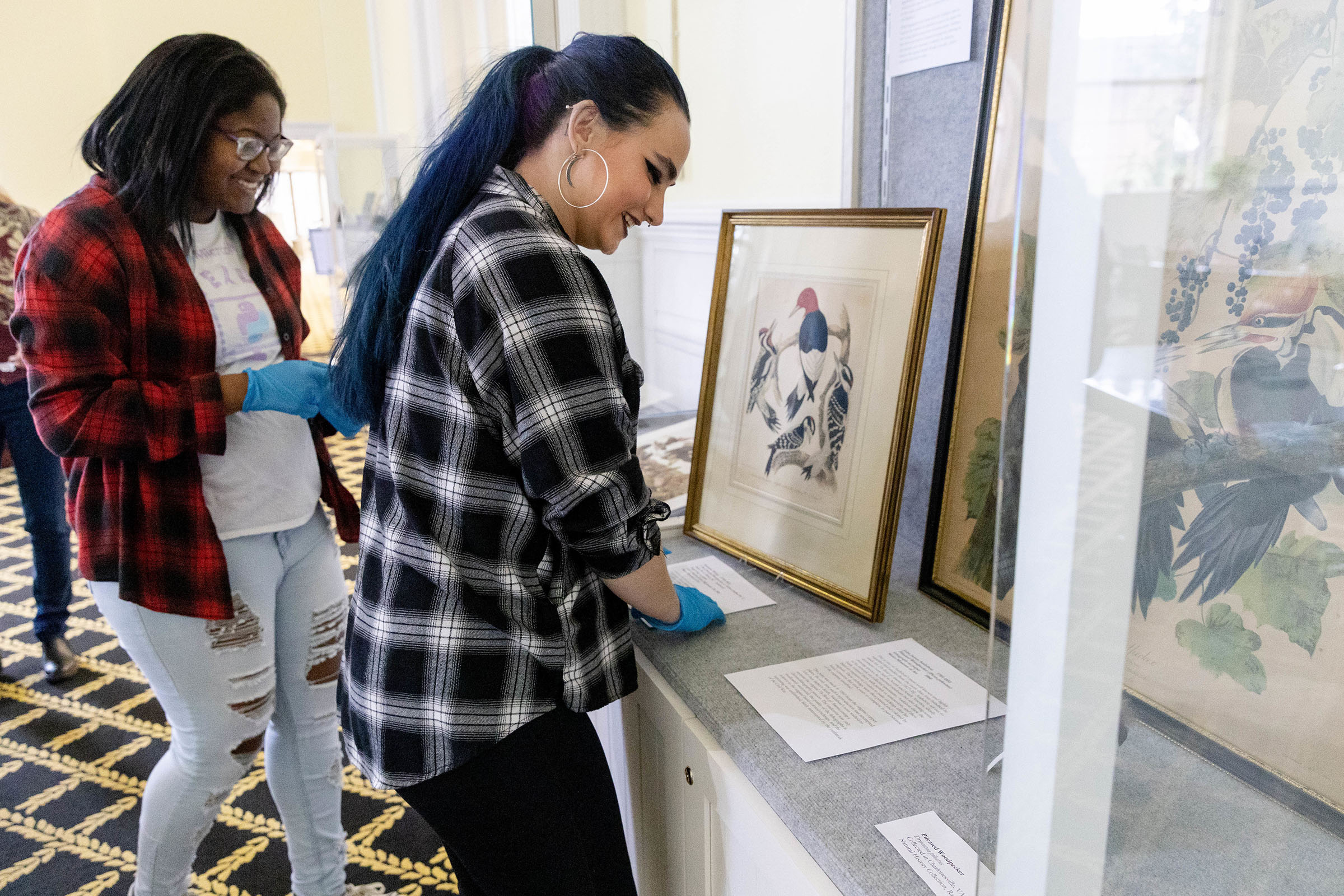 Why Museum and Heritage Studies at Randolph?
Students develop practical skills in this unique, interdisciplinary pre-professional major centered on hands-on experiences and direct work with collections.
Based on Randolph College's world-class Maier Museum of Art and the College's notable natural history, archaeology, and ancient collections, students learn fresh perspectives about the role of museums and public history sites.
The Center for Career Development connects students to internships and fieldwork with professional organizations in the US and abroad, including the Preservation Institute Nantucket and the Archaeological Conservation Institute (Italy).
Graduates emerge equipped with the knowledge and experience for careers in interpreting and presenting visual and material culture.
Bachelor of Arts Degree in Museum and Heritage Studies
Minor in Museum and Heritage Studies
Art History
History
Classical Studies
The Maier Museum of Art at Randolph College
Randolph College's nationally recognized Maier Museum of Art features works by outstanding American artists of the 19th, 20th and 21st centuries. The College has been collecting American art since 1920 and now holds a collection of several thousand paintings, prints, drawings, and photographs.  The Maier's permanent collection tells the story of the development of American Art and the intrinsically connected growth of America's expansion and history.
An annual exhibition of contemporary art, known as "The Annual," continues the narrative with a focus on the art and issues of our time. Established in 1911, it the is longest running exhibition of contemporary art presented at an academic institution in the United States.  
The Maier hosts an active schedule of special exhibitions, visiting artists and scholars, and education programs throughout the year. Through its programs, internships, museum studies practicums, and class visits, the Maier Museum of Art provides valuable learning opportunities for Randolph students and our community at large.
The Randolph College Natural History and Archaeology Collections
The Randolph College Natural History and Archaeology Collections, established in 1895, contain hundreds of zoological specimens including birds, mammals, fishes, reptiles, insects, marine invertebrates, and fossils. The collections boast an excellent herbarium containing thousands of specimens of plants indigenous or introduced to the eastern United States, specifically Central Virginia. Also notable is the large geology collection, featuring thousands of rock and mineral samples from around the world. The archaeological collections contain artifacts and remains from local and classical Mediterranean sites.
Through classwork, internship, and volunteer opportunities, the Natural History and Archaeology Collections offer a cross-disciplinary approach to developing crucial skills of observation and methodology in the research of natural sciences.
The National Gallery, London
A One of a Kind Partnership
Randolph is the only college or university in the United States that offers an internship at the National Gallery of Art, London.
Two students spend eight weeks of the summer learning museum work at one of the world's greatest painting collections.
The partnership also brings high-level staff members of the National Gallery to campus for lectures and master classes with Randolph students.  
Learn more about the National Gallery, London internship program.
In addition to the hands-on learning students regularly experience at the Maier Museum of Art and with the Randolph College natural history, archaeology, and ancient collections, majors are required to complete at least two internships.
Randolph College's impressive range of internships and fieldwork with professional organizations in the U.S. and abroad give students access to exceptional resources for research and career exploration.
Students take advantage of architectural preservation institutes, archaeological field schools, public history internships, curatorial and museum education internships, both around the country and in local archives, collections, and museums, such as Thomas Jefferson's Poplar Forest.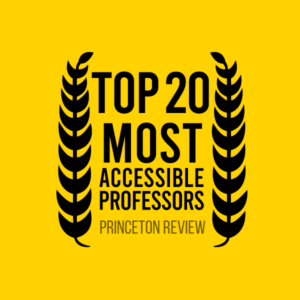 Top Ranked Professors
Randolph College's faculty are consistently recognized as among the best in the nation. The Princeton Review ranked the College in the Top 20 for most accessible professors in the 2023 edition of its flagship college guide, The Best 388 Colleges.
Randolph has been ranked in the top 20 for most accessible professors for six consecutive years.
Museum and Heritage Studies Faculty
Andi Curtis '23 completes collections management internship before heading overseas for grad school
Curtis double majored in history and art history, with a minor in Renaissance studies, at Randolph. Now she's preparing to start a masters program in medieval history at Swansea University in Wales.  
Read More
Randolph students can take advantage of unique programs which give them a more enriching education than can be found anywhere else.
Money for Your Research
The Randolph Innovative Student Experience (RISE) program provides every student a $2,000 grant to fund research, creative work, experiential learning or other scholarly pursuits.
Learn More