February 15, 2022
Berlind Symposium to explore the art and activism of Faith Ringgold, Aminah Robinson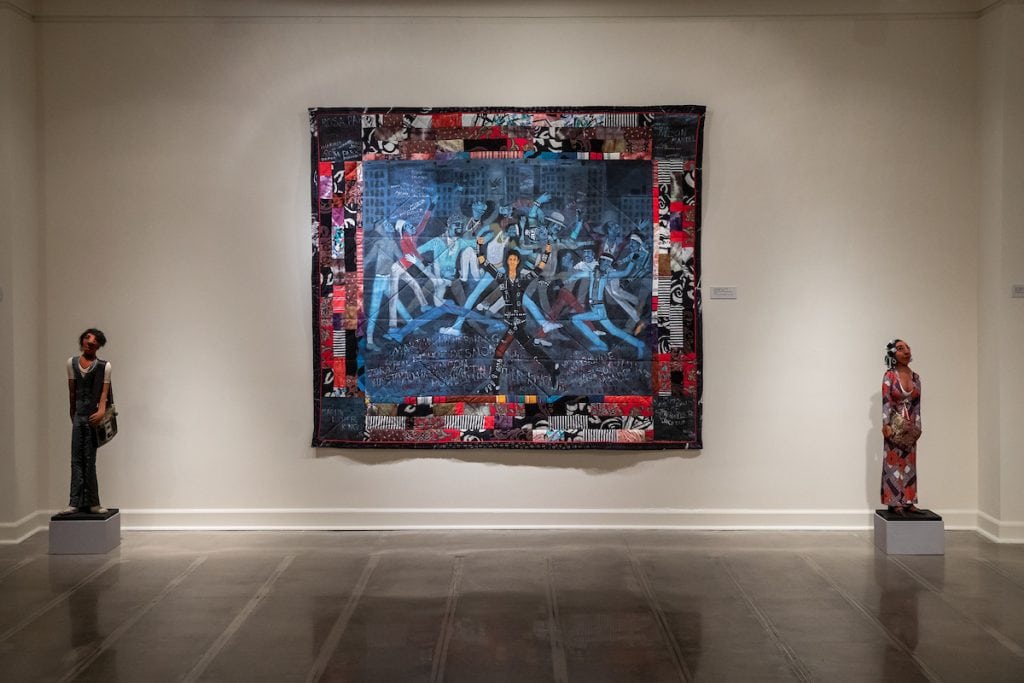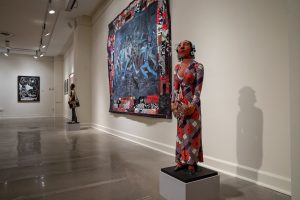 The art and activism of Faith Ringgold and Aminah Robinson will be explored later this month during Randolph College's 30th Annual Helen Clark Berlind Symposium.
Their groundbreaking work is currently on display in the College's 110th Annual Exhibition of Contemporary Art, Storytellers: Faith Ringgold + Aminah Robinson, at the Maier Museum of Art at Randolph College.
The symposium, scheduled for Saturday, Feb. 26, will feature a screening of the film Black Art: In the Absence of Light at 11 a.m. Ringgold is among the artists highlighted in the documentary, which focuses on some of the foremost Black visual artists working today.
A virtual panel discussion, "Changing the Story, One Thread at a Time: The Art and Activism of Faith Ringgold and Aminah Robinson," will be held at 2 p.m. The panel discussion will be shown on a large screen in Thoresen Gallery so visitors can attend the event surrounded by the exhibition and attend a reception that follows at 3:30 p.m. The panel discussion can also be accessed at www.randolphcollege.edu/stream.
Panelists include Michele Wallace, a leading Black feminist writer, cultural critic, and Ringgold's daughter, and Mikaela Sardo Lamarche, director and curator at American Contemporary Art Gallery in New York and curator of the Storytellers exhibit.
Lesley Shipley, a Randolph professor of art history, will introduce the film and lead a post-film discussion, in addition to moderating the panel.
Ringgold's story quilts, which combine narrative paintings with quilted borders and handwritten text, will also be the focus of a Maier Family Workshop on March 6. Attendees will draw inspiration from her work to create their own mixed media artwork. The program is recommended for children ages 5 to 10 with at least one adult.
Registration is required for the workshop, but not for the symposium, which was established in 1991 to honor the memory of Helen Clark Berlind '58. It has expanded the educational impact of the Annual every year since, hosting scholars and artists to discuss issues relevant to each exhibition.
For more information about both events, visit www.maiermuseum.org.
Tags:
110th Annual Exhibition of Contemporary Art, art, art and activism, events, Helen Clark Berlind Symposium, Maier Museum of Art at Randolph College