The WildCat Commitment
First Year Students | Transfer Students | International Students
Innovative. Personalized. Affordable.
Randolph knows college is an investment, and our pledge is to make our one-of-a-kind educational experience available at an even more affordable price.
Through a combination of merit scholarships, need-based grants, and other incentives, every first-year student who files the FAFSA will receive at least $13,000 in financial commitment from Randolph College. But that's not all! Thanks to our new WildCat Commitment, your good GPA can increase your scholarship money from Randolph by up to an additional $5,000.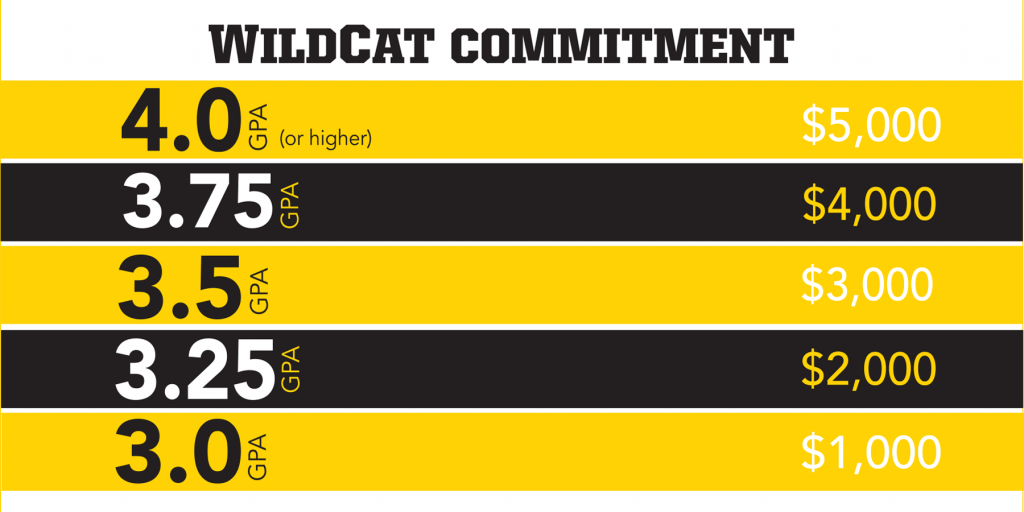 Randolph believes your hard work should pay off. That's why we invest in students who show high achievement in high school. For first-year students who maximize the WildCat Commitment, that's over 40% off your first-year costs!
This means you can take advantage of Randolph's one-of-a-kind TAKE2 curriculum model, nationally ranked faculty, diverse community, excellent athletics programs, and other unique opportunities at a cost that is comparable or less than the cost of tuition at most private and state institutions.