Veterans Education Benefits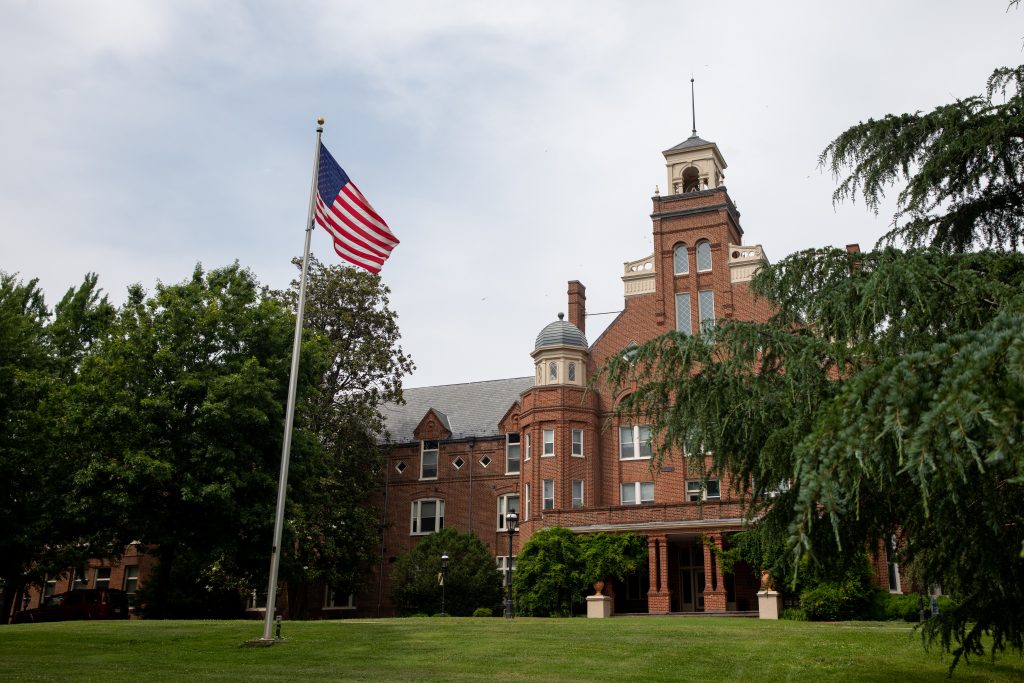 Randolph College is approved to certify ALL Veteran's Benefits!
GI Bill® is a registered trademark of the U.S. Department of Veterans Affairs (VA). More information about education benefits offered by VA is available at the official U.S. government website at http://www.benefits.va.gov/gibill.
Please contact the school certifying official (SCO) for Randolph with questions about Veterans Benefits:
Penelope Doss
Assistant Director of Financial Aid
phone: 434-947-8316
email: pdoss@randolphcollege.edu
In order to certify VA benefits, the SCO at Randolph must have a copy of the veterans or eligible dependent's Certificate of Eligibility.
In order to receive a complete financial aid offer for incoming students, Randolph requires the submission of a Free Application of Federal Student Aid (FAFSA) and admission to the college.
Apply for Benefits
The best way to apply for your veterans education benefits is by starting at www.va.gov/education/how-to-apply/.
You can also apply for education benefits by using any of the following options:
By mail
Call 888-442-4551, Monday through Friday, 8:00 a.m. to 7:00 p.m. ET, to request that the Veterans Administration send the application to you.
In person
Go to a Veterans Administration regional office and have a VA employee help you.
Find a VA regional office near you
Types of Benefits
There are different types of veterans benefits, including programs for veterans or their dependents. Compare VA education benefit programs below
Veteran Readiness and Employment (Chapter 31)
If you have a service-connected disability that limits your ability to work or prevents you from working, Veteran Readiness and Employment (formerly called Vocational Rehabilitation and Employment) can help. This program—also known as Chapter 31 or VR&E—helps you explore employment options and address education or training needs. In some cases, your family members may also qualify for certain benefits.
Visit the Veteran Readiness and Employment (VR&E) website.
Post-9/11 GI Bill® , Chapter 33
If you are a dependent of a veteran who is entitled to education benefits under the Post-9/11 GI Bill®, the veteran must transfer this eligibility to their dependent.  The dependent must then make application with the Veterans Administration(VA) to use these benefits.  If the application is approved, the student will receive a Certificate of Eligibility from the VA.  Randolph College will require a copy of this Certificate of Eligibility in order to certify the student's enrollment with the VA.
Chapter 33 benefits pay directly to the school. Funds are applied to the student's financial aid offer in addition to other merit aid, state aid, federal grants, and outside scholarships, (not to exceed the cost of attendance). Chapter 33 benefits pay up to  $26,381.37 per academic year for tuition for 2022-2023.
Please contact the School Certifying Official at Randolph  to find out if you will qualify for additional scholarship through the Yellow Ribbon Program.
Chapter 35 benefits for Dependents and Survivors
If you're a dependent spouse or child—or the surviving spouse or child—of a Veteran, you may qualify for Chapter 35 benefits or job training through a GI Bill program.
Additional Information
If you have questions about using your VA education benefits or your financial aid offer, contact your school's certifying official
Visit the www.va.gov/education/ for more information education benefits including how to apply, payment schedules, stipends
Contact Veterans Administration by telephone, on the web, or from overseas!