Contact Us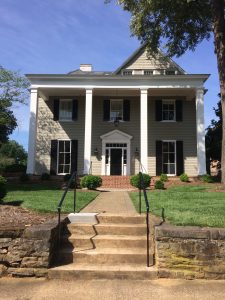 Email: financialaid@randolphcollege.edu
Phone: (434) 947-8128
Office Address:
Admission Welcome Center
2711 Rivermont Ave
*Visitor parking at the rear of the building
Hours: 8:30 a.m. – 5 p.m., Monday through Friday
Mailing Address:
Office of Financial Aid
Randolph College
2500 Rivermont Ave.
Lynchburg, VA 24503 USA
Get Answers Early
The professionals in Randolph College's Financial Aid Office can answer your questions, work through "what if?" scenarios based on your family's resources, and be a resource for you.
Book your private face-to-face remote video consultation with one of our financial aid staff members. We will answer questions about your Randolph College financial aid package, federal student loans, parent loans, and other financing options for making college affordable.
These 30-minute sessions are available June 1 – August 18, Wednesday, 3-6 p.m. This service is recommended for incoming students only. 
Financial Aid Staff
Ashley Nickell
Director of Financial Aid
anickell@randolphcollege.edu
Penelope Doss
Assistant Director of Financial Aid
pdoss@randolphcollege.edu
Nate Ellis
Financial Aid Counselor
nellis@randolphcollege.edu