Randolph Programming Board
Break the Ice, Welcome Home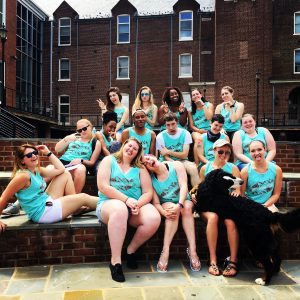 If you like movies, comedians, food, music, and other fun activities then RPB is the place for you! Randolph Programming Board at Randolph College is a major student organization that exists to create programs that appeal to the student body by providing an array of activities throughout the year.
RPB has hosted acts like Eh 400, Chiddy Bang, Five Times August, hypnotist Chris Jones, and comedians Ronnie Jordan and Adam Grabowski.
About Us
Formally known as The Macon Activities Board (MAC), RPB aims to program for every type of student on campus, we work to stay connected to the student body to understand the wants and needs of the Randolph community.  As a team we focus on programming and team building, RPB is a great way to get involved in student life and creates tons of opportunities to meet great people!
Contact Us!
Want to suggest a program?
Or better yet, join the team?
Stop by our office in Student Center 206 or e-mail rpb@randolphcollege.edu.
We would love to hear from you!