WildCat Weekend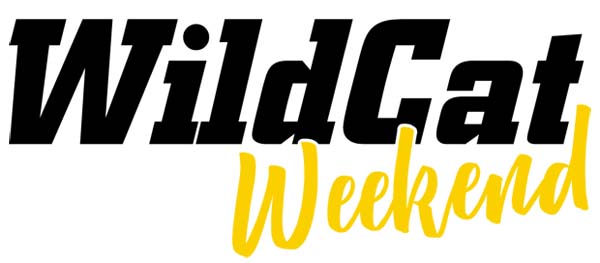 Virtual WildCat Weekend
Friday & Saturday, September 25- 26, 2020
We are excited to celebrate with those near and far for a historic weekend: the first-ever virtual WildCat Weekend! This year's events look a little bit different for the well-being of our Randolph community, but we are excited to connect with our families, alumnae and alumni, and campus community. Please register for any of our virtual activities using the link below.
Registration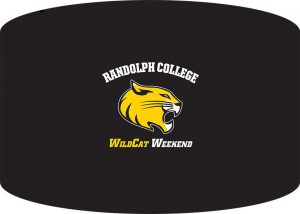 Registration is required for most events. Zoom sessions are limited to 100 participants; Trivia Night sessions are limited to 50.
A Zoom link will be emailed to registered guests closer to the event date.
Registration for the e-sports tournament is separate.
Registration closes on Wednesday, September 23.
All times are listed in Eastern Time.
A branded mask will be mailed to those who register and attend virtual events, although supplies are limited.
WildCat Spirit Available Now
The College Song
Do you ever reminisce about linking arms and swaying to our song? This compilation video, directed by professor Randall Speer, features the beautiful voices of Chorale along with several alumnae and alumni.
Download Digital Swag
Get into the WildCat Weekend spirit by downloading free digital swag! You'll find cover photos, phone/story backgrounds, Zoom backgrounds, and a printable home office sign. Also, search "WildCat Weekend 2020" on www.facebook.com/profilepicframes for our custom profile frame.
Online Campus Store
Show off your WildCat pride with a new tumbler, shirt, or decal from our Online Campus Store. Order today to be ready for virtual WildCat Weekend! Use discount code WILDCAT20 for 20% off each item in your order (excluding diploma frames) now through October 1.

Friday, September 25
Spirit Photo Contest: Show us your Space!
Show us your best black and yellow WildCat den! Use #WildCatWeekend when posting photos on social media of your desk, apartment, cubicle, office, laboratory, basement, or car showing how you display your WildCat pride.
9–10 a.m. Faculty Panel
Registration Required
Join us for a faculty-led panel by department chairs Karin Warren, Gerry Sherayko, Carolyn Sarson, and Stephanie Earl as they share updates, current initiatives, and projects within the environmental sciences, history, sport and exercise studies, and theatre departments at the College.
12 p.m. Parent Lunch & Learn: Cultivating Mental Wellness within Your Family
Registration Required
A live, interactive online presentation with Jennifer Bondurant, a licensed professional counselor and director of Randolph's Counseling Center. In this program, parents of Randolph College students will receive helpful tips for supporting college students' mental health. Also, parents will have the opportunity to learn more about the services our Counseling Center offers.
Saturday, September 26
Spirit Photo Contest: Show us your Pet's Spirit!
We want to see your pets decked out in black and yellow! Use #WildCatWeekend when sharing a photo on social media of your pet in its best Randolph College gear! Dogs, cats, bunnies, parakeets, or hermit crabs – we want to see them all!
9–10 a.m. Sunrise Yoga lead by Margo Pretz-Pena '02
Registration Required
Grab your coffee and a yoga mat as we start our Saturday morning with a virtual, beginner-level yoga session led by Margo Pretz-Pena '02!
10–12 p.m. Parents Council Meeting  (Private Event)
2 p.m. TAKE2 Presentation by the Provost and Faculty
Registration Required
Beginning fall 2021, Randolph College will launch a unique, new curricular model where students will take two courses in seven-week sessions instead taking five courses at a time over 14 weeks. Believed to be the only permanent one of its kind in the nation, Randolph's new TAKE2 program was designed by faculty to help students have a successful and rewarding academic experience. Join a live Zoom session to hear more about this innovative program from Provost Carl Girelli and professors Amanda Rumore (biology) and Jesse Kern (chemistry).
3 p.m. Rocket League Cup
Registration Required
Join WildCat E-sports for this free cross-platform tournament event for students and gamers of all ages! Brackets and teams will be randomly assigned, and duos and solos are both encouraged to join. This event will be streamed live on Twitch and prizes will be awarded.
Separate registration for this event is required: https://forms.gle/J62ftxd3LUiMY5Ds6
6:30 p.m. Trivia Night
Registration Required
Quiz yourself and compete against others in the ultimate trivia game night! Topics range from sports, Disney, technology, food, comics, history, and more. Are you the trivia master? Let's find out! Participants will log into Zoom to view the game, but play on their phone. Several 30-minute sessions will be available beginning at 6:30 p.m. Don't miss this fun and entertaining event!