Students in the global studies program are trained to identify the challenges and opportunities of globalization and generate long term strategies for sustainable futures.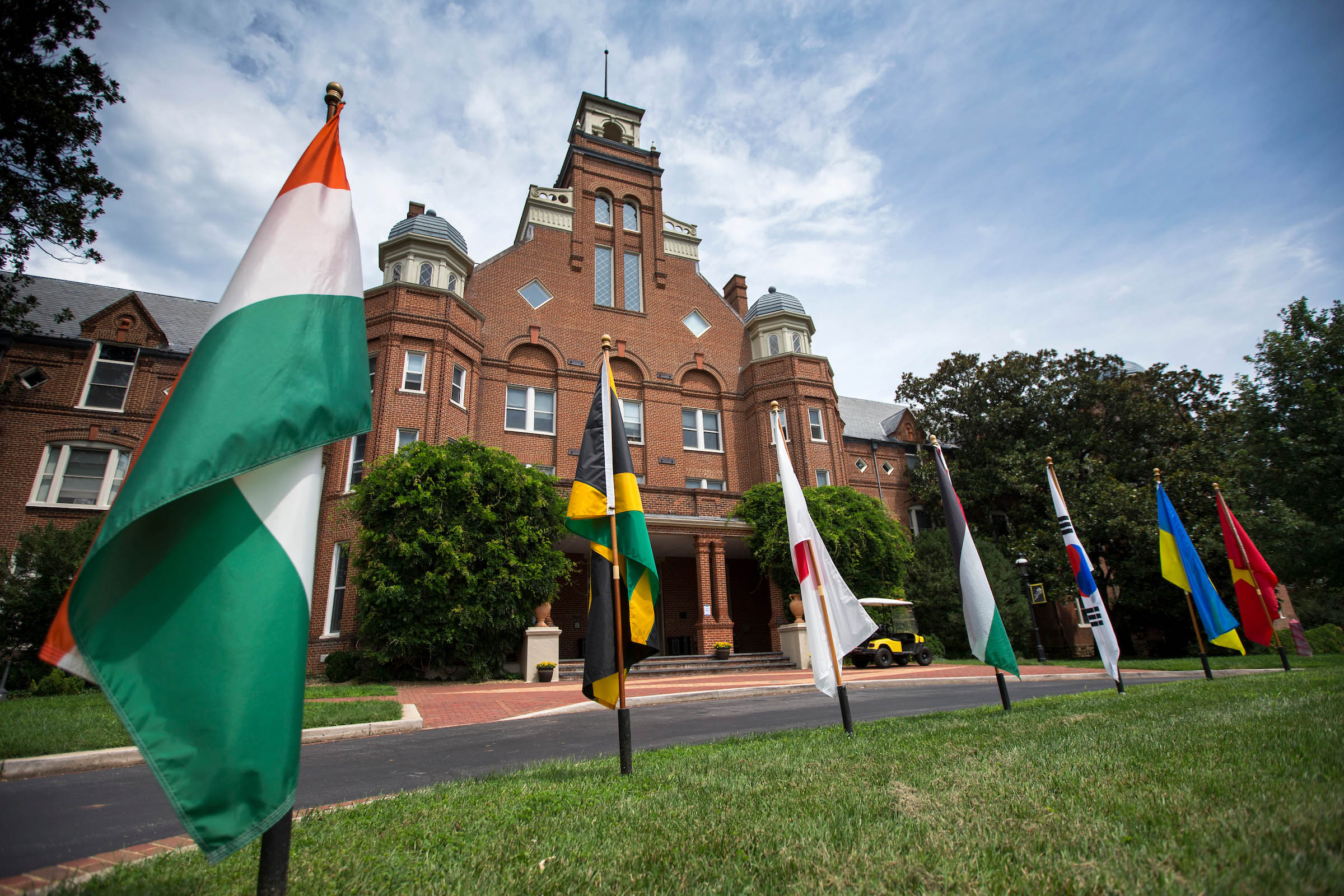 Why Major in Global Studies at Randolph?
Global studies is about examining the world as a single system.
From that vantage point, the simultaneous and overlapping forces that drive global affairs can be observed and studied. In addition to the ways governments behave, issues such as migration flows, world trade, the spread of disease, and the networking of people come into sharper focus.
Students in the global studies program are trained to identify the challenges and opportunities of globalization and generate long term strategies for sustainable futures.
In addition to taking core courses in political science, economics, and foreign languages, global studies students choose a special focus area within the major.
There is wide latitude in course selection, and the student is guided by careful and consistent advising. Study abroad is often part of the student's program. The senior project is designed to integrate global studies coursework with the student's post-graduation plans.
Global studies majors are prepared for work in key areas of global affairs, including humanitarian intervention, human rights advocacy, and international policy and development.
They have worked in a variety of fields, including teaching, policymaking, and development, and have pursued advanced degrees at graduate and law schools.
Bachelor of Arts Degree in Global Studies
Minor in Global Studies
Chinese Studies
Comparative Philosophy
Economics
Media & Culture Studies
Political Science
Spanish
Focus and Specialization
Global Studies majors, in close consultation with their faculty advisor, identify a focus area for their program that covers a global issue of interest.
Possible focus areas include but are not limited to human rights, environmental sustainability, gender, conflict/war and its resolution, security, and diplomacy.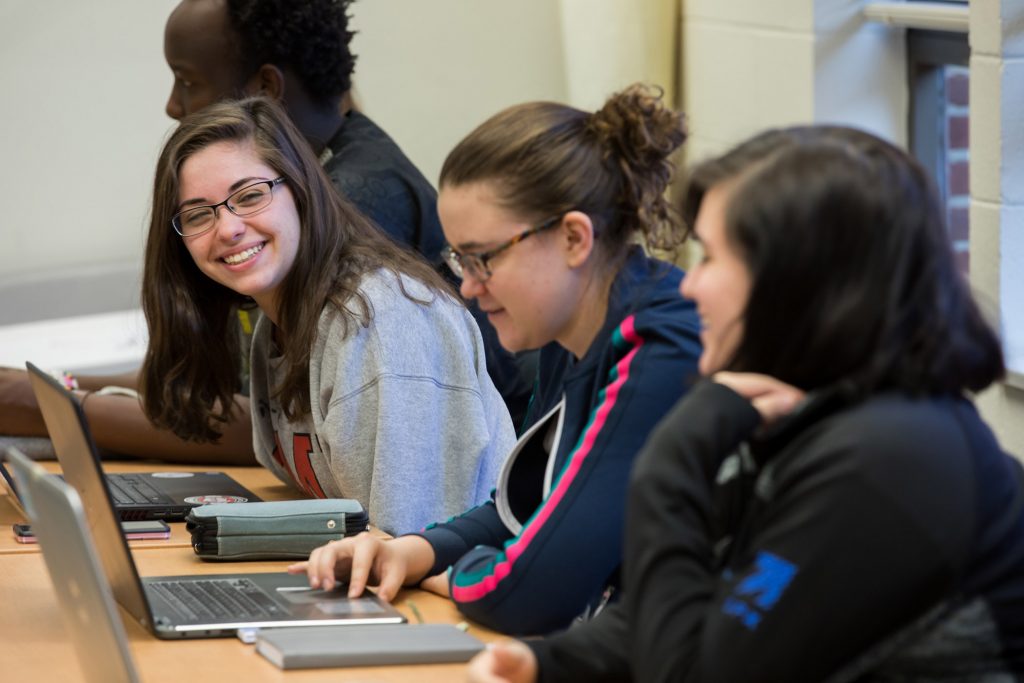 Study Abroad
Opportunities for study elsewhere, such as in the Washington Semester Programs at the American University in Washington, D.C., as well as study-abroad programs, are available.
Intercultural Competence
All Randolph students learn global citizenship with the capability to accurately understand and adapt to cultural differences and find commonality. Global Studies majors must gain proficiency in a modern language other than English.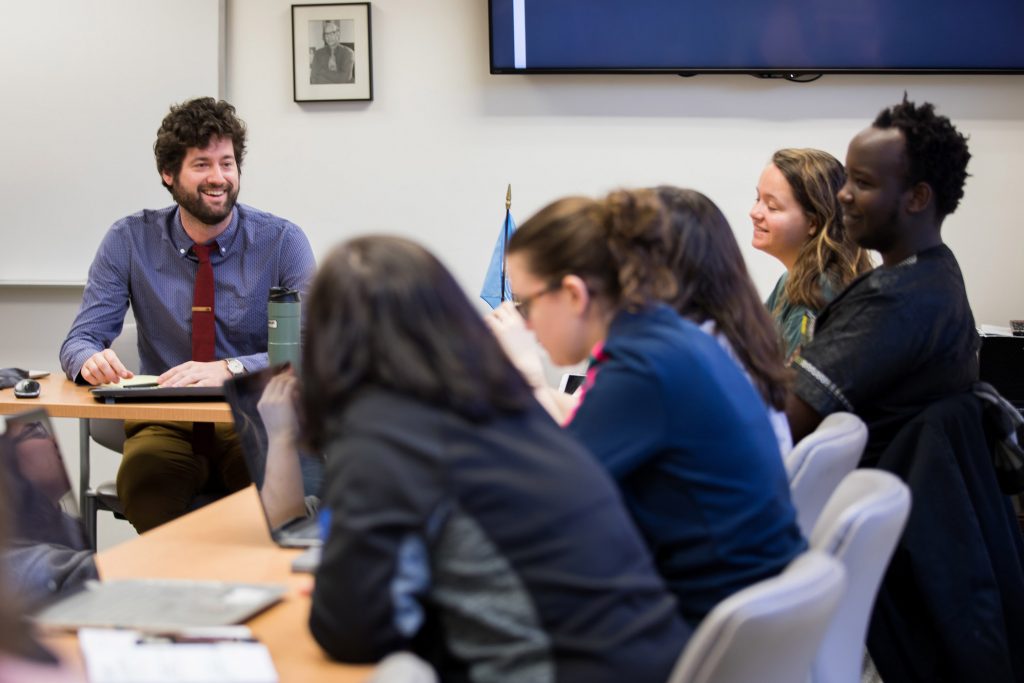 Model UN Team
In recent years, our student delegations to the National Model United Nations (NMUN) conference in New York City have consistently been honored among the best.
Participation is selective and chosen delegates take a full credit class to prepare.  
Delegates learn the structure, systems, and history of the UN with an emphasis on writing, research, speaking, and collaboration.
Small Classes
Randolph professors offer unique, engaging courses on topics like peace and conflict resolution, children's rights, the United Nations, and global health.
The Honor Code
Randolph students live by our Honor Code and act with the highest integrity in both academic and social life.
Internships
Randolph students put classroom learning into practice by participating in internships.
With help from the Career Development Center, global studies majors have experienced government at work during internships in the congressional offices, federal and state offices, political campaigns, advocacy groups, social service agencies, and more. 
Recent internships include the Department of Veterans Affairs, Moms Demand Action, CASA, U.S. State Department, SAWA, U.S. House of Representatives, and more.
Historic Preservation Law
Janie Campbell '12, history major
Preservation Consultant, law firm of Rogers Lewis Jackson Mann & Quinn, LLC, Columbia, South Carolina
Janie's group works with developers seeking tax credits for rehabilitating historic properties.
"I work closely with project architects to ensure that historic, character defining elements of each building are preserved and restored, which can vary tremendously as what is significant to a 1929 airplane hangar is vastly different from what makes a 1963 mid-century modern motel unique!"
She writes National Register of Historic Places nominations and Historic Preservation Certification applications, which detail the property's significance. She also conducts site visits to ensure work is being completed as described and photographs the before, during, and after conditions of each project.
"Randolph certainly laid the foundation for my research and writing skills. The Summer Research Program, in particular, prepared me for the type of place-based research I do now. "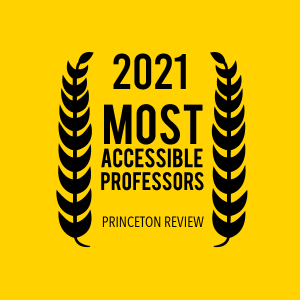 Top Ranked Professors
Randolph College's faculty are consistently recognized as among the best in the nation. The Princeton Review ranked the College in the Top 20 for most accessible professors in the 2021 edition of its flagship college guide, The Best 387 Colleges.
Randolph has been ranked in the top 20 for most accessible professors for four consecutive years.
Randolph students can take advantage of unique programs which give them a more enriching education than can be found anywhere else.
Money for Your Research
The Randolph Innovative Student Experience (RISE) program provides every student a $2,000 grant to fund research, creative work, experiential learning or other scholarly pursuits.
Learn More
Meet the graduates: Natalia Hernandez Berrios '23
An economics and global studies double major, Berrios is going on to graduate school at Carnegie Mellon University next year.
Read More