May 16, 2023
Meet the graduates: Natalia Hernandez Berrios '23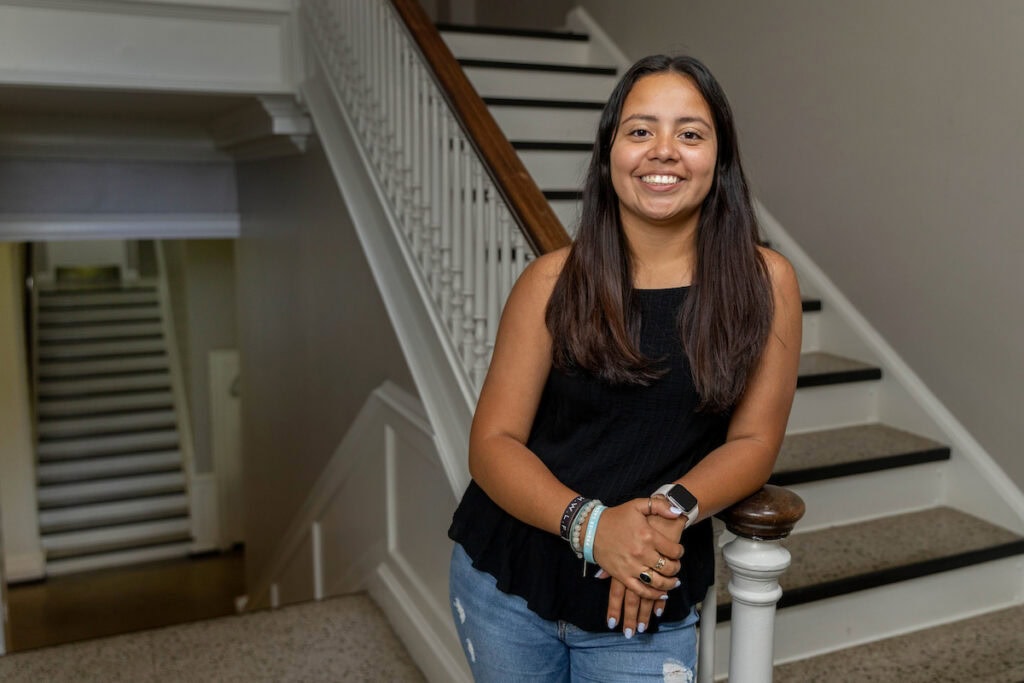 Randolph's rigorous coursework often pushed Natalia Hernandez Berrios '23 out of her comfort zone—and she wouldn't have it any other way.
"It has challenged me and pushed me to be a better scholar," said Berrios, an economics and global studies double major who is going on to graduate school at Carnegie Mellon University next year. "The faculty members from both departments are incredible mentors who I'm so grateful I had the chance to learn from and work with."
At Carnegie Mellon, Berrios will work toward her master's in public policy and management. She wants to concentrate on international trade and development, which focuses on courses about poverty, equity, migration, and social movements, with the ultimate goal of working for the United Nations Entity for Gender Equality and the Empowerment of Women, known as UN Women, or the United Nations Development Programme.
Last summer, she was a Public Policy and International Affairs Junior Summer Institute (JSI) Fellow at Princeton University.
At Randolph, Berrios has been a stand-out student involved in all areas of campus life. She is chair of the Judiciary Committee, president of the Randolph Programming Board and Omicron Delta Kappa, and a member of the women's lacrosse team. She also participated in Model United Nations and co-founded the first Latinx group on campus.
"Although sometimes I thought I did too much, I thank my first-year self for being so eager to get so involved," she said. "It has paid off, and I was able to make great connections. I have loved my time here and appreciated every moment. I wasn't just another number in the classroom, but rather a student who professors knew, which is the beauty of Randolph."
Tags:
Class of 2023, global studies, outcomes, political science