Reunion Giving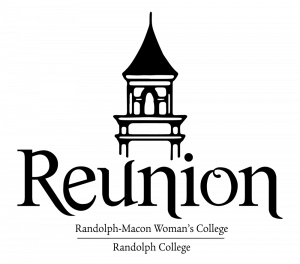 Reunion 2022 was a great success!
Please see below for class giving standings, and be sure to make your Reunion gift by June 30, 2022 to be included in your class's honor roll of donors this fall.
Reunion 2023 classes–those years ending in '3' or '8'–will celebrate Reunion June 2-4, 2023! Bookmark this page for your Class Gift goals and updates, coming soon!
Reunion 2022 Class Gift Totals as of 6/1/22:
| | | | | |
| --- | --- | --- | --- | --- |
| Class Year | Participation Goal | Class Gift Goal | Participation Actual | Class Gift Actual |
| 1947 | N/A | N/A | 7 classmates | $18,283 |
| 1952 | N/A | N/A | 21 classmates | $6,060 |
| 1957 | 35 classmates | $35,000 | 32 classmates | $55,665 |
| 1962 | N/A | N/A | 38 classmates | $50,666 |
| 1967 | 67 classmates | $67,000 | 55 classmates | $103,100 |
| 1972 | 50 classmates | $50,000 | 56 classmates | $146,440 |
| 1977 | 77 classmates | $100,000 | 54 classmates | $107,919 |
| 1982 | 25 classmates | $10,000 | 18 classmates | $9,336 |
| 1987 | 25 classmates | $20,000 | 22 classmates | $19,958 |
| 1992 | 30 classmates | $9,200 | 14 classmates | $7,092 |
| 1997 | 25 classmates | $5,000 | 15 classmates | $4,005 |
| 2002 | 25 classmates | $5,000 | 12 classmates | $4,040 |
| 2007 | 15 classmates | $2,007 | 6 classmates | $245 |
| 2012 | 25 classmates | $2,012 | 12 classmates | $802 |
| 2017 | 17 classmates | $2,017 | 4 classmates | $85 |
Our contact information:
1.877.769.2443 (toll-free)
Randolph College | P.O. Box 3215 | Lynchburg, VA 24503
Click the button below to make your Reunion Gift by June 30: