Give Day 2022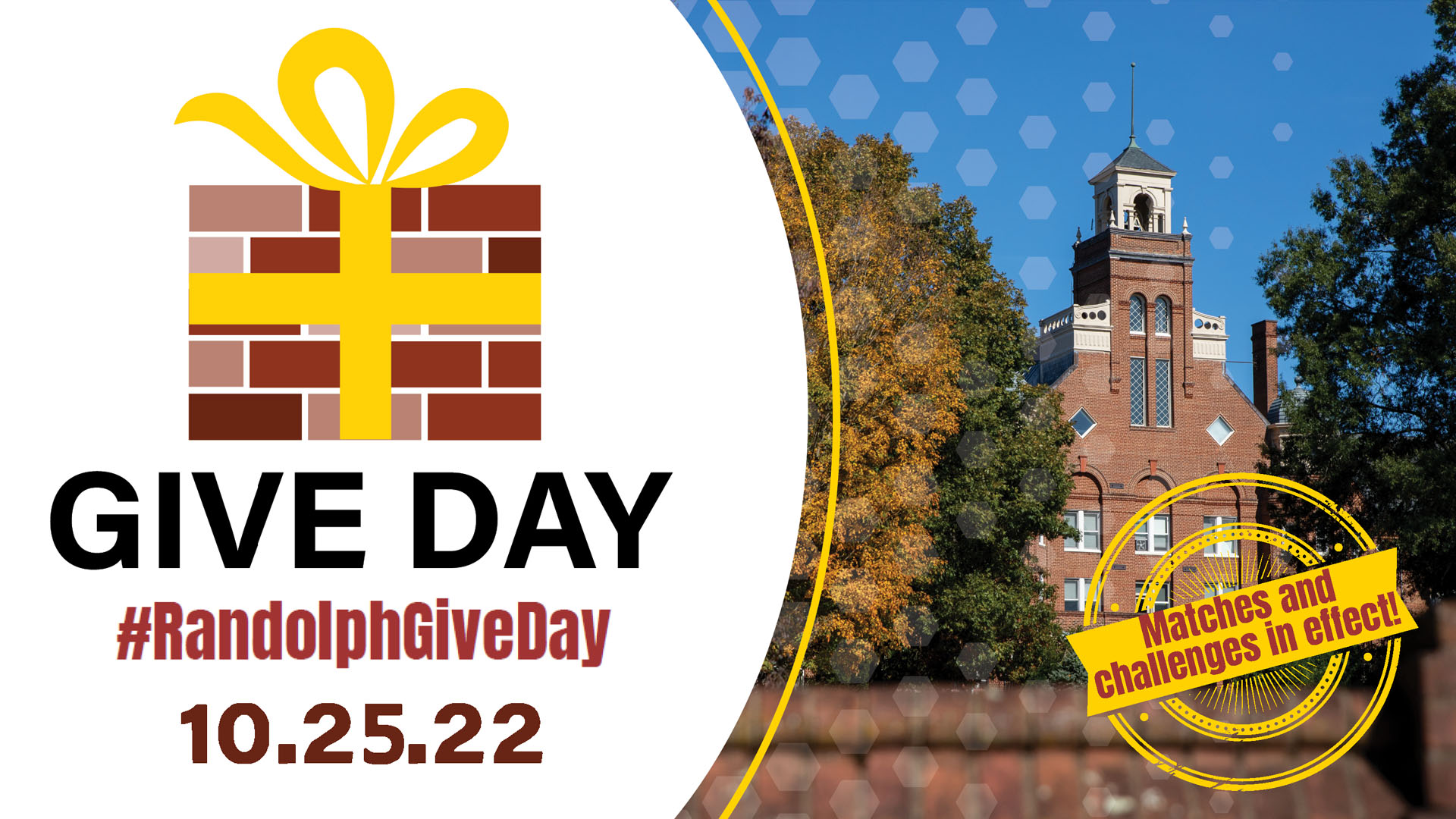 Your Gift
A simple gesture with an amazing impact.
Your gift to Randolph College impacts and enhances the daily lives of our students and faculty. Foundational to the success of the College, these funds provide support for our Annual Fund and budget resources for major areas of opportunity, keeping the traditions alive.  Supported by these generous gifts, current students experience the academics and rich social history that are treasured by generations of alumni.
Share the campaign with friends or sign on as an ambassador
Learn about the Annual Fund's areas of greatest impact for your support
Make your gift of any amount — matches and challenges are available now
Set up a Give Day Annual Fund challenge or gift match. Match dollar for dollar up to a certain amount, or give a certain amount per donor to reach the donor number of your choice.
(Ex: Give $5/donor up to a total of 10 donors).