Giving Tuesday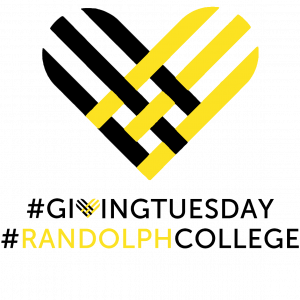 Thank you for supporting Randolph College on Giving Tuesday, the internationally recognized day of giving back to causes that make a difference in our world.
---
Thank you to everyone who gave on Giving Tuesday! We have unlocked the $25,000 Jessie Ball duPont Fund match.
These funds will make a huge difference in the lives of students at Randolph. We are still tallying the numbers, but so far we have received over $40,000, and over 160 donors participated.
Click here to make your gift now to help Randolph secure this impactful match!