Symposium of Artists and Scholars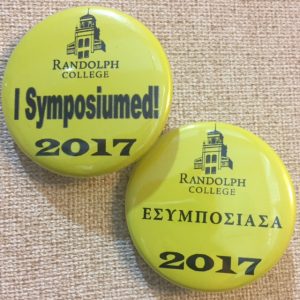 More than 60 scholarly talks, readings of creative works, posters, and exhibits were presented at the 2017 Symposium of Artists and Scholars.
Check out the Randolph News article "Students present research for Symposium of Artists and Scholars, thank donors."
Oral presentations were held in concurrent sessions in Quillan Conference room and Nichols Theater on both Thursday and Friday afternoons.  The poster presentations and exhibits will be held in Hampson Commons on Friday afternoon. Click the program or schedule links above for specifics.
~~~~~~~~~~~~~~~~~~~~~~~~~~~~~~~~~~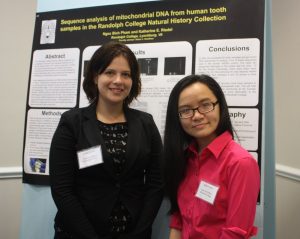 The Symposium brings together artists and scholars of all disciplines to share the results and highlights the best work being produced at the College. Modeled after a traditional academic conference, the event features begins with a keynote speaker and luncheon, oral presentations, readings of creative works, musical performances, exhibitions of student artwork, and poster presentations.
For more information about how to submit your work, read our detailed overview. You can read about the application procedure here.
If you missed the last Symposium, you can read about previous presentations on the Randolph College news site.