March 15, 2019
From Biostatistics to Harry Potter and Religion: Register now for summer online courses!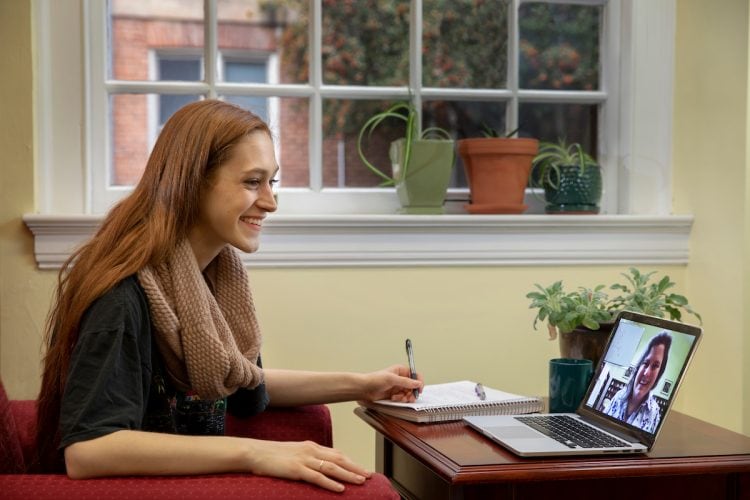 Randolph College is once again offering summer online courses for both Randolph and non-Randolph students seeking undergraduate level academic credit in a wide range of subjects. Registration is now available for summer 2019 online courses at http://online.randolphcollege.edu/.
This summer's selection includes 24 courses in astronomy, biology, chemistry, computer science, education, geography, Greek, math, sport and exercise studies, physics, religion, theatre, and writing. Courses will be taught over two sessions: May 28-July 3 and July 9-Aug. 14.
Sarah Sojka, a Randolph physics and environmental science professor and coordinator of the online program, said online courses are designed to give the feel of an in-person Randolph class, but with the flexibility of an online program.
"We offer the same level of engagement, critical thinking and faculty accessibility as in all of our classes," Sojka said. "This makes the online courses a great option for students who need a course to stay on track or get ahead for graduation."
Randolph offered its first summer online courses in physics in 2016, and the program has greatly expanded to include a wide variety of subjects.
"We have a really rich selection of courses this summer, with new offerings like LGBTQ Experiences in Sport, Biostatistics, and Harry Potter and Religion," Sojka said. "We take great pride in all of the classes that we teach, and are excited about how the program has grown."
Browse the full list of courses at http://online.randolphcollege.edu/course-list/. Contact Sojka for more information at ssojka@randolphcollege.edu.
Tags:
astronomy, biology, chemistry, classics, comparative philosophy, computer science, education, English, geography, Greek, mathematics, online courses, physics, religious studies, Sarah Sojka, sport and exercise studies, summer 2019, summer 2019 online courses, theatre, writing