United Kingdom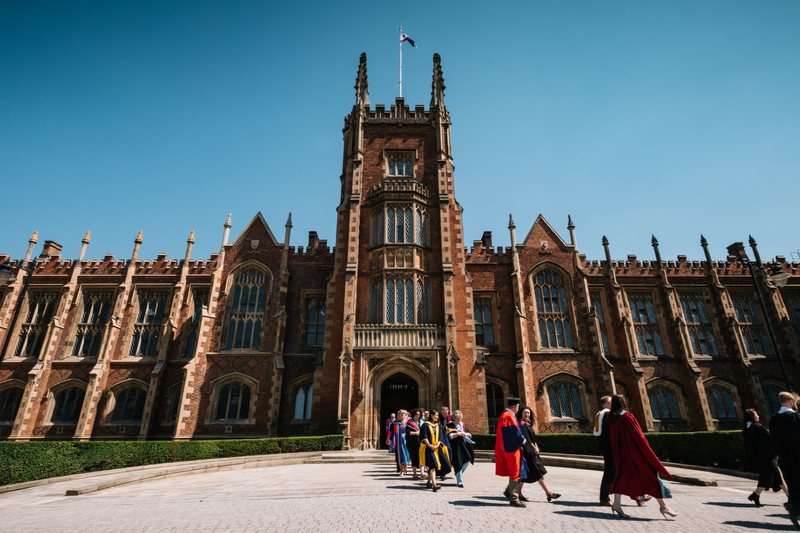 Queen's University, Belfast
Belfast, Ireland. Capital of Northern Ireland. Home of the Titanic, C.S Lewis, Seamus Heaney, Kenneth Branagh, and Van Morrison. Setting for Game of Thrones.
A city of conflict and peace. And there are crumpets and Guinness. And soda bread and street music. And castles and pubs.
Queen's University, Belfast — established in 1845 and bearing a resemblance to Hogwarts—provides an opportunity for Randolph students to study abroad in a wide range of disciplines from archaeology to zoology.
Imagine taking a class in Conflict Transformation and Social Justice against the backdrop of a society emerging from conflict, where teachers include political activists, former paramilitary, and religious leaders.
Or an immersive course in Irish studies that covers geography, theatre, history, music, and politics, where the city of Belfast as well as the countryside becomes part of your classroom
Requirements
12-16 credits per semester.
Students must have a minimum grade point average of 3.0.
Most students pay Randolph College tuition (less applicable financial aid) plus room and are responsible for their own board costs.
Federal financial aid processed by Randolph College.
International Village accommodation included.
Application deadlines:
For Fall semester: April 15
For Spring semester: September 15
More information:
Also in the United Kingdom
National Gallery, London – Summer Internships
An exclusive partnership between Randolph College and the National Gallery, London provides internship opportunities for Randolph students with a variety of departments in the world-renowned organization each summer.
To learn more visit the National Gallery, London – Summer Internships web site.