November 2, 2022
Spring 2023 American Culture Program to explore labor, leisure, and music in the United States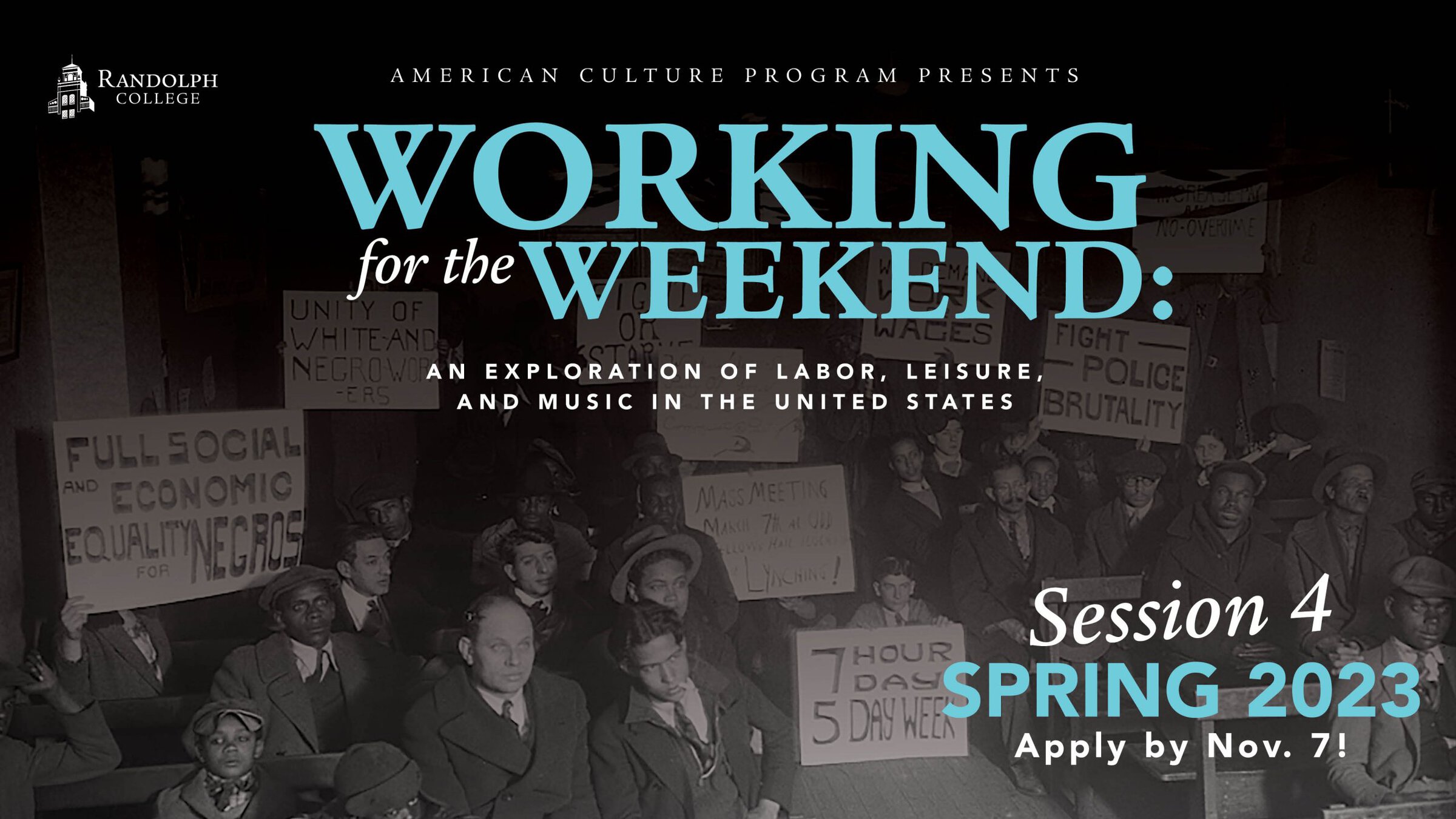 Randolph College's Spring 2023 American Culture Program will examine how people in the past have shifted the balance between labor and leisure.
The program, which will be held during Session 4, is open to full-time sophomore, junior, and senior Randolph students. The deadline to apply is Monday, Nov. 7.
"Working for the Weekend: An Exploration of Labor, Leisure, and Music in the United States" will also consider how the struggle to find that balance has continued into the present—with a weeklong trip to Nashville and Memphis to learn about how music and labor activism have contributed to the long and ongoing struggle for racial and economic justice.
For more information, visit rcamericancultureprogram.wordpress.com or attend the Nov. 15 Lunch and Learn with Connor Kenaston, Ainsworth Visiting Professor of American Culture.
Tags:
Ainsworth Visiting Professor, American Culture, American Culture Program