November 8, 2019
To the (food) rescue: Alternative spring break trip opens the eyes of Randolph students about food insecurity in Portugal
It was a warm, spring night in Lisbon, Portugal, when Avery Payne '21 got into a car and rode to the nearest hospital. When he arrived, hospital workers were already standing by with two large pots of soup.
Payne and his fellow volunteers carefully secured the food before making several more stops at local restaurants, stores, and markets to pick up unused and leftover items. Finally, they returned to the headquarters, where they unloaded the goods and prepared to serve 30-40 Portuguese families later that evening.
Payne was one of 15 Randolph students who traveled to Portugal during spring break for a food rescue project through ReFood International, which uses unserved, leftover food to feed those in need.
"What really surprised me was the amount of care that people had for each other in Portugal," Payne said. "Everybody was willing to make sure they were helping to the best of their ability, no matter what it was they had to do."
In addition to the service component of the trip, students were able to experience Portuguese culture, while exploring the capitol city and surrounding areas. During the daytime, they visited tourist destinations like Sintra, Cascais, Estoril, and Cabo da Roca. But at night, they focused their energy on helping the needy.
Rikki Carretta '19 spent her time packaging food and washing dishes at another ReFood location during the week-long project.
"A lot of people were asking us, 'Why Portugal?' It's not the first country you would think of to go to, but there were a lot of people in need there," Carretta said. "Even the people who have houses can't always afford to buy food for their families."
One of Carretta's biggest takeaways was learning to be more conscious of sustainability at the dinner table.
"I'm more careful to only take food I know I can eat now," Carretta said. "It's easy to say you always clean your plate, but seeing firsthand how much food is wasted and how it can be used in other ways really gave me perspective."
The experience inspired Payne into action. Upon his return, he and the College's Community Fellows organization partnered with Randolph's chaplain and the Park View Community Mission to open a food pantry on campus. Located in Room 107 of Moore Hall, the pantry is intended to help any students, faculty, and staff in need—particularly commuter students who are food insecure—as well as residential students who can't afford to buy groceries when the dining hall is closed during breaks.
Volunteerism has always been an important part of Payne's life, but that passion has grown even stronger with his experiences at Randolph.
"I like to help people, and doing all of these things has helped me realize this is what I want to do after college," he said. "The fact that I'm able to do all of these projects and try so many things is really cool because I don't know if I'd have all these opportunities at a bigger university."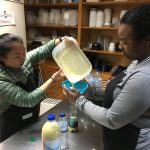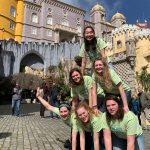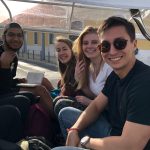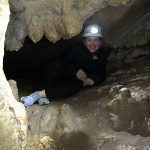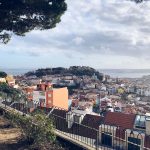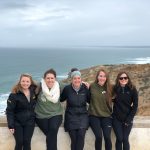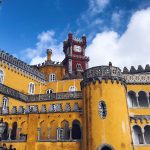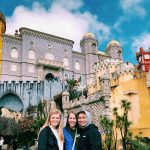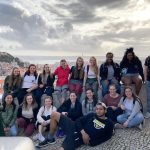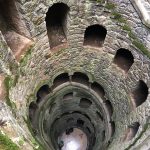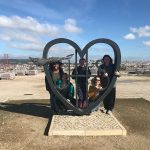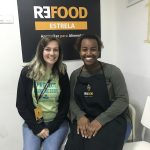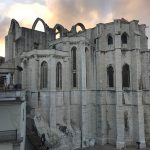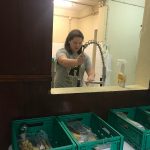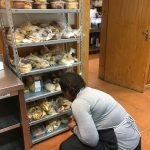 Tags:
community, community service, study abroad, Vita No. 7