November 8, 2019
Freedom School: Randolph partners with The Listening, Inc. to host summer literacy enrichment program for area children
As middle school students filed into the banquet hall of Smith Memorial Building on the first day of Freedom School this summer, they were greeted with enthusiastic cheers and Harambee chants from enthusiastic, college-aged, servant-leader interns. During the first days of those daily greetings, the majority of the students either rolled their eyes or tried to completely ignore what was going on around them. But by the end of the six-week program, the tweens were actively—and loudly—involved in the morning celebrations.
"On the first day, we were practically rolling on the floor just to get their attention," said Lacroy Nixon, one of the servant-leader interns. "Some of them acted too cool to play along. I had some parents tell me later, though, that their kids went home and recited things they heard or talked about something we did that day."
The Freedom School was the result of a partnership between The Listening, Inc. and Randolph last fall. An initiative of the Children's Defense Fund, Freedom Schools offer free, six-week summer literacy and cultural enrichment programs for K-12 students in communities where quality academic enrichment programming is limited, too expensive, or non-existent.
Nixon, who is a local college student, mentored a group of young students and led classroom readings, discussions, and other activities. He was able to decorate his own classroom with superhero posters and memorabilia. As part of the comic book theme, he asked each of his students to draw themselves as superheroes and list their powers. He displayed them on a bulletin board throughout the summer.
"I think one of the biggest challenges was just getting them to feel comfortable and confident in themselves," Nixon said. "In classes, we read about complicated subjects and talked about issues like race and sexism, so they were really out of their comfort zones."
Several members of the Randolph community were a part of the planning and implementation of the program. Elizabeth Perry-Sizemore '97, the Catherine Ehrman Thoresen '23 & William E. Thoresen Chair of Economics, assisted with logistics and planning. Philemon "Phil" Afrifa-Boakye '19 worked as a servant leader intern. Carl Girelli, vice president for academic affairs and dean of Randolph College, also contributed to the program, and even performed a special clogging routine for students.
"Our campus played host to an extremely energetic group of middle schoolers," Girelli said. "They started each day with a community gathering that
included singing, cheering, and chanting called 'Harambee.' Their spirit was infectious and reminded us that communities of learning like ours are celebratory spaces. The Randolph community really pulled together to provide gathering spaces, classrooms, and countless volunteers to help with breakfast and lunch."
Being the first Freedom School in Lynchburg and just the second in Virginia, Nick George, founder and executive director for The Listening, Inc., and his staff were unsure what to expect in the beginning, but overall he was pleased with the results.
"It's always an interesting journey from planning to execution," he said. "I believe that our first summer showed the potential of our organization and provided a strong foundation for us to grow on, thanks to the support of our community."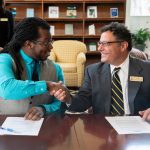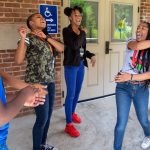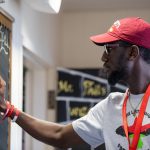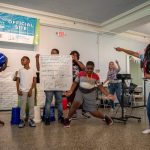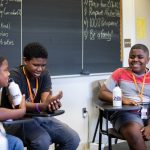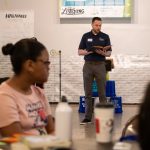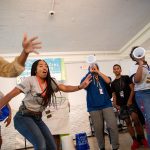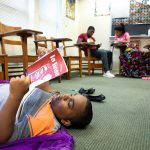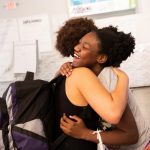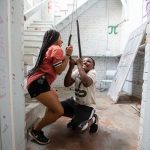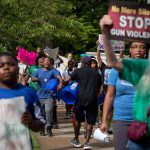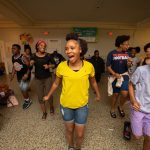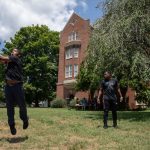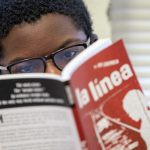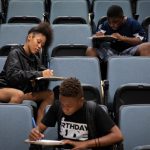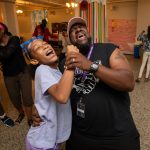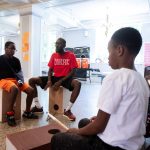 Tags:
Carl Girelli, community, Elizabeth Perry-Sizemore, Freedom School, Vita No. 7