December 2, 2015
Randolph announces new $1.1 million infrastructure gift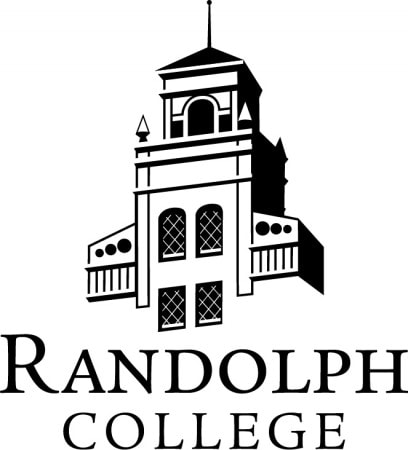 Randolph College announced this week additional pledges of $1.1 million for infrastructure improvements. The new gifts bring the total amount raised for such improvements to $3.1 million since March.
The two most recent gifts were provided by the Best Portion Foundation, a Chicago foundation headed by an alumna, and long-time supporters of the College and community philanthropists, Elliot and Rosel Schewel.
"Last week, we celebrated Thanksgiving, and this is the season of giving. I cannot think of a more perfect time to acknowledge and thank the Schewels and the Best Portion Foundation for providing this generous and important financial support for our infrastructure needs," said Bradley W. Bateman, Randolph's president.
"Gifts that help us maintain and enhance our historic campus may not be as flashy as some, but they are vital and necessary to Randolph's present and future. I can assure you, these types of gifts directly impact the lives of our students, faculty, and staff each and every day."
This is not the first gift from either the Best Portion Foundation or the Schewels. A $2 million gift from the Best Portion Foundation in 2009 established an endowed fund for scholarships as well as funding for the College's track and field. The Schewels, known throughout Lynchburg and Virginia for their philanthropy, have been long-time financial supporters of the College as well.
Elliot Schewel is a trustee emeritus for the College and was a Virginia State Senator for 20 years. He is extremely active in the community, serving in a leadership capacity for organizations such as the American Red Cross, United Negro College Fund, the Lynchburg Area Development Corporation, and the United Way of Central Virginia to name a few. Rosel Schewel is known throughout the area for her dedication to education and social justice. She currently serves as a member of the Lynchburg College Board of Trustees and is active on several additional boards such as the Lynchburg Holocaust Foundation and Beacon of Hope.
These new gifts are the most recent infrastructure gifts announced this year. In March, the College announced a $2 million gift from an anonymous trustee. Randolph has used the gift to make electrical and other necessary upgrades to facilities over the past six months.
"While many institutions pay for these improvements via annual revenues from students, these gifts afford Randolph the opportunity to put student revenues towards enhancing the student experience in other ways," Bateman said.
Alumnae contributions have fueled major improvements to Randolph's campus over the past few years, including the $6 million Student Center renovation, construction of Michels Plaza, as well as $6.2 million of renovations to the dining hall and Wright Residence Hall, which reopened this fall.
"We are always grateful to our alumnae and alumni for their generous support of the College," Bateman said. "These financial contributions allow us to continue to provide an excellent liberal arts foundation to generation after generation of students."
Tags:
alumnae funded, alumnae giving, giveroll, infrastructure, Rosel Schewel