Health Center Staff
The staff at Randolph College Health Center provides friendly, confidential, comprehensive care for minor acute illnesses and injuries, as well as assisting students with obtaining medications, and providing education in topics of health and wellness.
Office phone: 434.947.8130
Email: rbryant@randolphcollege.edu
Ruby Bryant, director of student health services, is a registered nurse with more than 20 years of experience.  She serves as advisor to the Peer Health Educators as well as the coordinator of the Randolph College student health insurance plan.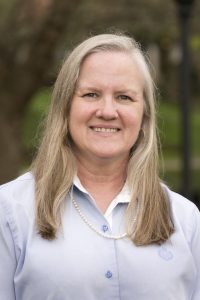 Kim Ayscue, FNP
Nurse Practitioner
Office phone: 434.947.8130
Email: kayscue@randolphcollege.edu
Kim Ayscue, nurse practitioner, is available to see Randolph College students by appointment, three days per week.
Betty Smiley
Administrative Assistant for the Health and Counseling Centers
Office phone: 434.947.8130
Email: bsmiley@randolphcollege.edu
Betty Smiley has served as the administrative assistant in the health and counseling centers for more than 30 years.  Betty is the face of Randolph's health services. She assists students with appointments, paperwork, and documentation, and answers questions related to services offered.
Cheri Quinn, LPN
College Health Nurse
Office phone: 434.947.8130
Email: cquinn@randolphcollege.edu
Cheri assesses students with minor acute illnesses and/or injuries, performs triage, makes referrals as needed, and treats students based on knowledge and protocols set forth by the physicians who oversee the health center.