Computer Science majors at Randolph College learn the underlying principles of computer science and gain problem-solving and analytical-thinking skills which will never fall out of date no matter where and how the field grows.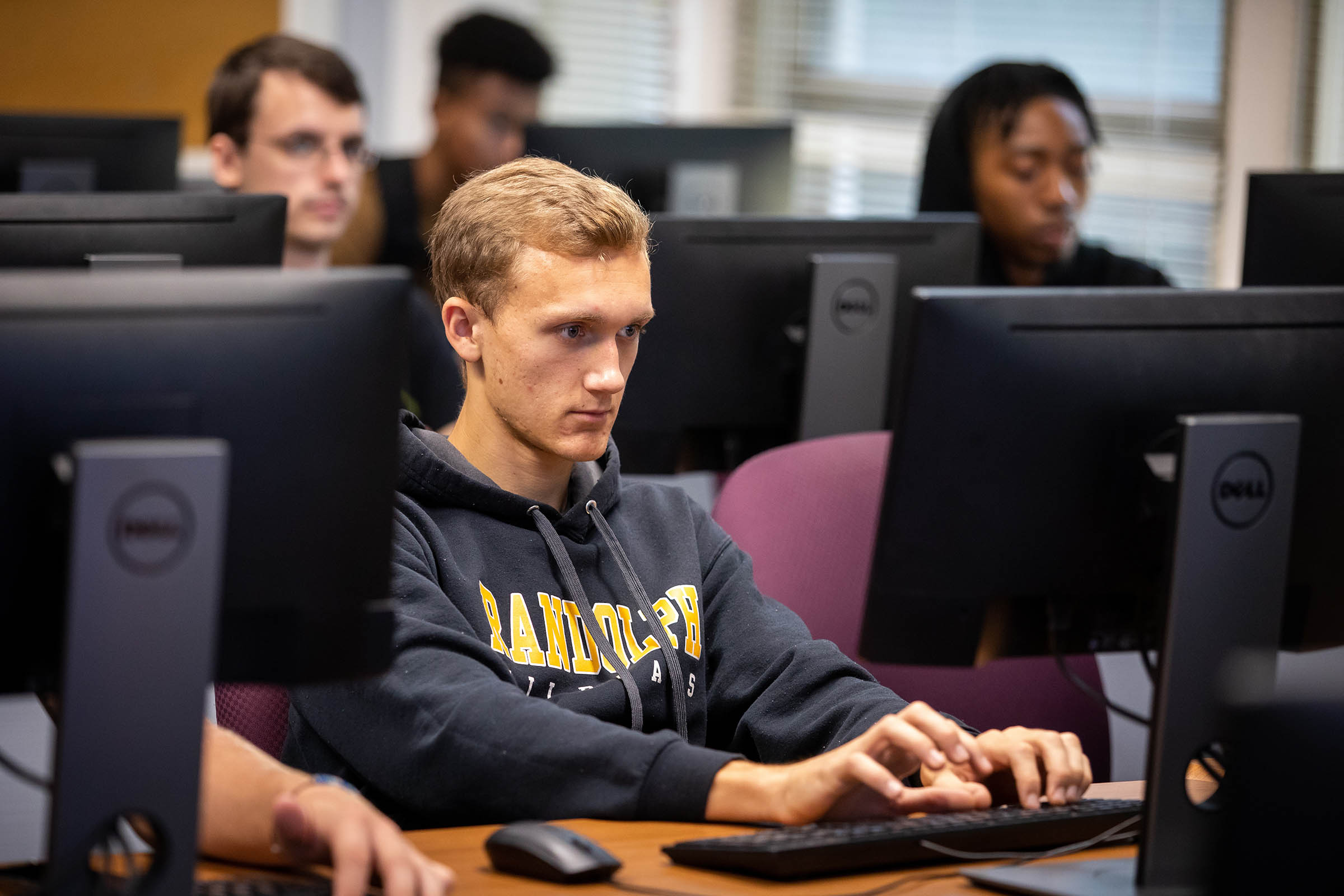 Why Study Computer Science at Randolph?
Computer science and the liberal arts have always been intimately related.
The Computer Science major is intended to give a student skills that will not fall out of date as technology advances during the course of your career.
In addition to the core computer science courses, Randolph students explore data science, cyber security, game design, and other emerging fields.   
An emphasis on correlating liberal arts disciplines prepare graduates to lead the way as computer science evolves. 
Mathematics courses enhance your ability to understand the underlying principles of computer science, and are of special interest to those who are involved with computer graphics, cybersecurity, or algorithmic efficiency.
Psychology and sociology inform user interfaces and social/business networking.  
Business and economics prepare graduates to launch startups and provide value to existing business. 
Visual arts, storytelling, music, and communication are vital to game design and entertainment.
Computer Science major (BS)
Computer Science and
Mathematics major (BS)
Computer Science minor
Data Science interdisciplinary minor
Mathematics
Education
Data Science
Opportunities for Experience
Spend the summer working closely with a professor and focused on a specific aspect of mathematics.
Randolph's intensive eight-week Summer Research Program enables students to work with professors on a research of their own design; live in a residence hall on campus, participate in on-campus summer events, attend special seminars with guest speakers; and share the progress and results of their research.
Symposium of Artists and Scholars
Modeled after a traditional academic conference, the SAS brings together students of all disciplines to share the results and highlights of the best work being produced at the College –  oral presentations, readings of creative works, performances, exhibitions of student artwork, and poster presentations.
Learn by doing – in the field and on the job.  The Career Development Center will help place you in positions with leading companies and organizations in your field of study.
Community Service: Randolph College SciFest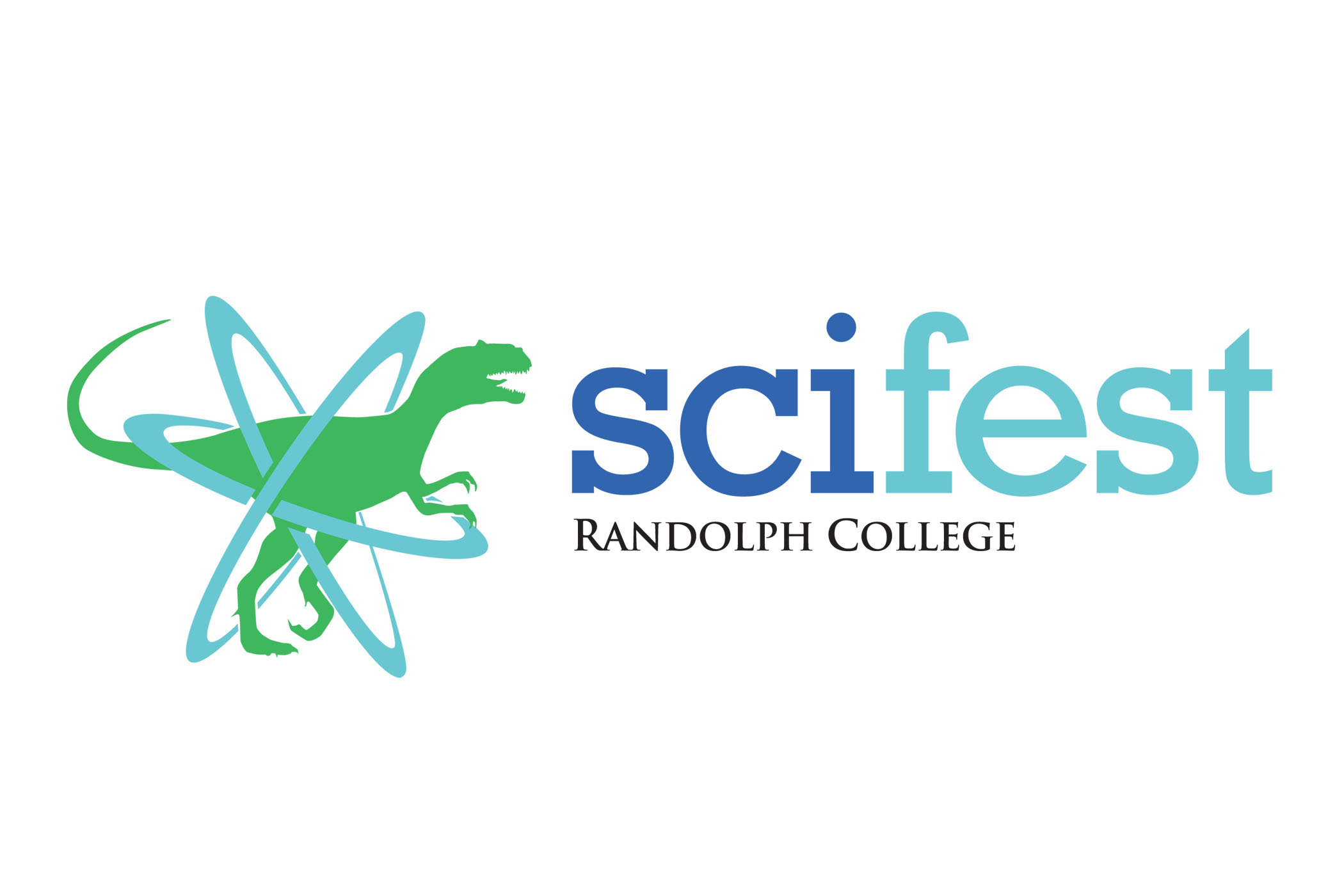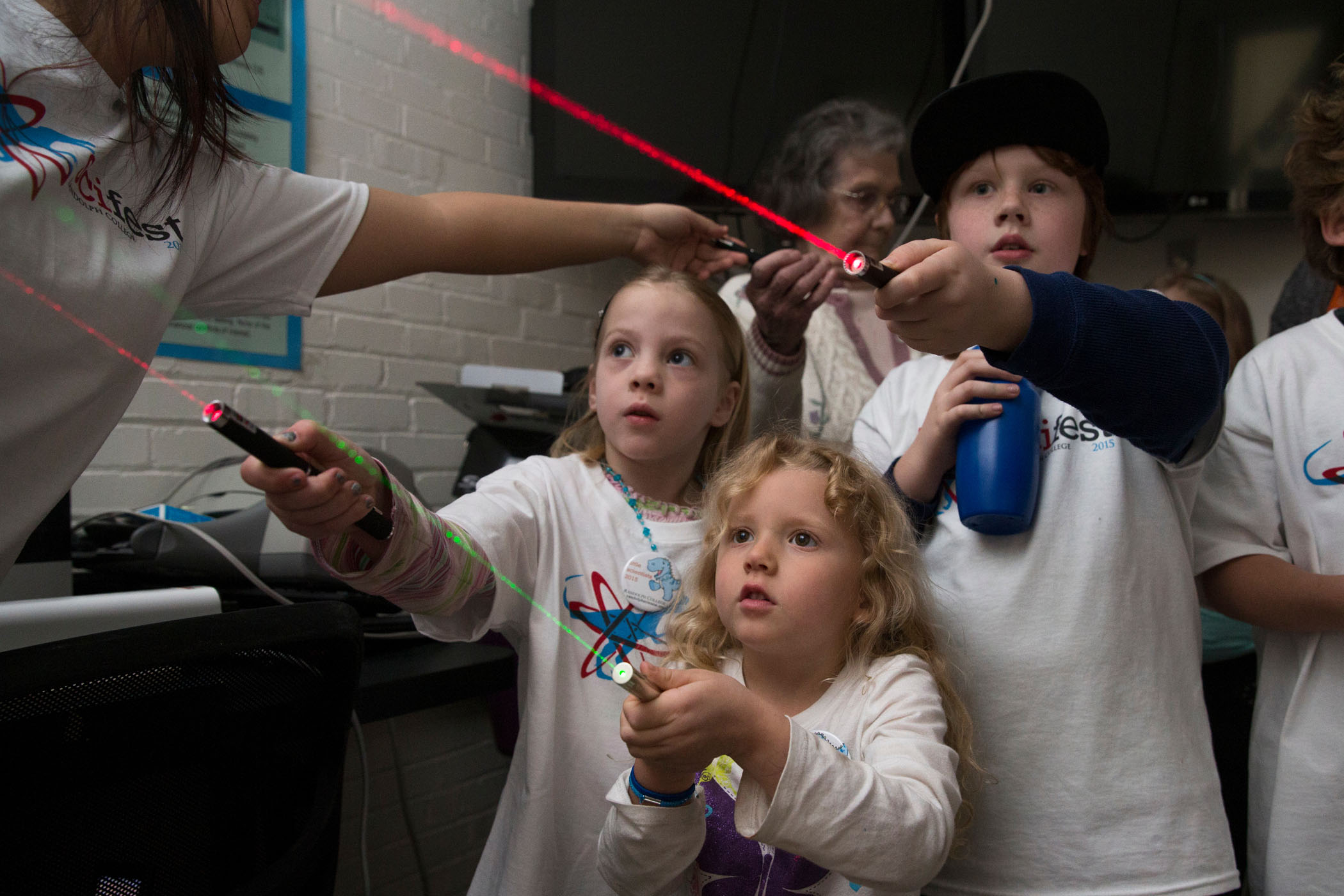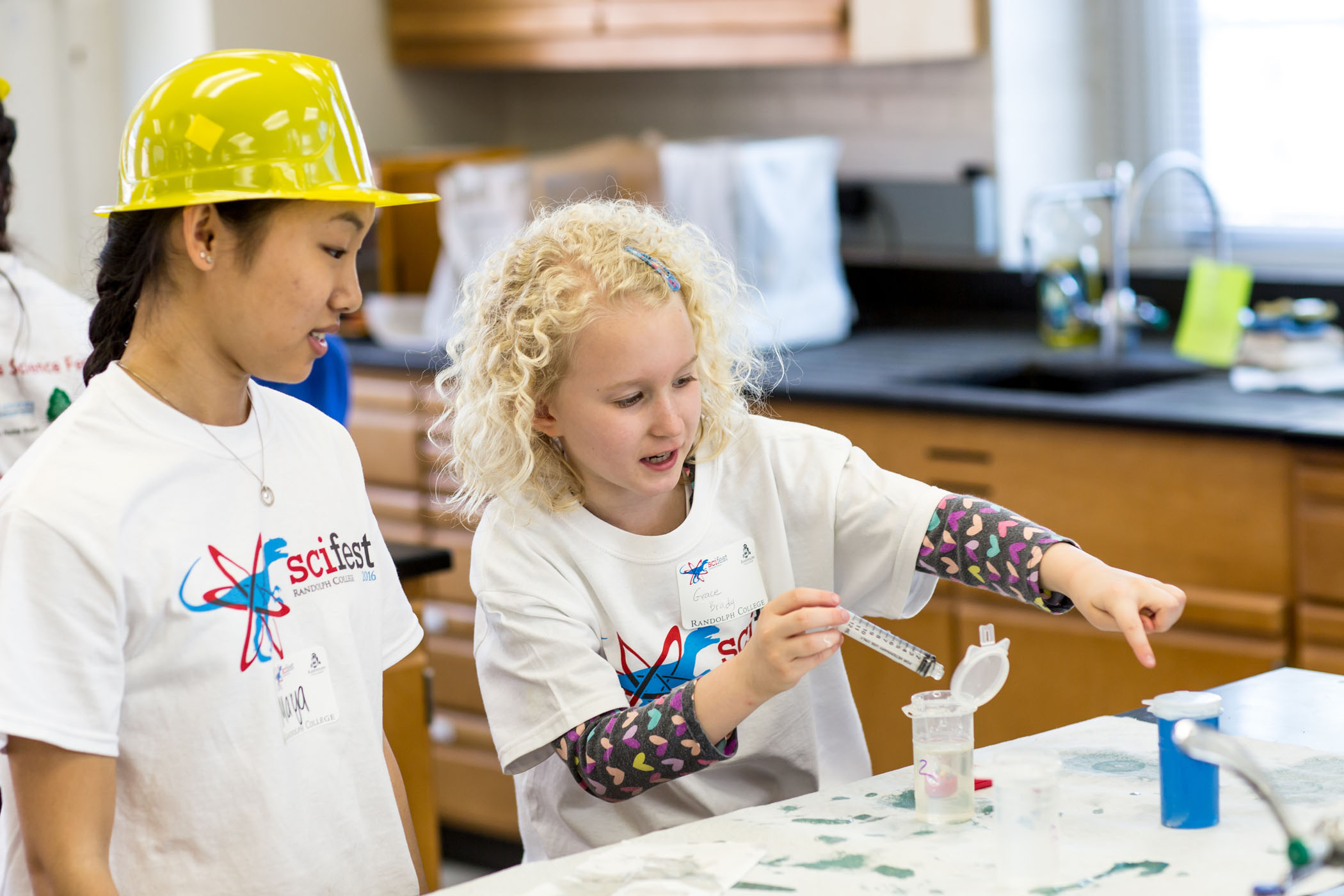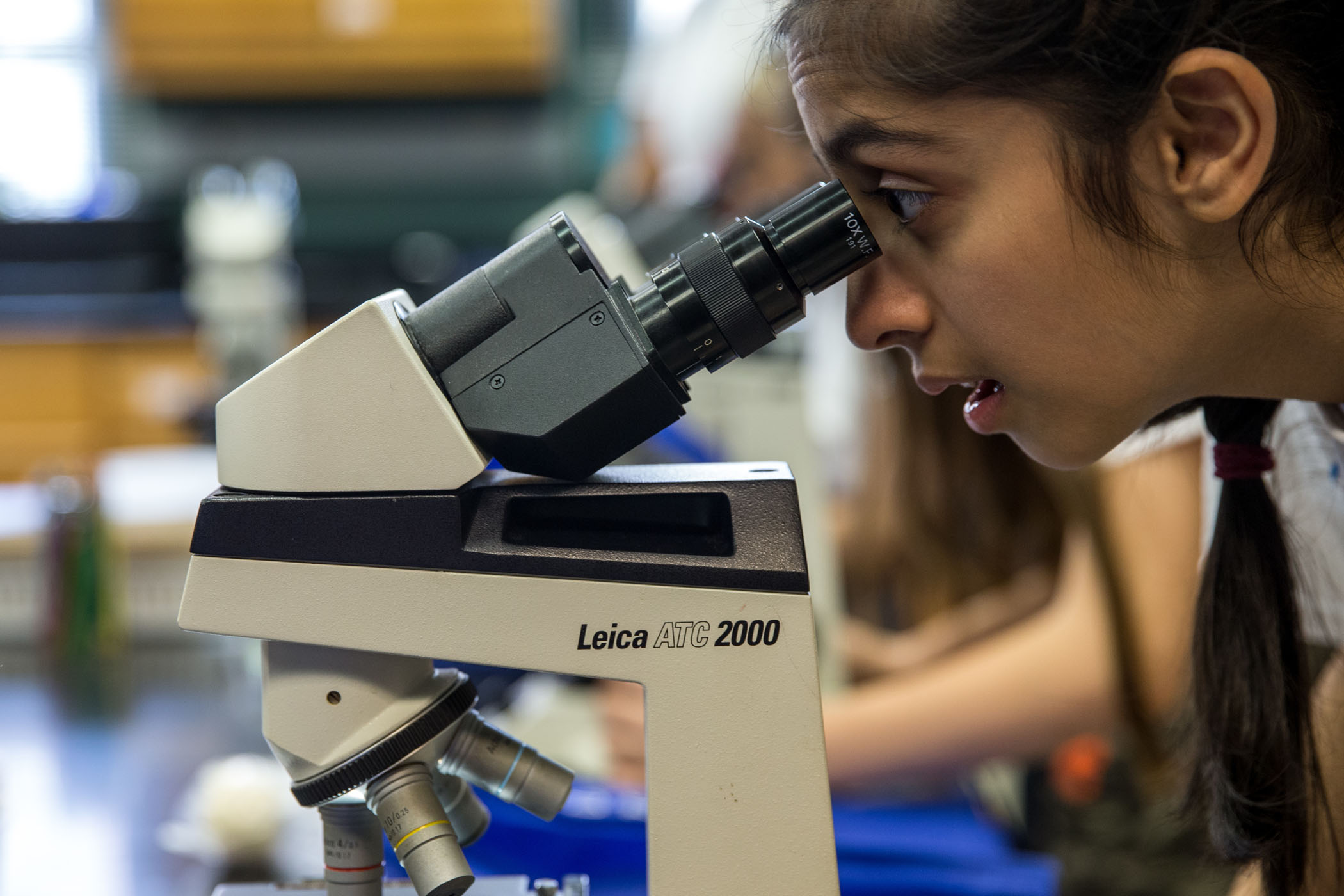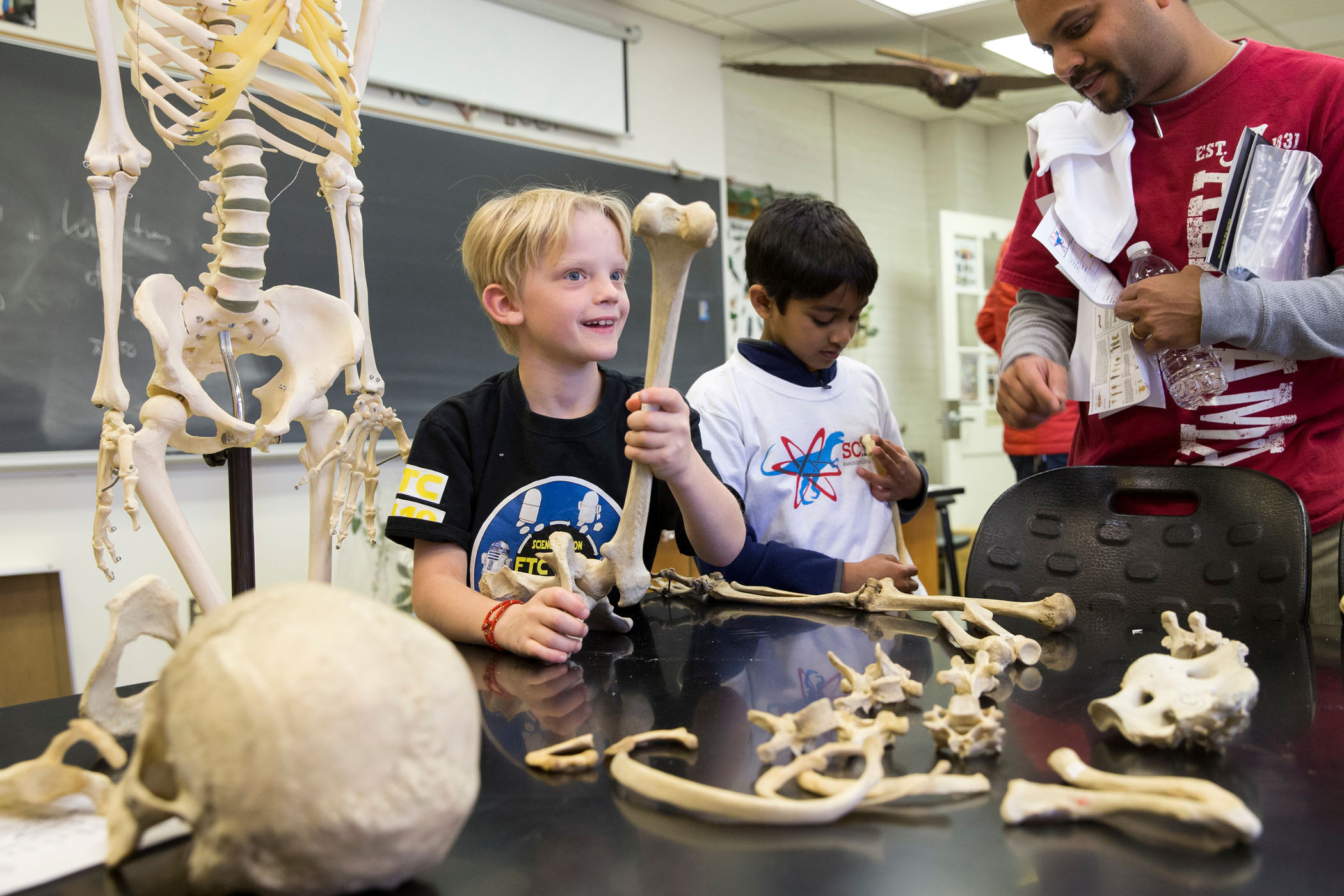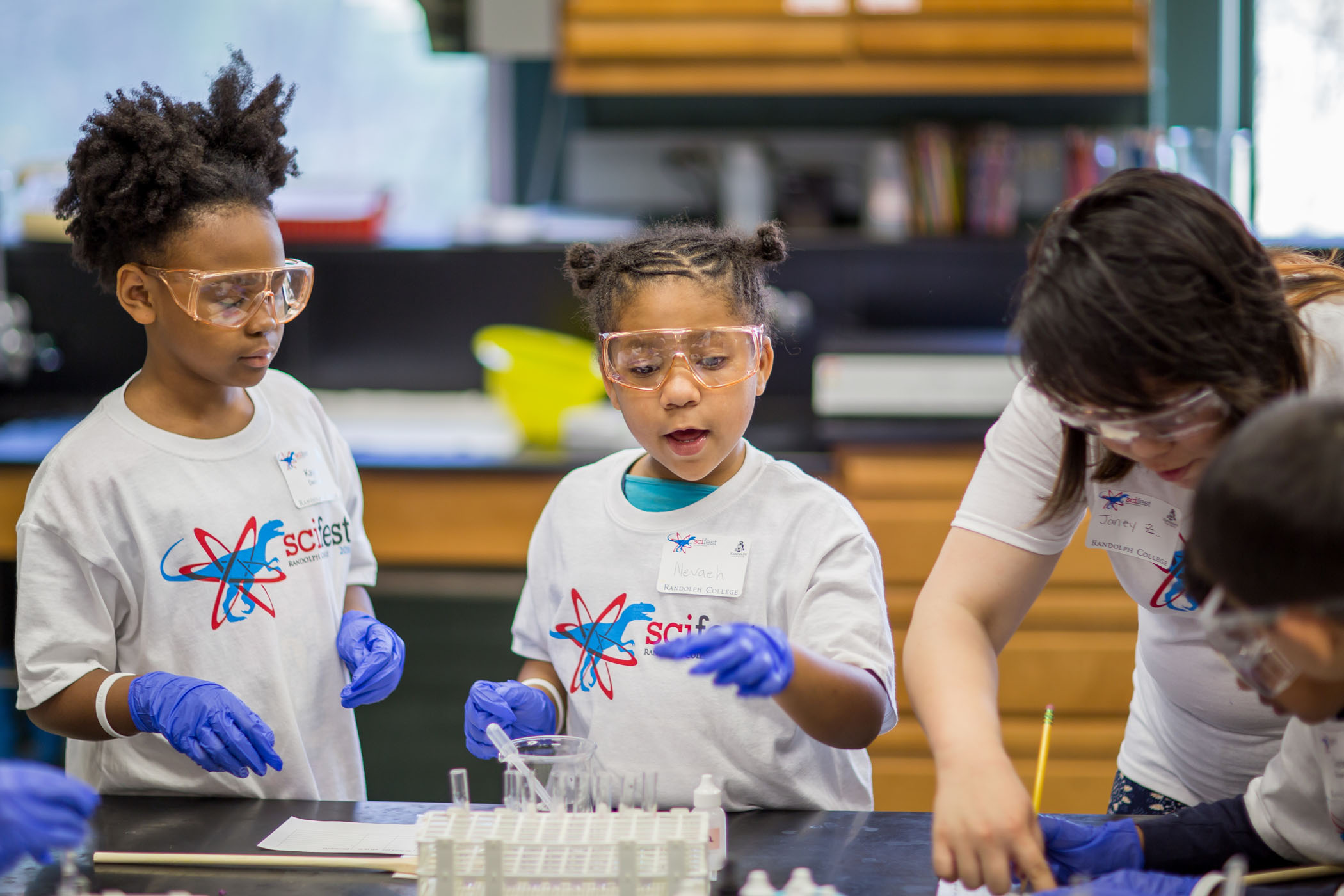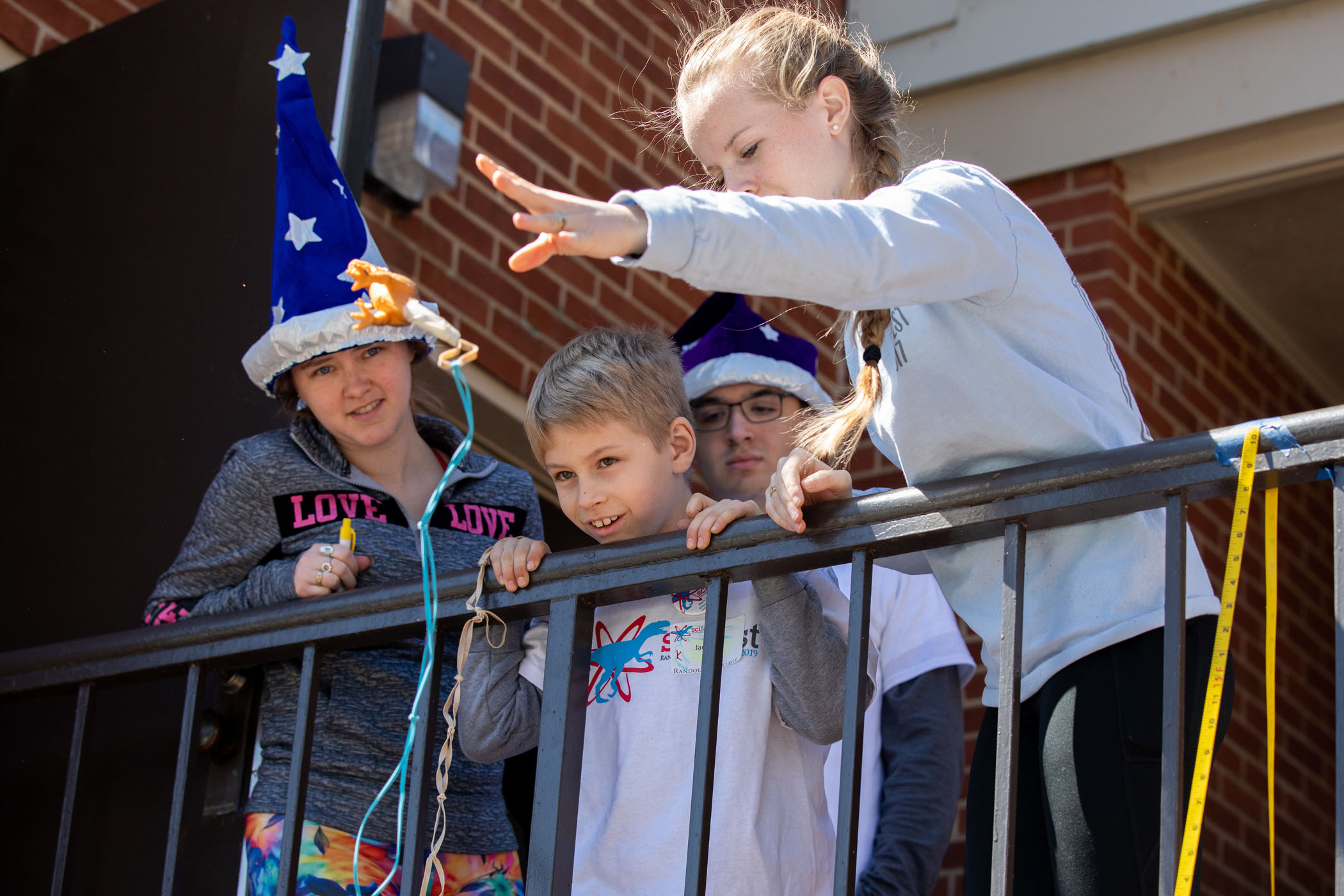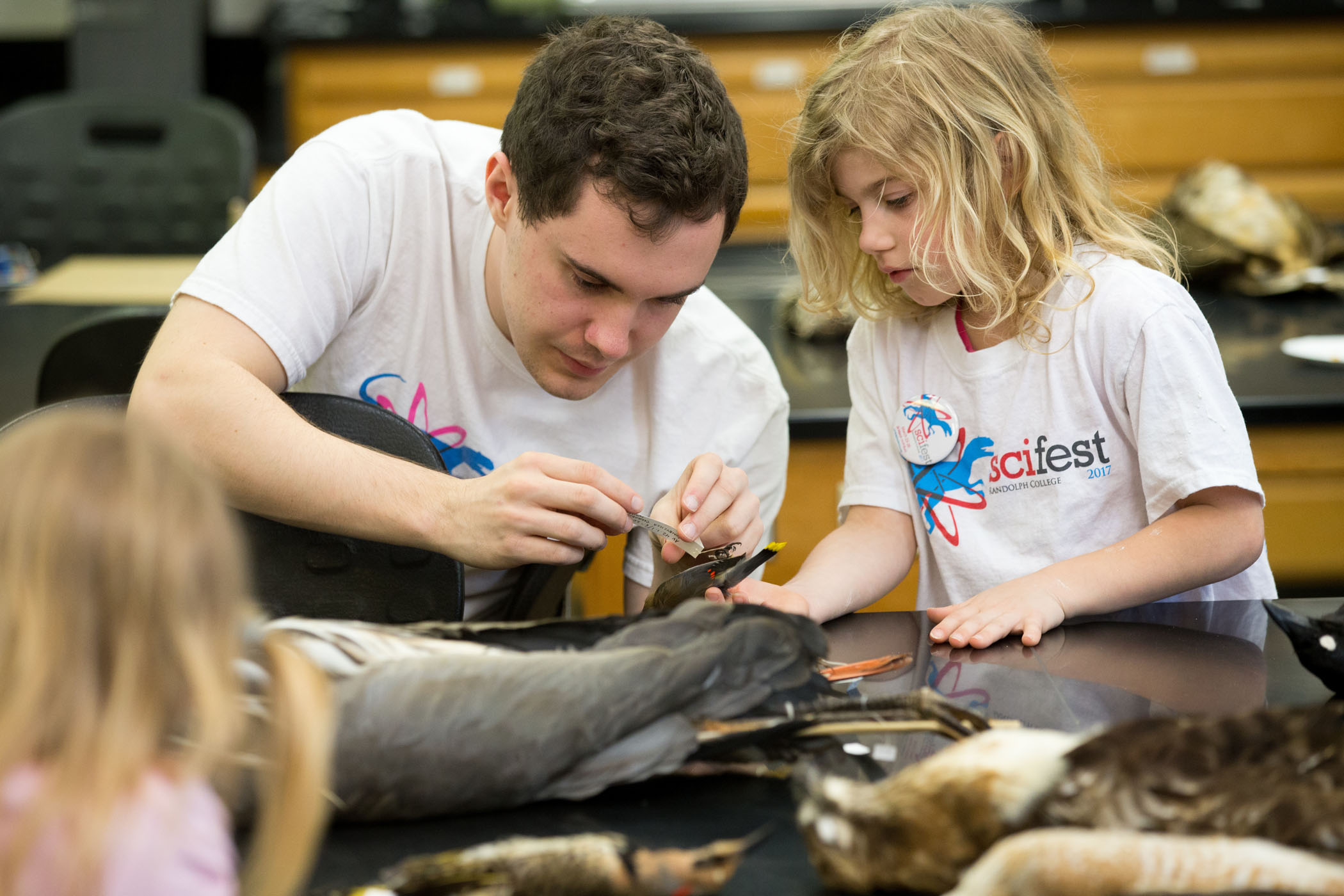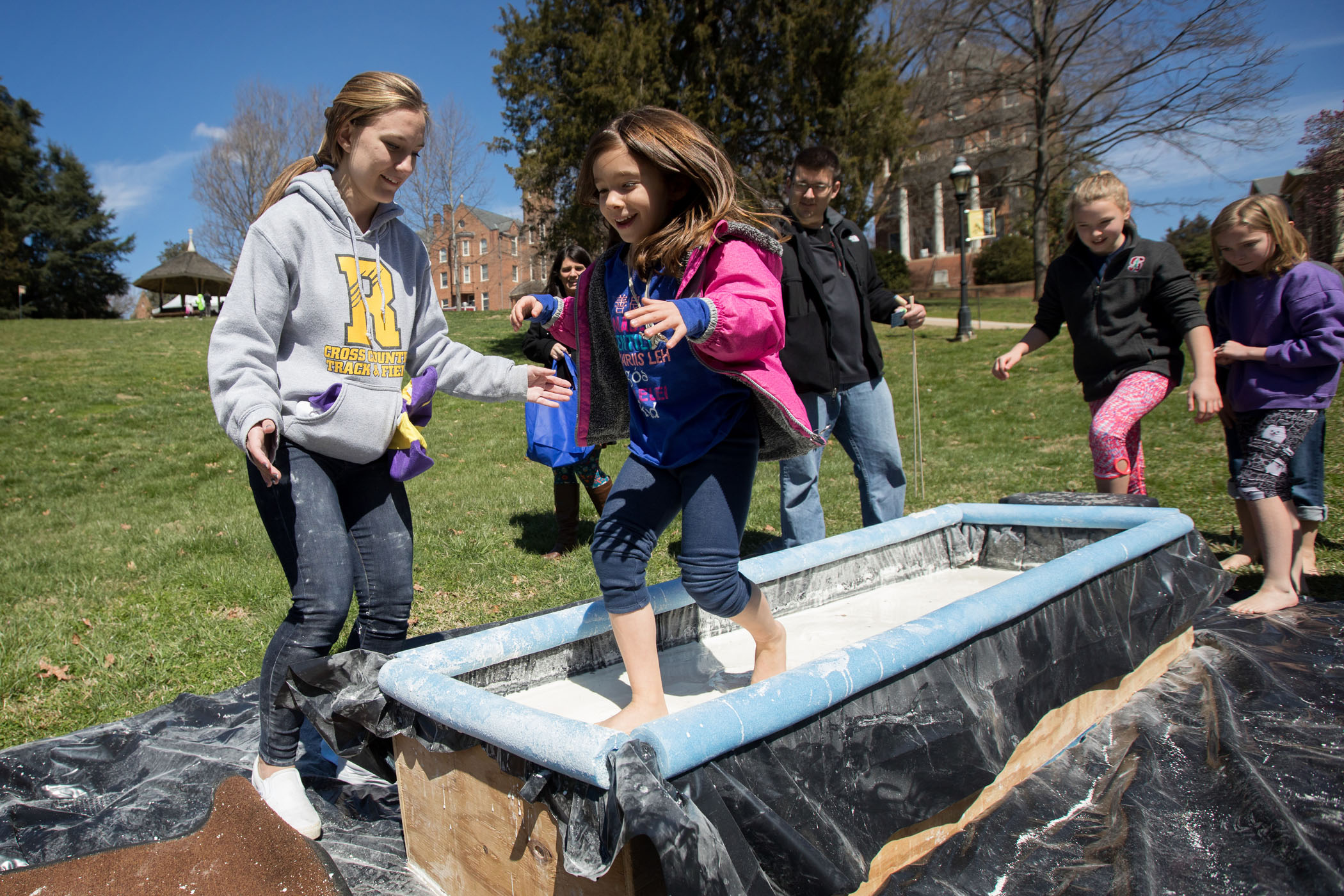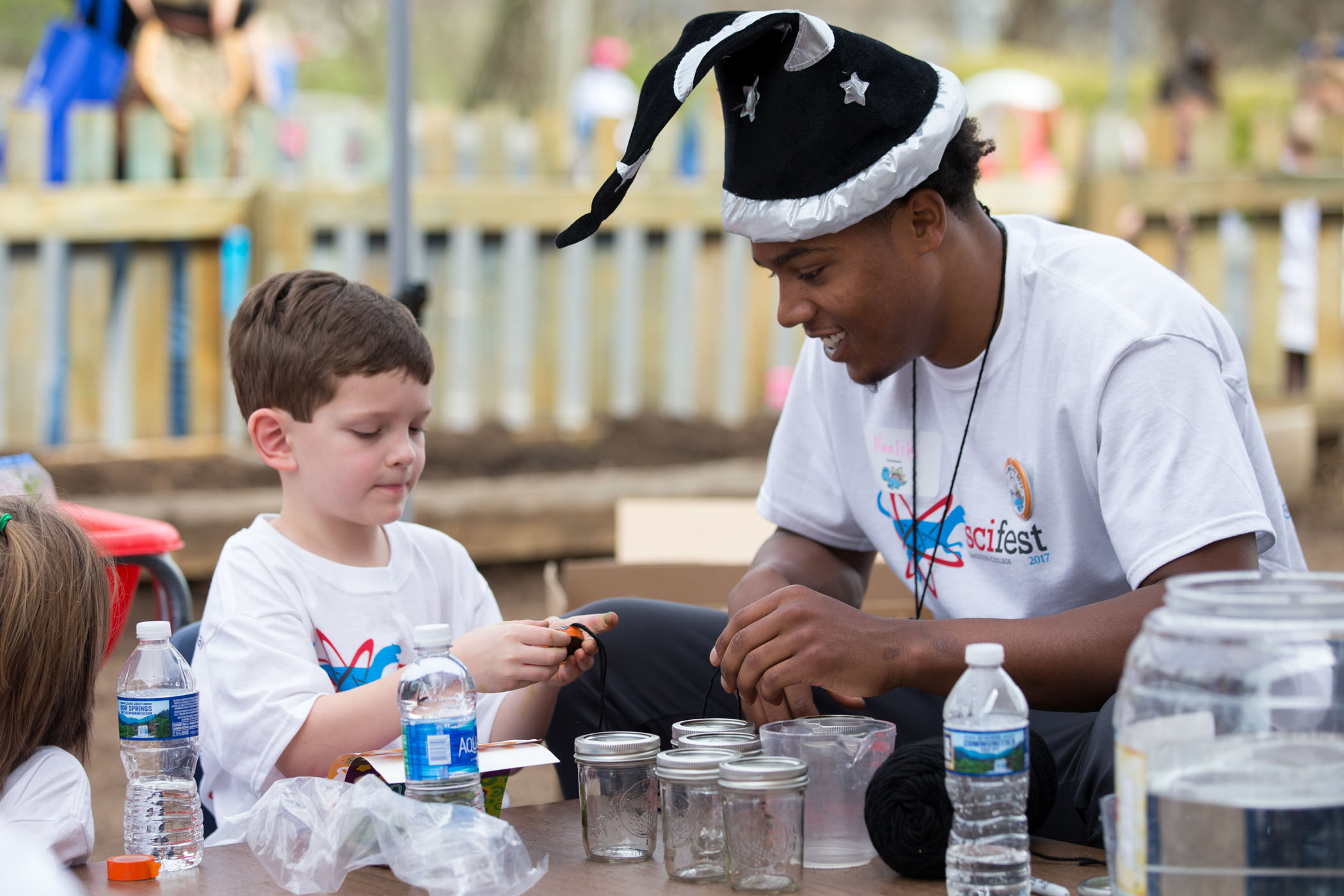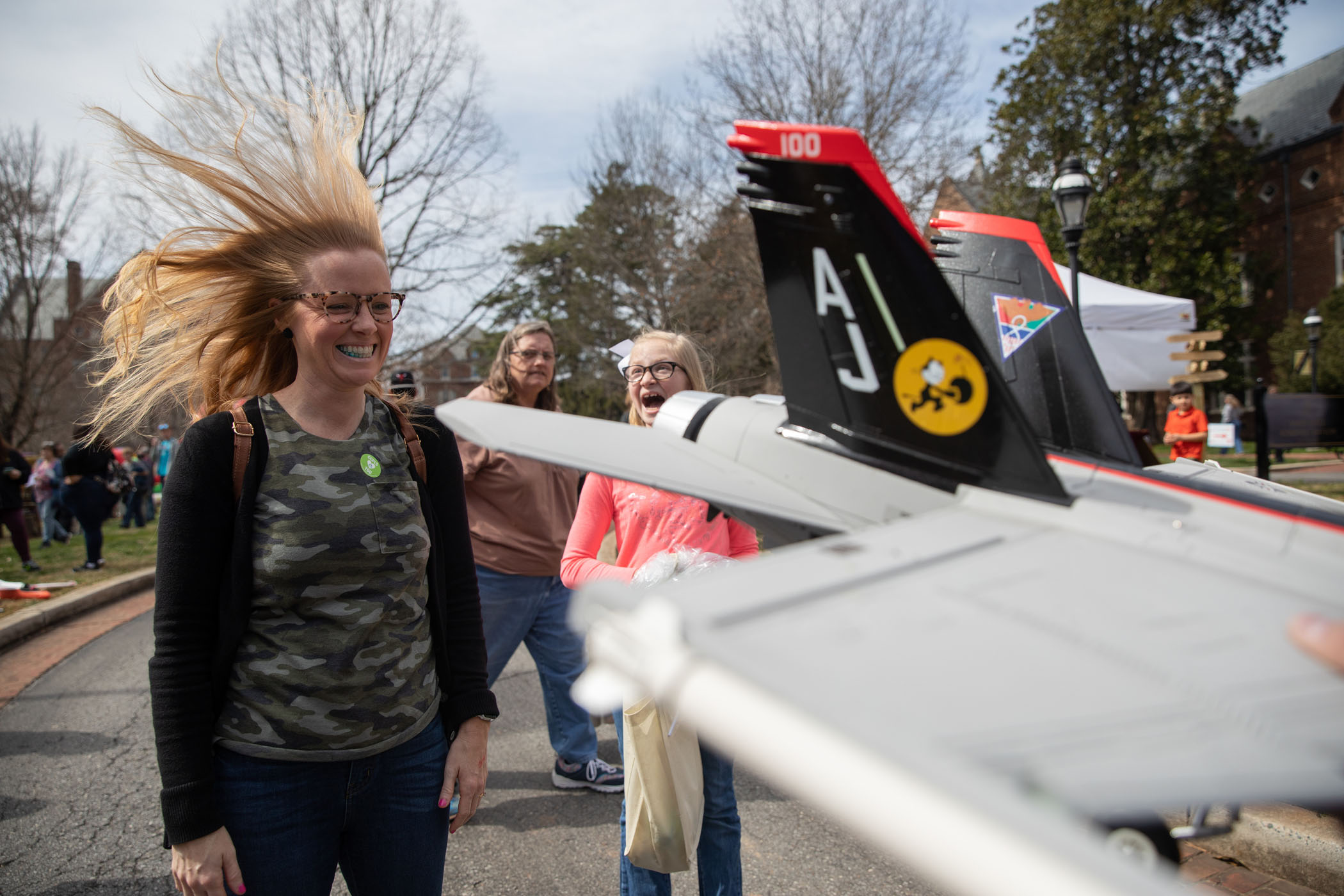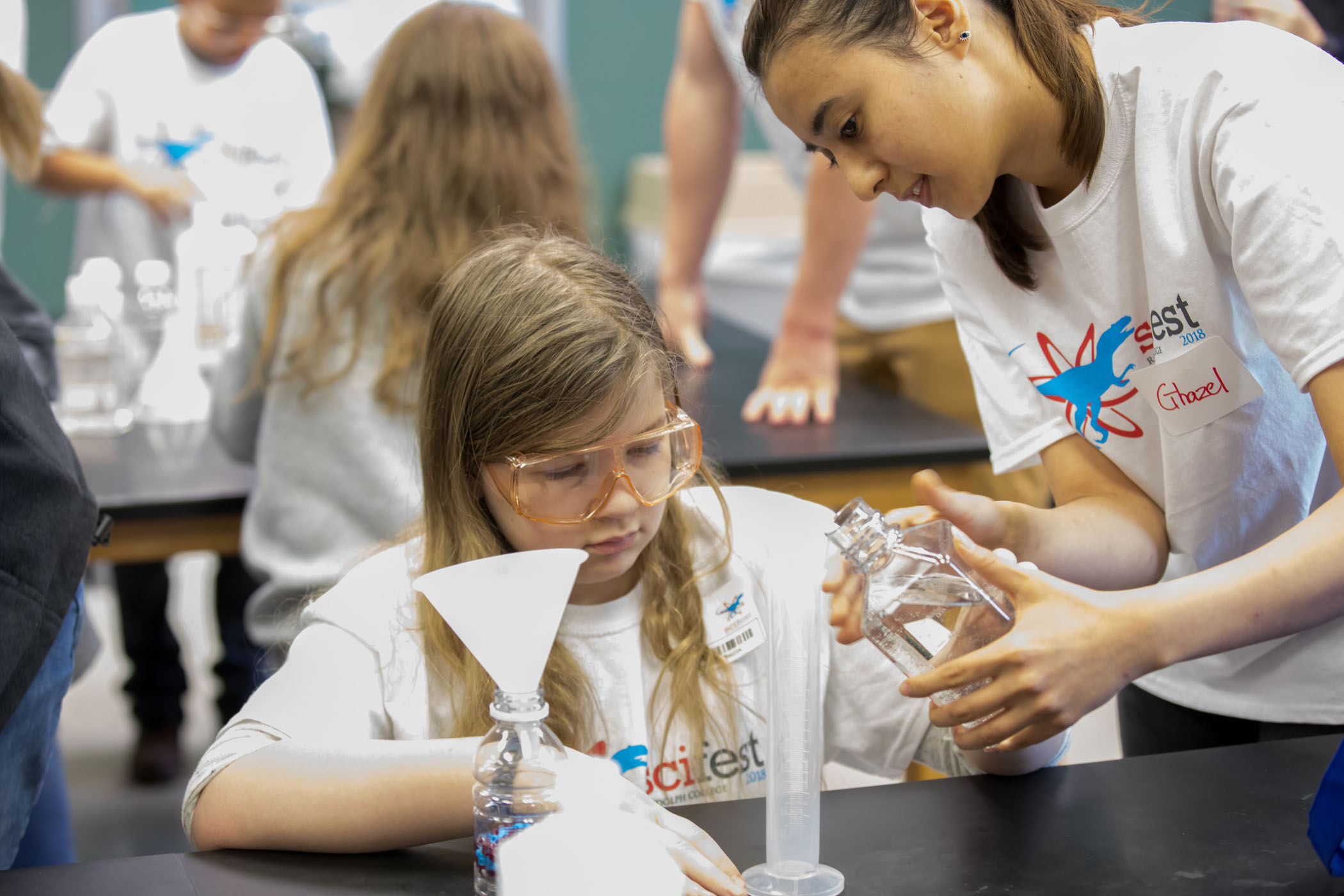 Every year Randolph College students organize and host SciFest, a 3-day science and learning festival for local schoolchildren.
Randolph student and faculty volunteers lead activities, exhibits, labs, and talks designed to get young girls and boys interested in and excited about science, technology, engineering, and  math (STEM).  
In addition to science activites for both elementary and preschool students, guests enjoy national guest speakers, a Pi Day fun run, women in science panel,  poetry jam, LEGO league, drones and robots, petting zoo, and more.
The free event draws thousands of children and families to campus every year.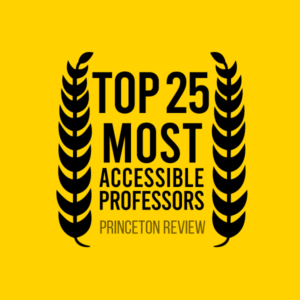 Top Ranked Professors
Randolph College's faculty are consistently recognized as among the best in the nation. The Princeton Review ranked the College in the Top 20 for most accessible professors in the 2021 edition of its flagship college guide, The Best 387 Colleges.
Randolph has been ranked in the top 20 for most accessible professors for four consecutive years.
Randolph students can take advantage of unique programs which give them a more enriching education than can be found anywhere else.
The Randolph Plan
Randolph students work with faculty mentors to explore a broad range of disciplines as they chart their academic path.
Learn More
Code Ninjas: Internship allows two Randolph students to share passion for coding with young children
Terrell Rorie '22 and Jaylan Thompson '22 interned for Code Ninjas, a program where kids learn to code while building their own video games, this summer. As they gain new skills in coding, math, logic, and problem-solving, these students progress from a white to a black belt.
Read More