April 26, 2023
Students present research during 15th annual Symposium of Artists and Scholars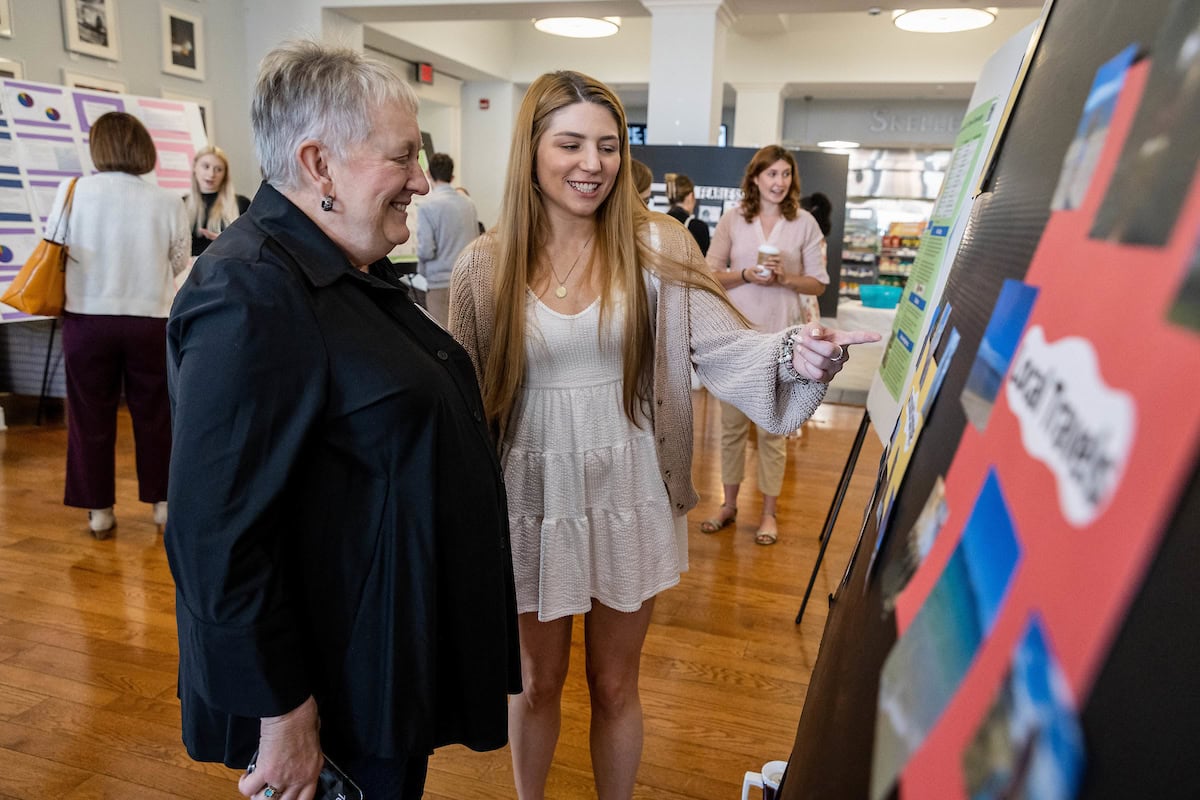 Student experiences on and off campus drove the research featured during Randolph College's 15th annual Symposium of Artists and Scholars on Wednesday.
The symposium brings together students from all academic departments to share their research and highlight some of the work they've produced while at Randolph.
Modeled after a traditional academic conference, the event features a keynote speaker and luncheon alongside oral and poster presentations and exhibitions of student artwork.
Posters spread around Hampson Commons told many stories—of studying abroad, of working in classrooms across the city to help young learners, and of the installation of a hydroponic gardening system right here on campus, to name a few.
In conference rooms, students shared their research in 15-minute presentations.
Building on a past summer research project, Mengna Zhao '23 presented "Unboxing the Representation of 'Model Minorities' in Hollywood," comparing and contrasting portrayal of Asians and Asian Americans in the films Crazy Rich Asians and Everything Everywhere All at Once.
In "Helping Horses Help You," Brandon Harrison '23 shared his passion for therapeutic riding and work as an instructor at a Bedford horse farm.
Jamila Read '23 used her practicum in a local elementary school to evaluate a popular reading program and presented the results in "Teaching Reading is Rocket Science: Effectiveness of LETRS Reading Program on High Frequency Word Recognition."
Topics also included the growth of online sports betting since its legalization in 2018, psychedelic rock posters as cultural signifiers, antimicrobial resistance in Europe, organic carbon estimation methods in small Virginia forests, the power of praise on student learning, and German Chancellor Otto von Bismarck's role in the vilification of German Catholics in the 1870s.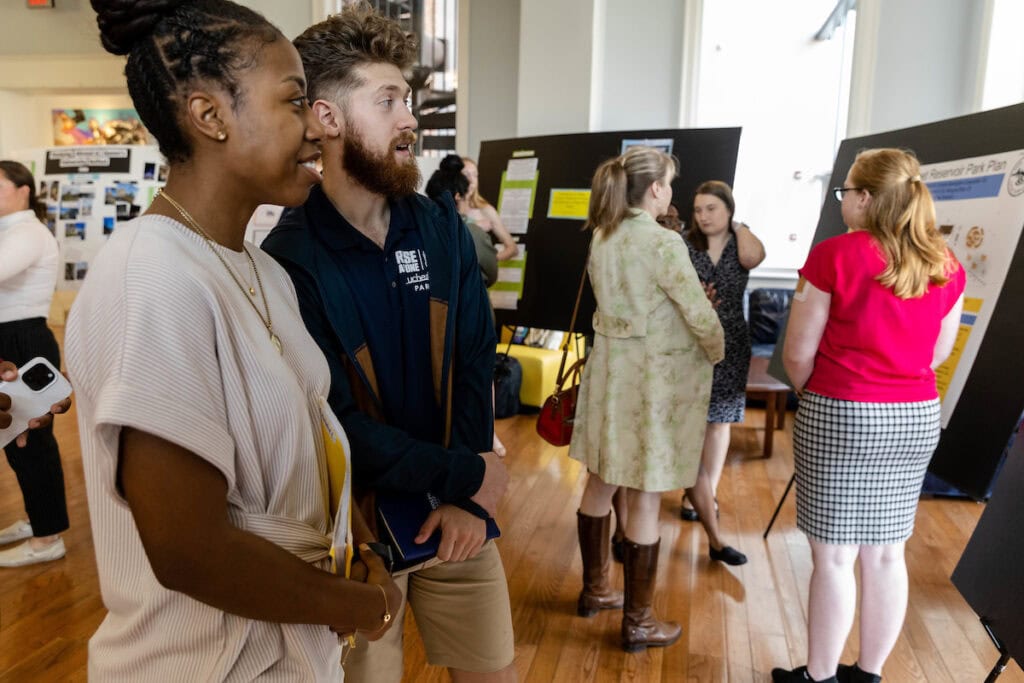 Poster topics ranged from "The Role of Situational Stress Induction and Personality Traits on Cheating Behavior" to "Nonlinear Mode Coupling of Oscillating Neutron Stars" to "Making Work Study Work for You."
Students in Randolph's Master of Arts in Teaching (M.A.T.) program also participated in the Symposium, presenting their results from various classroom trials.
Jackson Schulte '23 M.A.T., for example, tested whether students preparing for the SOL writing test could achieve higher scores on practice tests if the prompts aligned with their interests, while Whitley Sadacca '23 M.A.T. used kinesthetic and play-based learning activities in a middle school classroom to see if it would increase on-task behavior and students' enjoyment of school and Allison Jarrett '23 M.A.T. investigated if flexible classroom seating would impact student behavior.
The full program and list of presentations for the 2022 Symposium of Artists and Scholars is available at
https://www.randolphcollege.edu/research/wp-content/uploads/sites/52/2023/04/SAS23-program.pdf.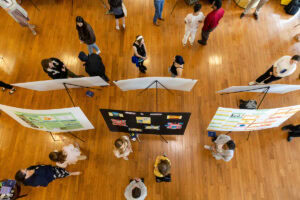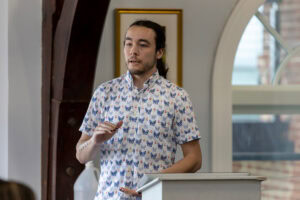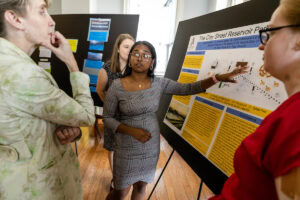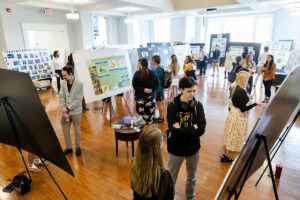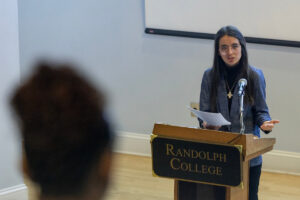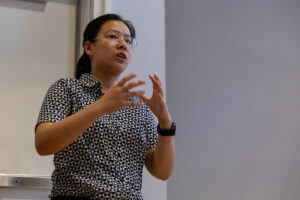 Tags:
Center for Student Research, education, media and culture, Symposium of Artists and Scholars