September 5, 2022
2022 Thayer Lecture addresses 'Why the Founders Still Matter'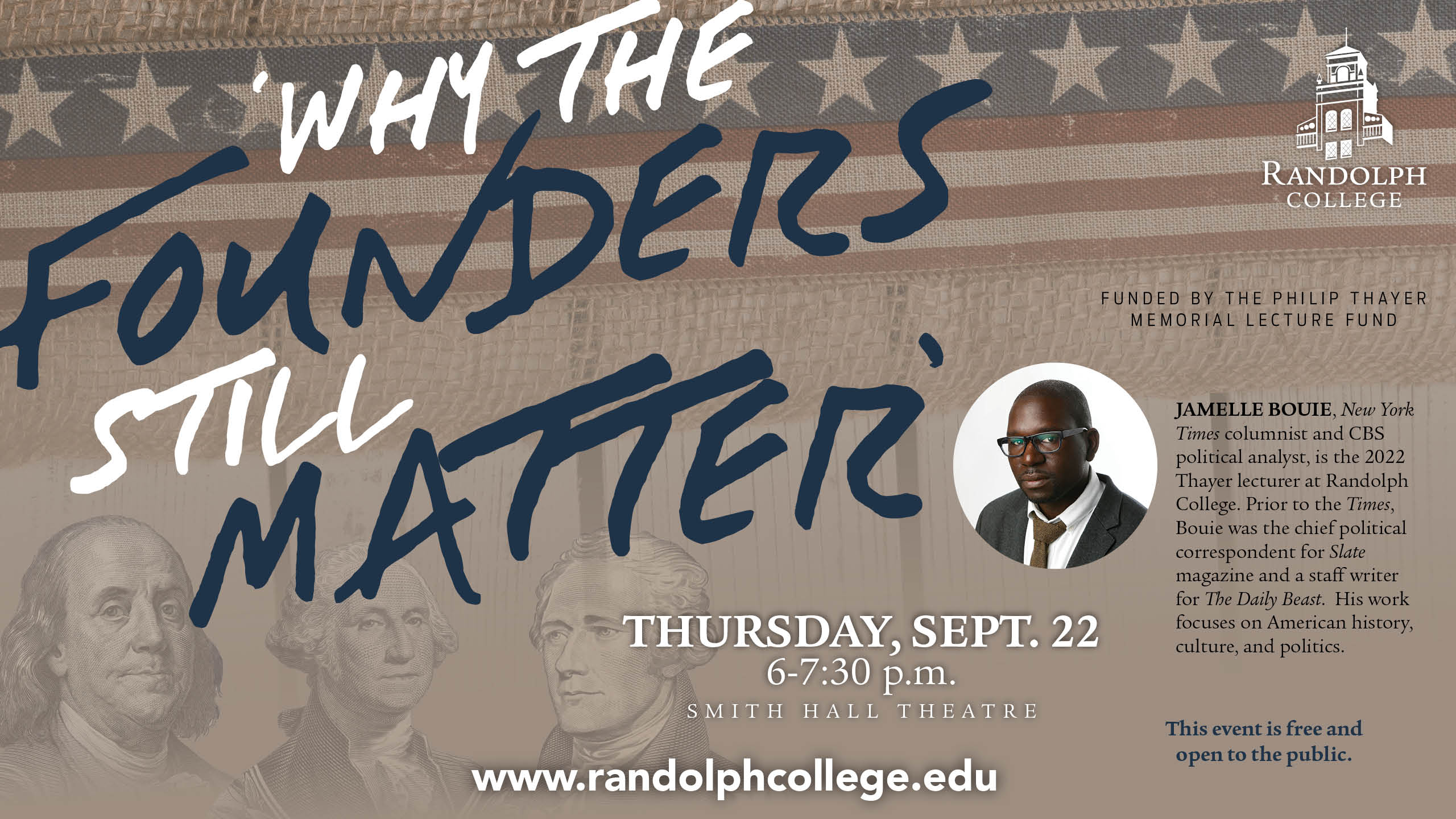 Jamelle Bouie, a New York Times columnist and CBS political analyst, will give Randolph College's 2022 Philip Thayer Memorial Lecture, "Why the Founders Still Matter."
The event is scheduled for Thursday, Sept. 22, at 6 p.m. in Smith Hall Theatre.
"He is an important new voice in political thought and journalism," said David Schwartz, Randolph's Mary Frances Williams Chair in Humanities.
Bouie's work focuses on American history, culture, and politics.
Prior to joining the Times, where he covers U.S. politics, public policy, elections, and race, Bouie was the chief political correspondent for Slate magazine and a staff writer for The Daily Beast. His work has also appeared in The Atlantic, The Washington Post, TIME, and The New Yorker.
"When people think of news, they tend to just think of new things happening now," he told Charlottesville Today in 2021. "But I think you can also take the perspective that history can be a new thing. You can use the tools of journalism, take a journalist's eye toward historical events and use them to inform how people understand the present."
Bouie attended the University of Virginia, where he graduated with a degree in political and social thought and government. He has also held fellowships at The American Prospect and The Nation magazines.
The annual Philip Thayer Memorial Lecture, named for a respected Randolph history professor emeritus, brings scholars to Randolph each year to speak on the liberal arts. The event, made possible by the Philip Thayer Memorial Lecture Fund, is free and open to the public.
Tags:
history, Philip Thayer Memorial Lecture, thayer lecture