February 24, 2022
'Spitfire Grill,' Randolph's latest musical, 'gets right at your heart'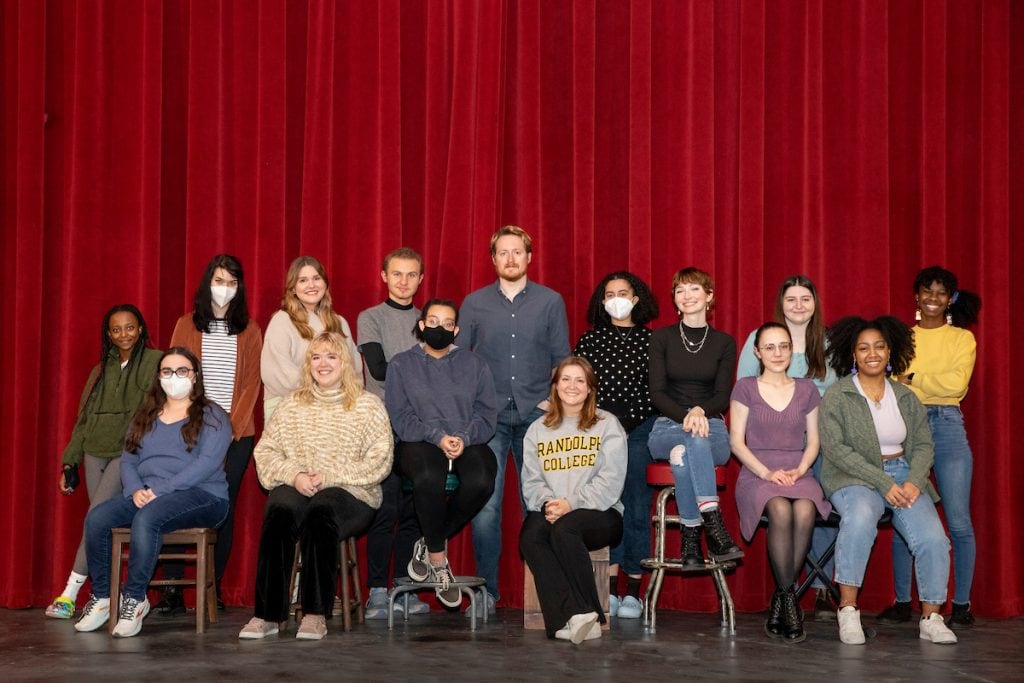 The Spitfire Grill is full of the kinds of songs that just stick with you—and themes that will hit home.
"This story really gets right at your heart," said theatre professor Stephanie Earl, who is directing Randolph College's production of the musical.
Based on a 1996 movie of the same name, it follows Percy, a young woman looking for a fresh start after a stint in prison. With nowhere to go, she decides to move to a small town she once saw in a travel brochure: Gilead, Wisconsin.
"She finds this town that's sort of struggling and stuck, and she finds family there, community there," Earl said. "They all start to grow and move forward, the whole town and Percy. It's an inspiring story, with a lot audiences can relate to."
The show walks the line between comedy and drama, balancing light, funny moments with what Earl called "great dramatic acting challenges."
The script calls for a cast of seven, with five strong female characters that anchor the show.
"Most important for me when choosing a show is that it's going to serve our particular student body," Earl said. "We have all of these fantastic women, and I felt like their voices would suit this musical really well. It's perfect for who we have."
There was such a good turnout at auditions that Earl cast understudies for each of those five roles; those students will get their own performance on opening night, Thursday, March 3.
They're also part of an expanded ensemble Earl and Randy Speer, professor of music, created.
"It takes place in a diner. Reading it and watching it, it seemed a little odd that you never saw people from the town," Earl said. "We decided to have an ensemble, so we got to see more people from the town of Gilead, which adds a lot of detail to the story. There are moments now where I can't imagine them not being there."
And then, of course, there's that music.
"I love the score. I listened to it many years ago, and I remember instantly loving the songs," Earl said. "It's got a very folky feel, with the cello, violin, mandolin, and a guitar."
This is the first musical for the College in awhile, and Earl said it's great to showcase different types of performances.
"It really feels like this is the right show for us."
Performances of The Spitfire Grill are scheduled for 7:30 p.m. March 3 and 4, 2 and 7:30 p.m. March 5, and 2 p.m. March 6; visit www.randolphcollege.edu/tickets for more information.
Tags:
events, musical theatre, performing arts, theatre