October 1, 2021
'Aaron Diehl is that musician': Versatile pianist to perform in next Guest Artist recital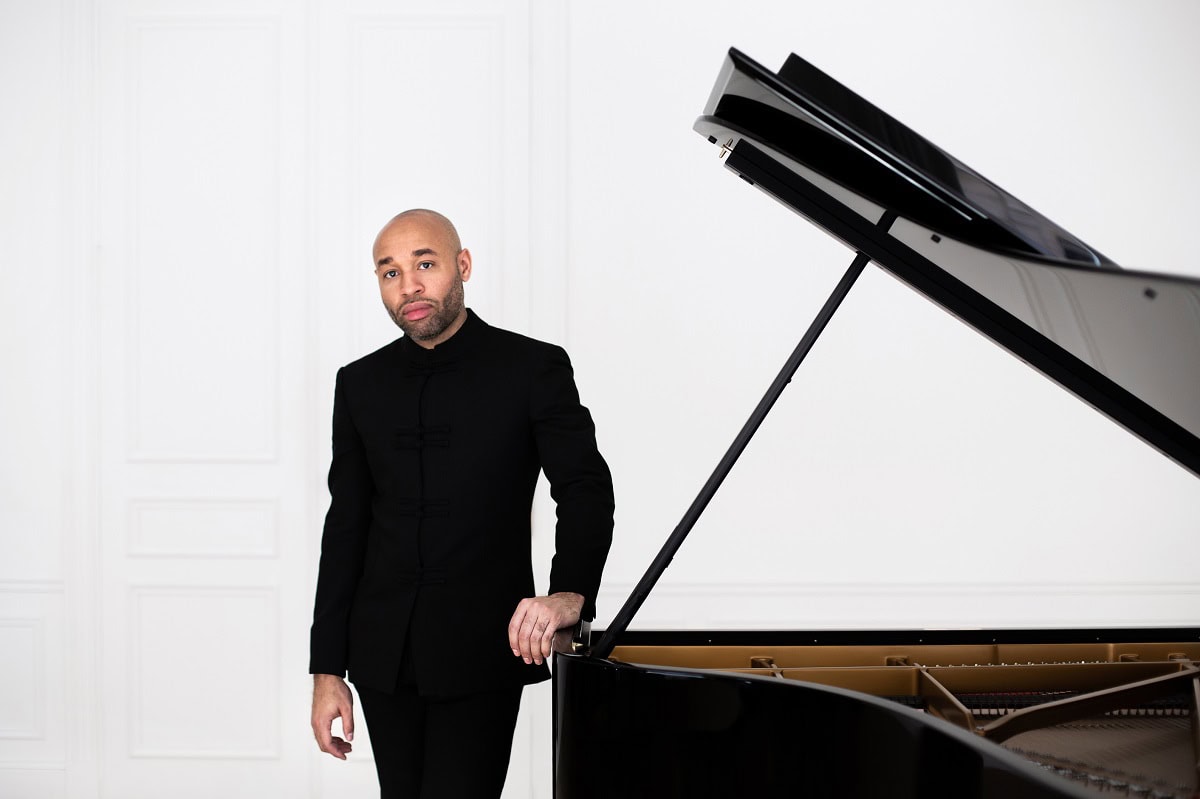 Randolph College's Guest Artist Music Series continues later this month with a pianist who regularly straddles the line between classical and jazz.
Aaron Diehl, the American Pianist Association's 2011 Cole Porter Fellow, will perform on Sunday, Oct. 24, at 7:30 p.m. in Smith Hall Theatre.
"This is a unique occasion to bring such a versatile pianist to perform for our community," said Emily Yap Chua, professor of music and director of the series. "It's uncommon for a pianist to be well-versed in both classical and jazz, but Aaron Diehl is that musician. This is a great opportunity for us to showcase a young Black artist whose star is quickly rising."
The first half of the program will include works ranging from J.S. Bach to Scott Joplin, followed in the second half by jazz standards—when Diehl will be joined by a group of respected jazz sidemen from North Carolina.
Diehl has performed live at a number of historic venues, including Jazz at Lincoln Center (JALC), The Village Vanguard, the New York Philharmonic, and the Philharmonie de Paris.
The Columbus, Ohio, native was a finalist in the JALC's Essentially Ellington competition at the age of 17, where he was first noticed by jazz legend Wynton Marsalis. He eventually toured Europe with the Wynton Marsalis Septet before enrolling in the Juilliard School to earn a degree in jazz studies.
Throughout his 15-year career, he has collaborated with both Wynton and Branford Marsalis, Philip Glass, and Benny Golson and and released three critically-acclaimed albums.
Admission to the concert is free and open to the public. Masks are required for all patrons.
Tags:
classical music, events, guest artist, guest artist recital, guest artists, jazz music, music, performing arts