July 22, 2021
Aisha Downs '23 studying silversmithing through Colonial Williamsburg internship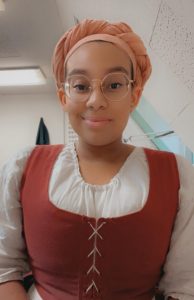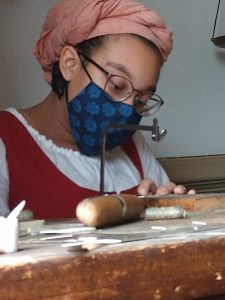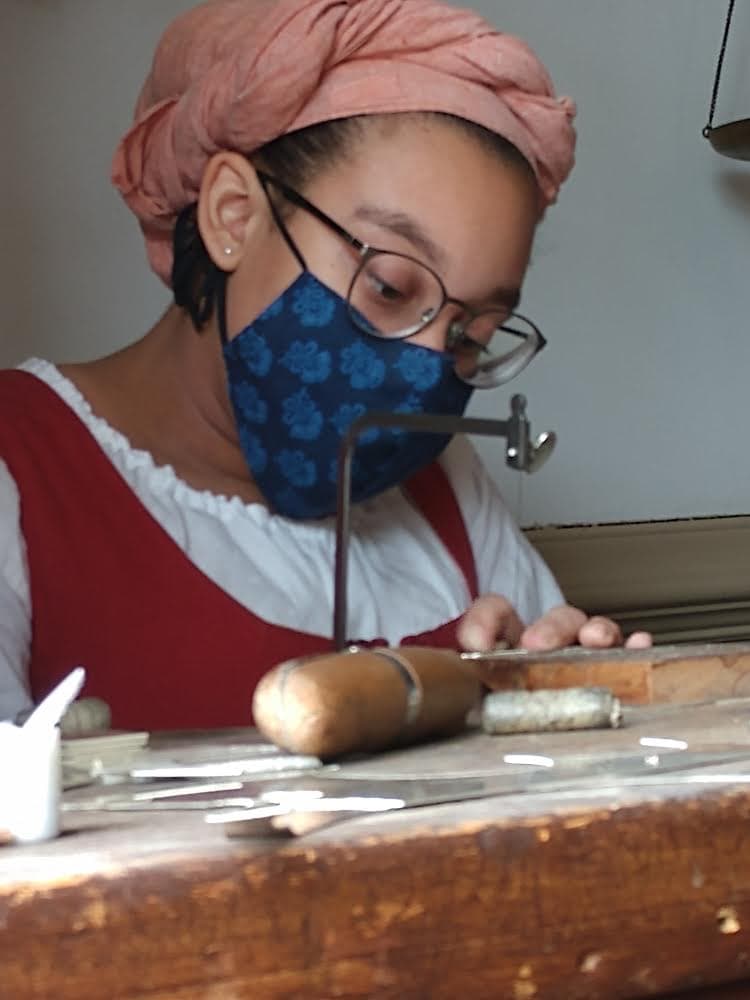 Aisha Downs '23 is stepping back in time at Colonial Williamsburg this summer.
Downs, a museum and heritage studies major, is interning with the Colonial Williamsburg Foundation's Historic Trades Department, which pays homage to craftsmen.
"We study the trade, then present the trade to guests through historic interpretation," said Downs, who is working in the silversmith shop. "We're telling guests about the silversmith trade, its origin in the colonies, and how prevalent it would be. We're also talking about the history of our specific shop, the Golden Ball, along with the master of the shop from the time period we are portraying, around the 1760s to 1770s."
In addition to learning the trades, she's also creating goods herself. So far, she's focused on small jewelry pieces such as necklace pendants and rings.
"I wanted to do an internship in public history or historic interpretation. The silversmithing aspect was something I have been interested in, and I thought it would be cool to do," said Downs, who would like to go into museum curation or historic interpretation after graduation. "This gives me experience in the public field and portraying history to guests."
Tags:
internships, museum and heritage studies, student internships