April 2, 2021
Student work takes center stage during Spring Dance Concert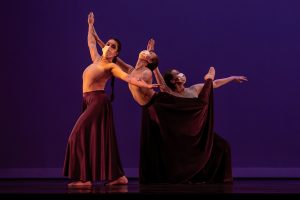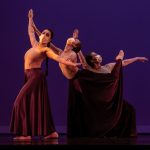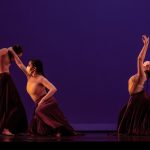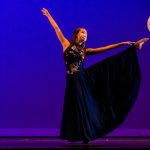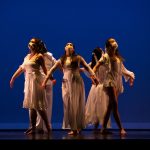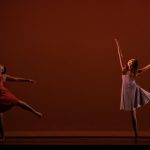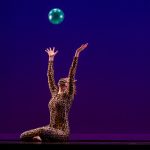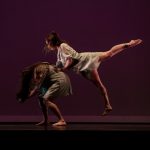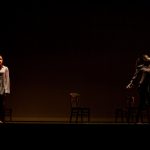 The work of three students and three guest artists—as well as one former WildCat—take center stage during Randolph's 2021 Spring Dance Concert, which will be available to stream starting April 8.
Download the 2021 Spring Dance Concert program
Students have been working on the pieces for most of the semester, meeting virtually with guest artists and rehearsing together, masked, in the dance studio.
"The on-campus students have really been functioning very much like an athletic team. They're in class together, living near each other, and doing the testing students are required to do," said Pam Risenhoover, the College's Charles A. Dance Professor of Dance.
"When they're in class, we're maintaining as much social distance as possible. Most of the pieces in the spring concert have a little bit of contact among the students, but they're also constructed in a way where they've got their own individual solos within group pieces. They have their moment where they're getting to dance and kind of shine on their own."
Off-campus students like Rebecca Heidenfelder '21 have been taking classes and working on their pieces virtually.
"I've been keeping Pam updated with videos of myself," said Heidenfelder, who has been using a friend's studio near her home in North Carolina. "I've been recording myself pretty much every time I go into the studio, so I don't have to write everything down while I'm trying to come up with stuff, and in case she needs to see anything."
Her piece, On the Prowl, is a movement study on cats, with a costume she made herself using funds from a Randolph Innovative Student Experience (RISE) grant.
"It's going to be a comedic piece, kind of embodying the things cats do," she said. "It's definitely pushed what I'm comfortable with. The whole experience of being in a different studio, trying to figure out how to get things to work properly, has also been helpful."
Emma Koziol '21, who graduated in January, is returning to perform her senior piece, Arrows and Angels, which she wasn't able to present last spring.
"It really means a lot to her because she did it for her mother," Risenhoover said. "So the idea that the piece might not ever see the light of the stage, was really hard for her. So I really wanted to make it happen."
The concert also features work by guest artists Brynt Beitman, Seyong Kim, and Eun-Kyung Chung, and students Emma Carrico '21 and Samantha Landers '21.
Carrico and Landers are best friends who are in each other's pieces, which Risenhoover said are linked thematically.
"One of them, Nostalgia, looks back on relationships and the past, and the other one, Disconnection, is about not being able to touch," Risenhoover said. "It certainly touches on the difficulties of the last year in terms of longing for the way things used to be and missing having closer connections."
The concert will be posted at https://www.randolphcollege.edu/springdance.
Tags:
dance, guest artist, performing arts, spring dance concert, student choreographers, student choreography