January 17, 2020
Renaissance Music Academy students to perform at Randolph
This Sunday, January 19, Randolph will welcome 10-16-year-old musicians from Renaissance Music Academy of Virginia to campus. The students will showcase their skills to the community with a free performance that begins at 4 p.m. in Smith Hall Theatre.
The event will feature soloists with an orchestra of professional musicians and advanced students performing works by Haydn, Beethoven, Sarasate, and Mozart.
The Renaissance Music Academy is located in Blacksburg, Virginia, and is the oldest, largest, and most established non-profit community music school in Southwest Virginia. Founded in 1993, the school offers serious study for ages 2 years old through adult. It is recognized by the National Guild for Community Arts Education for its programs.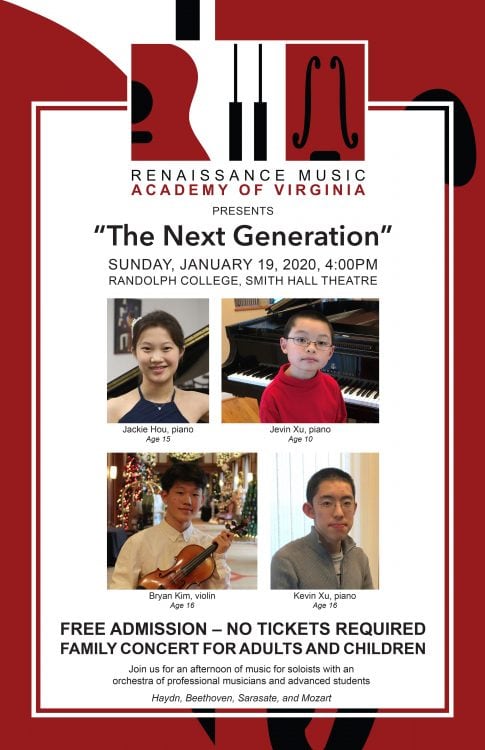 Tags:
events, music