January 2, 2020
Randolph professor named Imbibe magazine's 'Beer Person of the Year'
J. Nikol Jackson-Beckham, a communication studies professor at Randolph, has been named Imbibe magazine's "Beer Person of the Year" for her work as diversity ambassador for the Brewer's Association.
In the special Imbibe 75 issue, Jackson-Beckham is one of four featured people who are working to make the drinks world a better, more supportive, inclusive, and sustainable place.
In addition to this latest honor, Jackson-Beckham was featured in The New York Times last year for her work with the Brewer's Association. She also published a research-based article in Good Beer Hunting in 2018 about her efforts to uncover a brewing tradition among enslaved Americans.
Find out more about Jackson-Beckham's "Beer Person of the Year" honor here.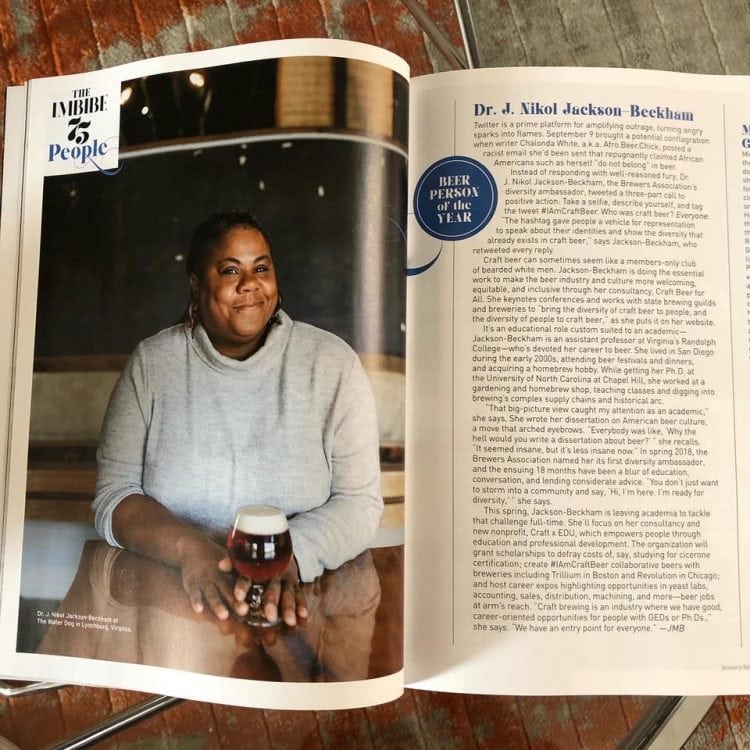 Tags:
communication studies, faculty, Faculty Scholarship, J. Nikol Jackson-Beckham