November 8, 2019
Randolph to participate in international Giving Tuesday campaign December 3
Randolph College will celebrate its fifth annual giving day on Giving Tuesday, December 3.
Giving Tuesday is a globally recognized day of giving back, and follows the holiday shopping days of Black Friday and Cyber Monday. On this day, individuals worldwide unite their efforts for the benefit of the charitable causes that matter most to them.
Last year Randolph set record highs for giving during Giving Tuesday, with more than 750 alumnae and alumni, parents, friends, faculty, staff, and students contributing to the Annual Fund and helping the College raise over $285,000. The results broke records for the College in giving participation numbers, making Giving Tuesday 2018 Randolph's largest-ever day of giving. 
This year the College is hoping to set more records with support from both inside and outside the Red Brick Wall.
"Since this is our fifth consecutive year participating in Giving Tuesday, we are setting our sights high," said Tamara Jamerson '95, Annual Fund director. "Our goal is to have 1,000 donors make their Annual Fund gift during our Giving Tuesday campaign. Every gift, regardless of the amount, is absolutely vital. Increased alumnae and alumni participation helps Randolph compete successfully for grant funds, boosts national rankings, and helps make the College more visible to prospective students. We are deeply grateful for every individual who gives, because they ensure that Randolph College can continue to provide life-changing educational opportunities for all students."
All Annual Fund gifts given to Randolph on December 3 will count in the Giving Tuesday gift tally. While the Annual Fund provides crucial unrestricted revenue that touches all facets of the Randolph experience, this year donors will have the opportunity to choose from several specific Annual Fund areas for their support.
For more information and to learn how you can help Randolph promote its Giving Tuesday campaign, please visit https://www.randolphcollege.edu/give/givingtuesday/ or contact Tamara Jamerson '95, Annual Fund director, at 434-485-8067 or tjamerson@randolphcollege.edu. This year, there is a special webinar for Giving Tuesday sponsored by GiveCampus on Tuesday, November 12, from noon to 12:30 p.m. Volunteers and social media ambassadors are invited to join the meeting from any computer or tablet at https://www.gotomeet.me/kateceremsak. You can also dial in using your phone, using +1 (646) 749-3122, Access Code: 725-223-077.
Please watch your email and stay tuned to the Randolph Memories Facebook page and other Randolph College social media channels for more information on how to make your gift and help share the campaign. You can also save and download the temporary Facebook profile picture below to help us spread the word!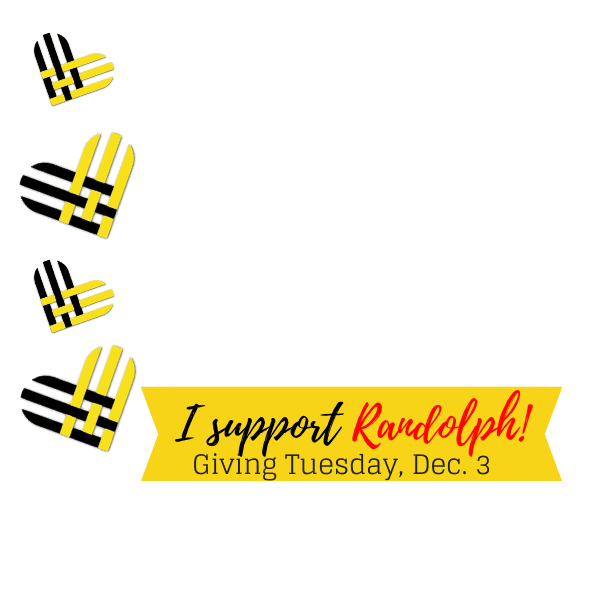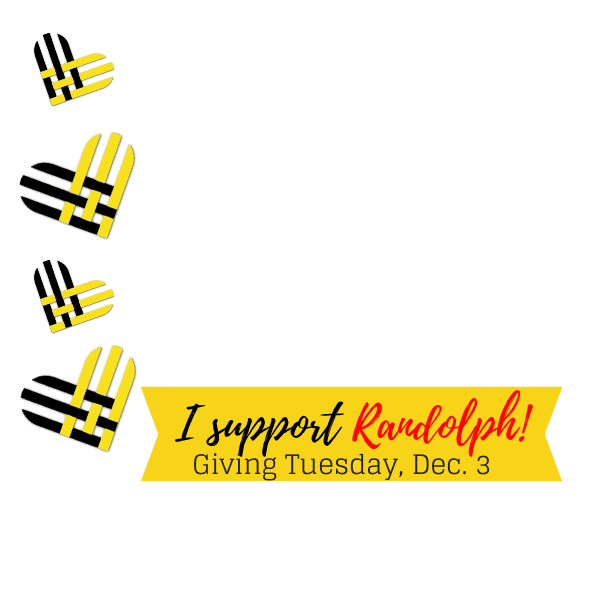 Tags:
annual fund, Development, giveroll, Giving Tuesday, institutional advancement