Giving Tuesday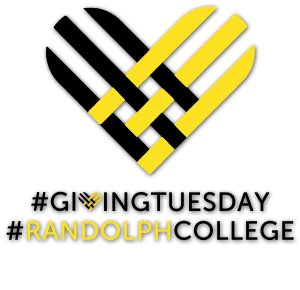 Giving Tuesday is a globally recognized day of giving back, and follows the holiday shopping days of Black Friday and Cyber Monday.
In 2020 we received over 850 gifts, and next year our goal is to receive 1,000 gifts!
You can partner with Randolph to make this the best Giving Tuesday ever by:
All Giving Tuesday gifts benefit the Randolph College Annual Fund which supports everything from scholarships and RISE grants to campus COVID prevention and diversity and inclusion initiatives.
Your Annual Fund gift helps change the lives of Randolph students who will someday change our world.
Want more information? Please contact Tamara Jamerson '95, Annual Fund Director, 434.485.8067, tjamerson@randolphcollege.edu.
Through your support, you help create opportunity for all Randolph students and we are grateful!