April 17, 2019
American Culture Program explores 'The Struggle for Native Lands in the American West'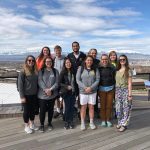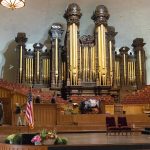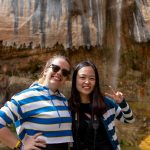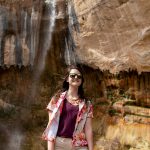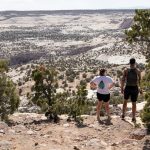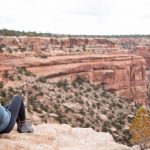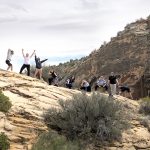 Photos by Victoria Goodman '21
Last week, Randolph students got a first-hand look at religion, environmental justice, native lands, Wild West shows, native displacement, natural resource management, and native representation and popular culture during a trip to Utah.
As part of the 2019 American Culture Program, "The Good, the Bad, and the Ugly: The Struggle for Native Lands in the American West," students examined all of those issues during stops in Salt Lake City, Bryce Canyon National Park, Bears Ears National Monument. They also met with the native leaders and citizens of Navajo Nation, where they discussed environmental and government policies as well as everyday life on the American landscape. Additional trips this semester included Natural Bridge State Park, Washington, D.C., and Jamestown.
Avery Payne '21 said the experience—particularly the trip to Utah—has given him new perspective about Native American life and culture.
"It was incredible," Payne said. "In a lot of museums, you hear white Americans talking about Native Americans, but you don't have American Indians telling people about themselves. That's what I was expecting in Utah, but it was actually completely the opposite. We heard a lot of stories from the American Indians themselves about who they are, their ancestry, and how they live today."
The American Culture Program is open to current, full time sophomores, juniors, and seniors at Randolph. The semester-long program explores a wide range of issues in the United States, and the curriculum incorporates trips to relevant destinations across the nation. Learn more at www.randolphcollege.edu/americanculture.
Tags:
academic programs, American Culture Program, Avery Payne, environmental justice, Native American culture