February 1, 2019
Lauren Appel '20 studies foreign policy, business in Cuba
As other students returned to Randolph's campus to start the spring semester in mid-January, Lauren Appel '20 was still in Cuba taking classes and learning about foreign investment and global integration at the University of Havana.
Appel spent two weeks there during winter break as part of a special study abroad experience. In addition to taking classes on Cuban economics and culture, she met with government officials and farmers and participated in activities that examined culture and trade.
"It was a big immersion experience, so not only were we learning about how the United States and Cuba's relationship was affected by the embargo, but also how Cuba is affected by trade all over the world. It was very interesting."
Appel was also able to apply skills from both her political science and Spanish majors during the trip. "Because they've been so isolated, their Spanish flows and is kind of like one long sentence," she said. "It took me a bit to figure out the language and adapt to the dialect, but a lot of people there also speak English just because it's taught in every school."
Despite Cuba's rocky past relationship with the United States, Appel never felt threatened, nor was she exposed to any of the Cold War era propaganda she had learned about in history classes.
"Cuba doesn't like Russia or the former Soviet Union at all now, and they're actually set to vote on a new constitution this week that's really similar to the U.S. and British ones," she said.
In addition to visiting government institutions, universities, and farms to learn about trade, Appel also visited community centers to meet citizens and learn about other aspects of Cuban life. One of the things that amazed her most was the nation's rationing system, in which there are no taxes, and housing and food are provided to all citizens by the government. No one makes more than $50 per month.
"You don't pay for almost anything," Appel said. "You pay for gas, extra food, and entertainment, but everything else is provided by the government, which is so different from what we have here."
2G Wireless Internet is also a new sensation in Cuba. However, Appel said it's not free and is only accessible in public places like hotels and Wi-Fi parks. Still, they are starting to encounter many of the same problems Americans face with technology—children who spend too much time on phones.
Despite the struggles of Cuba's overall economy, Appel said everyone she met seemed happy.
"Nobody seemed sad, and nobody was homeless," she said. "Everyone enjoyed life, from what I saw. They're not as materialistic as we are here in the United States, and it seemed like everyone was a little closer as a community."
Even though she had to miss the first week of spring semester classes at Randolph, Appel said her professors were very understanding. Of course, it helped that she returned with souvenirs, like the set of homemade Cuban dominoes she brought back for political science professor Vincent Vecera.
After Randolph, Appel plans to attend graduate school and enter a career in foreign policy. She already has plenty of experience, thanks to her trip to Cuba as well as her recent internship with the U.S. Department of State. Appel, who also plays tennis, praised Randolph for supporting all of her ventures so far.
"For me, it's a nice balance between athletics and academics," Appel said. "Tennis is important to me, but I've also been allowed to pursue two majors and two minors and a bunch of internships. I'm allowed to do a lot more than would've been possible at other schools. My professors are very understanding if I have a match or a career fair to go to—or a trip to Cuba—because they know that's what's going to help me in the future."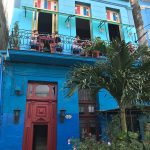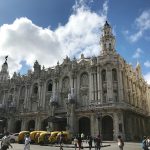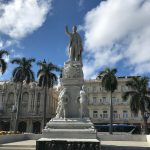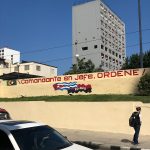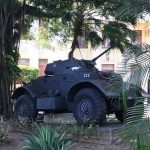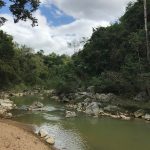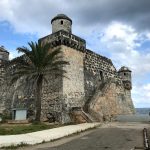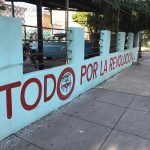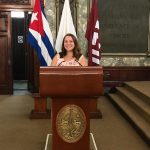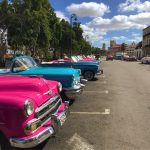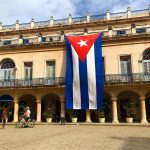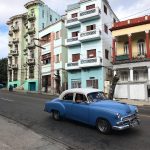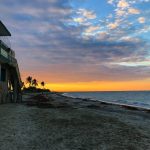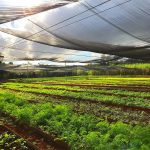 Tags:
Cuba, global studies, lauren appel, political science, Spanish, study abroad