December 3, 2018
Monkeying Around: Costa Rica research offers up-close and personal experience to Randolph grad
On her first day in Costa Rica, Reneé Russell '16 and a group of researchers ventured into the rainforest. Not long into the trip, they heard a loud rustling in the trees overhead and spotted a group of spider monkeys jumping from limb to limb. One let out a scream and creeped toward them. After deciding they weren't a threat, the small creature moved on.
"It was so cool to see how they move around in the trees," Russell recalled. "They were just crashing through the tree tops so quickly, and they would let go of one branch and crash onto another one 10 or 15 feet below."
Russell studied monkeys in the wild this summer as part of the Maderas Rainforest Conservancy program. She was posted at La Suerte Biological Field Station, conducting a comparative project on vigilance in two of the three monkey species—white-faced capuchins and howler monkeys—that live on the site. Vigilance, in the field of behavioral ecology, is an animal's examination of its surroundings in order to heighten awareness of predator presence.
Russell is currently working towards her master's degree in animal behavior at Bucknell University and received a scholarship from the American Society of Primatologists for this research. In addition to the fieldwork, she has completed extensive lab research on animal cognition at Bucknell and has specifically studied self-control in squirrel monkeys.
"I think they have a lot more to offer than everybody gives them credit for, but they're not used in a whole lot of cognitive tasks because they traditionally don't perform very well," Russell said. "Their vocalizations are cool, too. They are the only monkey that I know of, at least, that purrs like a cat. They also like to cuddle. They'll get together with their close friends and basically just cuddle and wrap their tails around each other."
While a student at Randolph, Russell thought she wanted to become a veterinarian. But an internship at the San Diego Zoo changed her direction, and now Russell plans to pursue a career in zoo education or primate research.
"I fell in love with how primates are just as interested in looking back at us as we are at them, and that's what makes this research so cool," she said.
"That internship and my senior research were what really got me interested in monkeys. It also, I think, really impressed graduate schools I applied to because it showed them I had taken initiative to do research on my own outside of class."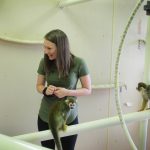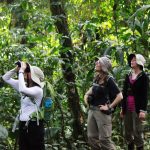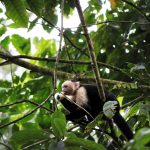 Tags:
alumnae, biology, outcomes, Renee Russell, Vita Fall 2018, Vita No. 5