May 9, 2018
Meet the Class of 2018: Where are they now?
On Sunday, about 160 graduates will receive their diplomas from Randolph College at the 2018 Commencement ceremony. Here's what some of them will be doing next: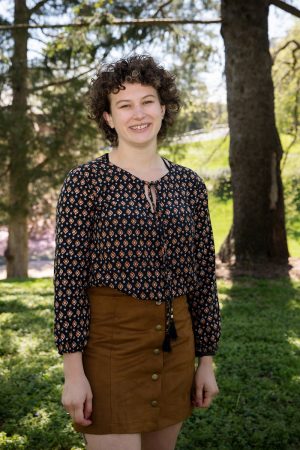 Jessy Spencer '18
Environmental Science major
Hired by Virginia Department of Forestry
"I was hired as a Forest Inventory & Analysis Field Technician with the Virginia Department of Forestry. I will be working in the coastal Virginia area to take a census of Virginia's forests. The Forest Inventory and Analysis reports on trends in forest health and locations, including species, sizes, and general health of the trees.
Randolph really prepared me for this role by offering multiple fieldwork opportunities. It is incredibly difficult to prove that you are skilled at, and comfortable with, fieldwork, but thanks to the many opportunities from Dr. [Sarah] Sojka and Dr. [Karin] Warren I was able to explain my abilities to the hiring committee.
I get to work outside every day, in swamps, forests, and meadows. I'm so incredibly excited for this position!"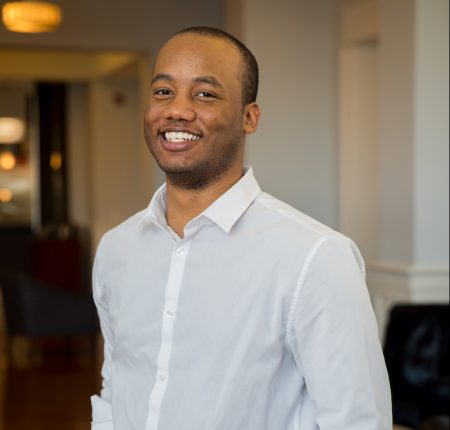 Aubrey Fane '18
Sociology major
Hired as City Year AmeriCorps member for City Year Boston
"I'll be working in the schools with teachers and students in high poverty areas, and equipping the students with what they need to help them graduate. Randolph really helped me develop my ideas and figure out what I wanted to do. I'm looking forward to getting involved in the education system and trying to bring about reform and positive change for students."
Di Bei '18
Biology major
Studying fiction writing in Boise State University's M.F.A. program
"I am a biology major, but when I found that writing is my greatest passion, Randolph College supported my decision greatly. I gained so much help and encouragement from my professors. Also, the Jolley Mini Grant enabled me to attend my writing award ceremony in China and complete my internship at a publishing company in Shanghai. I could never have gone this far without the help and support from the Randolph community."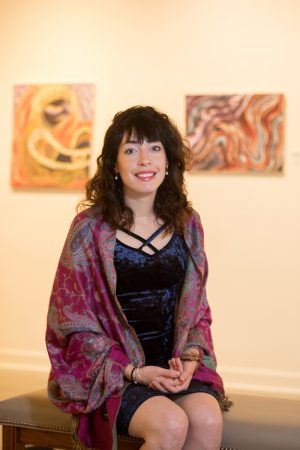 Desiree Page '18
Art History major
Accepted for position in Emerging Professionals program at Glenstone Museum and Kent State University for its Master of Library and Information Science program
"Randolph has prepared me for graduating and pursuing a career in museums through various internship and work study opportunities. I was able to intern with the London National Gallery, the Lynchburg Museum, and the Academy Center of the Arts. I was also able to work at the Maier Museum of Art. These internships and work study positions provided me with valuable experience that I will always be grateful for."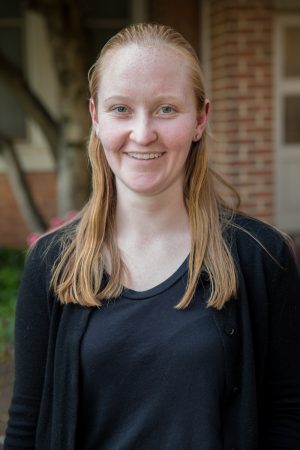 Aimee Bonnain '18
Biology major
Hired as a marine mammal trainer by Science Applications International Corporation, contracted through the U.S. Navy
"I would like to answer the question of how Randolph prepared me for this position with a quote from one of my professors, Jim Muehlemann, in a recent note saying goodbye and wishing me luck. It read, 'Keep your head above or below water, whichever is called for at the time.' This was in part a reference to my new job, in which scuba diving will be a main component, but I think it references more than that. My time at Randolph College taught me how to hold my head above the water and excel. It taught me how to put my head down and grind when I needed to, and most importantly, it taught me how to know which particular one was required at any given moment. I grinded through much of my last semester, I am grinding my way across the country as I type this, and when I get to Washington state, I am confident that I will soar."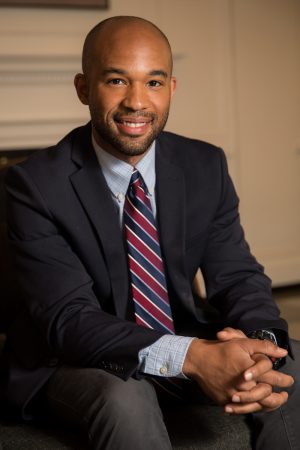 Jared Palmer '18 M.A.T.
Master of Arts in Teaching, curriculum instruction major
Physics teacher at E.C. Glass High School
"Randolph College's M.A.T. program prepared me to be a teacher by embedding within me all of the core attributes that a teacher should possess. The program has a vision for what it means to be an effective teacher, and it realizes that vision by methodically ensuring that students understand the pedagogy. That is, as students we didn't just simply learn the theory of teaching, but we also put our knowledge to use in a practicum as well as two intern teaching assignments at various schools. This combination of theory, practice, and continual positive reinforcement has proven to be very successful."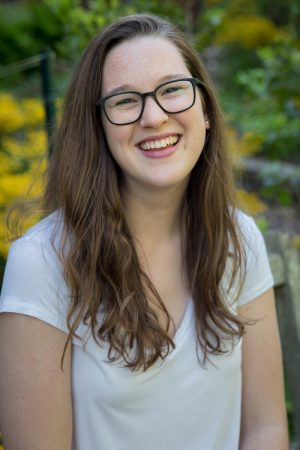 Kati Biggs '18
Biology major
Hired as a research technician for United States Geological Survey and National Parks Service
"I will be researching plague in wild prairie dog populations and its effect on black footed ferrets, as well as methods to prevent the spread of plague and lessen its severity. I will be working in Wall, South Dakota. Randolph has prepared me by offering me a lot of leadership opportunities as well as advisors that worked tirelessly to help me find internship opportunities and write me personal letters of recommendation that gave me a leg up."
Tags:
alumni, art history, biology, class of 2018, environmental science, environmental studies, graduates, master of arts in teaching, outcomes, sociology